One Year with Covid: How Has Quarantine Affected People?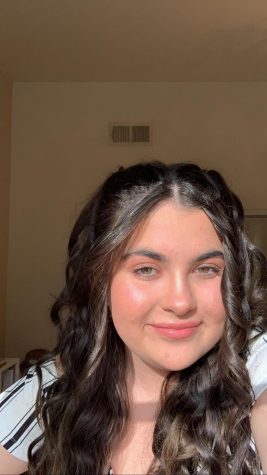 Roxie H. currently attends Fusion Academy, Pasadena. Last year, shortly before quarantine started, her parents divorced, and the process of adjusting to alternating between both her parents' houses was rough. During this time, Roxie has been focusing on her hobbies to distract her.
"I've always loved acting since I was young," she recalled. Roxie's father works as a director and a writer, so she has always gotten to see filming sites. As a child, she remembers being amazed by the film sets. Seeing actors act up-close and onstage made her interested in acting. 
Before quarantine, she would spend 6-7 hours a week rehearsing plays at the Alison Kalmus Theatre (AKT). But once the pandemic hit, she started working on online productions including A Midsummer Night's Dream and other live performances over Zoom. "I'm not sure because there's so much uncertainty in this field, but I've also been told to chase my dreams," she said when asked if she wants to pursue acting as a career.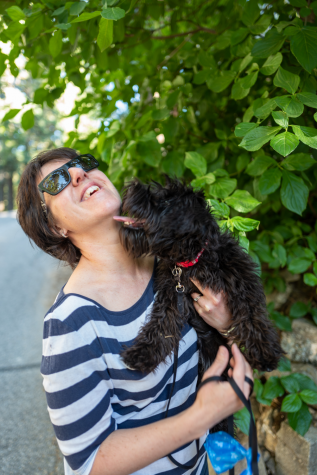 Michelle Amos joined Westridge last year as the Upper School Chemistry teacher. While her first year at Westridge was far from normal, she has still enjoyed the experience of being a teacher here and looks forward to meeting her students and colleagues whenever it is deemed safe to return to school.
Because of online learning, Ms. Amos has had a lot more of what she likes to call "me-time"— alone time that she spends pursuing new hobbies. One thing that she has picked up during her free time is making sourdough bread. "I've never been that good at baking bread, so it was very interesting to try it out," she said.
Another side project Ms. Amos has been doing throughout the pandemic is growing out her hair. She used to get her hair cut every 6-8 weeks and keep a very short and tidy look. As of now, she has not cut her hair since March of last year. She states that she plans to keep growing out her hair until the end of the pandemic. She wants to sort of track how long the pandemic is going to last via growing out her hair. "The last time I had long hair was in middle school."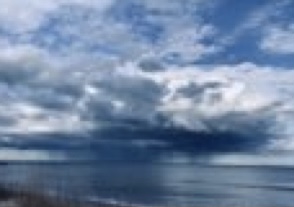 Shirley Yang lives in Yorktown, Virginia, where she works as an engineer. Yang saw her perspective towards the pandemic slowly shift over the last year. Initially, she followed the news every day, staying updated with current events. However, as the death toll kept rising and more negative news started pouring in, she found that whenever she watched the news, she felt sympathetic to those who had lost loved ones and anger towards government officials for not doing anything to help. "It really felt like they were politicizing our lives." 
After a while, she stopped following national news. She started focusing more on herself and her family. It was during this time that she started practicing gratitude. Ms. Yang felt the need to ground herself and take into account the good things around her. It was during this time that she realized how lucky she and her family have been throughout the pandemic. Even though communicating with colleagues has been harder, she thanks modern technology and the internet for at least allowing her to work safely from home. She's also grateful that her son can at least stay on his college campus for his freshman year, to at least have a bit of the college experience. Ms. Yang encourages everyone to practice gratitude during this time since she understands that not everyone can stay positive. "Just remembering the things I have has helped me a lot."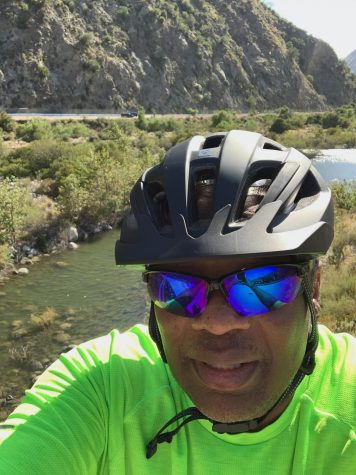 Keith Tate retired last year a few months before the pandemic started after working at JPL for 21 years. After his retirement, he made plans to enjoy hockey games with friends, travel, and attend concerts. However, as quarantine started, he had to cancel almost all of his planned get-togethers. While adjusting to this new way of life, Mr. Tate learned new ways of connecting with people that don't involve going outside.
One thing he learned about was using technology to connect with others. "It's really amazing the things we can do with technology." Tate discovered Netflix Party to watch movies with friends, and services like FaceTime and Zoom. Tate has been able to spend a lot more time with his family. "I used to rarely see my grandkids," he recalled, excited at the thought of visiting his family in Riverside more often. They've taken up cooking dinner as a family, and Tate feels like he can be a bigger part of his grandchildren's lives now.
Leave a Comment
About the Contributor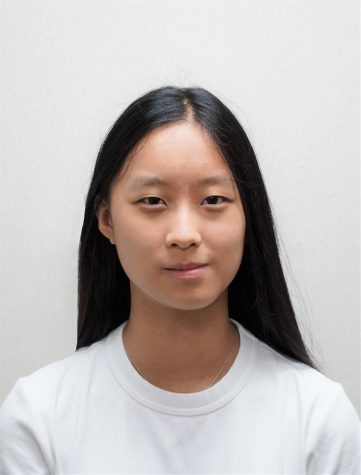 Katie X., Staff Writer
Katie is a sophomore staff writer in her second year in spyglass. During her free time, she enjoys watching anime and playing the piano.