Hello, my name is Carolina, and I am a junior. Growing up, I have had a very diverse and unique music taste thanks to my parents. They have introduced me to everything under the sun, ranging from Motown and David Bowie to Sade and Dean Martin. 
In this column, I'll create monthly eclectic playlists full of genres from classical to 70s rock and R&B to pop with the intention to connect students in the Westridge community through music.  Consisting of 15⁠–20 songs, there will be a brief history of two highlighted songs and their creative significance to me. Additionally, each playlist revolves around the time of year—for example, a fall mix or a playlist full of study favorites to get you through exam season. Maybe you will listen on your way to school, while you study, or just for fun! Mixed with Taylor Swift and 70s rock, my eclectic playlist may strike a chord with fellow Westridge students, get their toes tapping, and teach them a little about what they are listening to. 
Butterscotch: Carolina's November Edition Playlist
Sweater weather—my favorite time of year. This playlist echoes the cool breezes ahead and a promise of more time spent inside, a wood-burning fire and a fresh apple pie.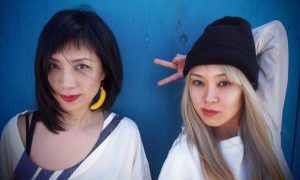 An album that reminds me of the crisp weather of fall is Stereo Type A by Cibo Matto. Cibo Matto is a Japanese-born duo of vocalist Miho Hatori and keyboardist/sampler Yuka Honda. Both arrived in New York independently and pursued musical careers before eventually meeting each other and forming Cibo Matto in 1994. In their early recordings, the lyrics to Cibo Matto's songs primarily referenced food, hence the translation of the band's Italian name "Crazy Food." After the addition of Sean Lennon, Timo Ellis, and Duma Love for their second studio album, Stereo Type A, their lyrics expanded in subject matter. Take the song "Flowers" for example. The repeated line, "I want certain words more than a thousand flowers," expresses the importance of communication and genuine connection over material objects and gestures like buying someone flowers. Mirroring the end of the millennium, when eclectic influences such as psychedelic folk and Brazilian pop elevated artists like Beck, Miho Hatori and Yuka Honda created a confluence of sounds and "collaged genres into a one-of-a-kind avant-pop feast."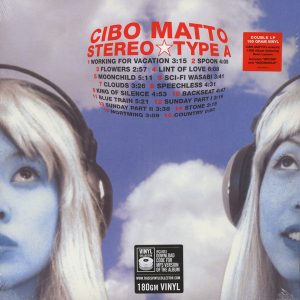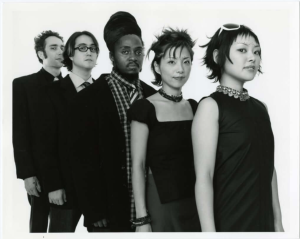 You know when you have those moments of pure bliss and the only thing you're worried about is what you're eating for lunch? This album was the soundtrack to many moments like that for me. When I was younger, I vividly remember sitting in the back seat of my mom's Volvo, driving down Coldwater Canyon with "Flowers" by Cibo Matto playing in the background. I didn't have a care in the world, the wind was blowing through my hair, and I enjoyed jamming to the mellow, fractured pop melody. In complete tranquility, my eyes wandered over the twisting mountainscapes, and all of the landmarks familiar to me: Tree People, the reservoir, and the Small Market at the bottom of the road. This album, "Flowers" specifically, is like a nostalgic  smell. Let's call it a sound memory. Now, whenever I hear the drum beat in the opening of the song, I question what's for lunch and am instantly taken back to the rolling hills of the Canyon.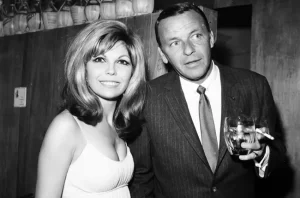 My favorite song on this playlist is the classic duet "Somethin' Stupid," sung by Nancy and Frank Sinatra. In their only collaboration, Frank Sinatra (one of the most important musical figures of the 20th century) and his daughter Nancy Sinatra sing a love song. "Somethin' Stupid," written by C. Carson Parks and originally performed by Parks and his wife in 1966, was intended to be a single for Nancy Sinatra. That was until Nancy's producer, Lee Hazelwood, played the song for Frank. He loved it, they booked the studio, and they recorded it together on February 1, 1967. Although many record executives were skeptical about how the public would react to a father-daughter duo singing a love song to each other, "Frank insisted that they wouldn't care and it appears he was right." "Somethin' Stupid" perfectly describes two people in different stages of a relationship. A man who knows he is the second choice yet waits for her, and a woman who doubts the honesty of his confession. In unison with Nancy's deadpan voice, "Somethin' Stupid" illustrates how real and uncertain a relationship can be when both people involved are in a different emotional state.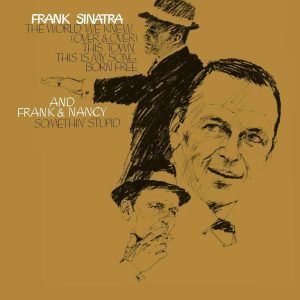 Why is "Somethin' Stupid" my favorite song on this playlist, you may ask? The answer is simple. As a singer, I am always fascinated by the melody and harmony in a song. In this case, Nancy's voice is so monotone that you don't know who is singing harmony and who is singing melody. Everytime I hear that guitar intro, something ignites within me. I am ready to sing along. Both Frank and Nancy have this subdued sound that brings out the disappointment of the lyrics. Something I found interesting in researching this song was that Nancy's initial style of singing was in a higher key and went largely unnoticed. It wasn't until her producer told her to sing "These Boots Were Made for Walking" in a lower key that she truly became a star. This change in style reminds me of Lana Del Rey, who recorded an entire album before realizing a sultry, more subdued way of singing was to be her charm. She scrubbed the internet of her first recordings and reemerged with Born to Die. Both singers have a style so effortless they seem to barely be bothered to sing.
I hope you enjoy listening!