I'll never forget the day the United States Women's National Team won their fourth World Cup. I was one of many young children at the La Cañada sports camp, Spartan Allstars, who watched the USA capture gold against the Netherlands. When team legend Megan Rapinoe scored first from a penalty kick, tens of kids aged 5–12 erupted in celebration. At that moment, we were sure of it. The United States' women's soccer team was going to win their fourth world championship, while the men's team is still yet to bring home their own World Cup trophy. 
There is no shortage of great feats in women's athletics; but despite this, women's sports are vastly underappreciated and underrepresented, especially in the media. This issue has been plaguing our society for decades now, and yet shows little to no signs of improvement. 
A study conducted for over three decades at Purdue University found that there has been "little change in the quantitative apportionment of coverage of women's and men's sports over the past 30 years." Furthermore, they highlighted that in 2019, women's sports only received around 5% of airtime.
Though women's sports do not generate as much revenue or attention as men's sports, they still have a (growing) audience and their stories deserve recognition. From grand slam winner Caroline Wozniacki's return to tennis after giving birth twice, to the courageous women inside Spain's women's World Cup team locker room, to the women breaking records on the sidelines as coaches and managers, women are making waves in the sports world every day.
Women's sports are exceptional, just like men's sports. Their stories deserve to be told.  
If you have ever scrolled through Spyglass' Athletics section, you may have noticed that I, Ella B., a junior, have the majority of the articles (72% of them to be exact). Although Westridge is not the most sports-oriented school, I write season analyses and pose questions for each team for their upcoming season to tell stories the community might otherwise ignore. From Teia L. '26's Prep League Championship in Pole Vaulting to the "Magical World of Junior Varsity Soccer," there is a plethora of interesting exceptional feats of connection, community, and achievement regarding Westridge sports.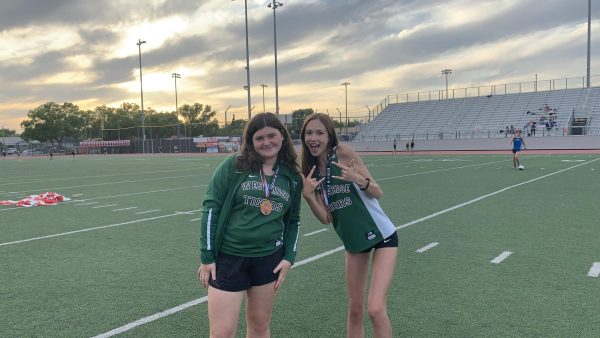 This year, I want to take my coverage of women's sports one step further to give them the spotlight they deserve. 
I want this column to do what many major sports news outlets have failed at. I want to tell the stories of women playing sports with intelligence, passion, and skill in the same light a sports journalist would cover men's sports.  My column will certainly not change the landscape of coverage on women's sports, but I want to contribute to inspiring the next generation of women athletes, women coaches and managers, and women sports journalists. 
I am thrilled to write this column as it will combine three large aspects of my identity—my identity as a woman and feminist, my identity as an athlete and sports-lover, and my identity as a journalist. 
Look out for the first edition of "Girls Just Want to Play Sports" on our next edition date, November 13.