The tenth location of Erewhon, an upscale grocery chain in Los Angeles, has opened right here in Pasadena. In an effort to determine whether Erewhon's notoriously high prices are worth it, we visited the Pasadena store and sampled dozens of items. Here are eight items that convinced us that Erewhon's hype is well-deserved.
1. Buffalo Cauliflower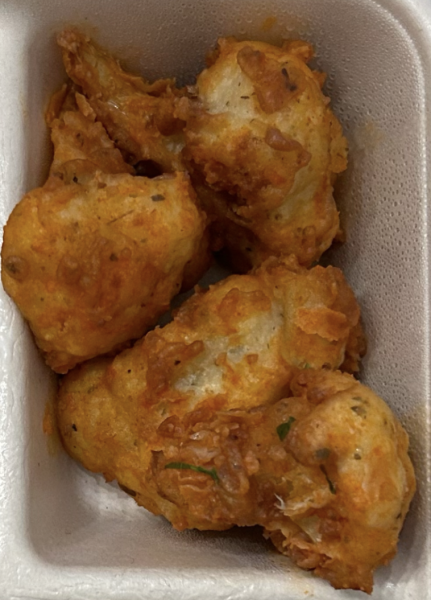 If you consider yourself to be someone who doesn't love vegetables, Erewhon's buffalo cauliflower will completely change your mind. These cauliflower bites, seasoned with oregano, pepper flakes, and nutritional yeast, make for the perfect savory snack or side to enjoy. However, they could have been a bit crispier on the outside. For that reason, we rate the buffalo cauliflower 7 /10.
2. Kale with White Bean Salad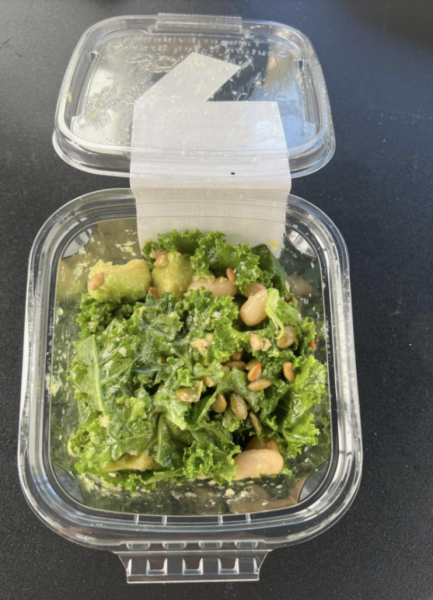 The kale with white bean salad checks all of the boxes. It's healthy, filling, and delicious. What else could you want in a salad? This vibrant salad is made with organic kale, white beans, and avocado—the perfect balance of fiber, protein, and fat. The pumpkin, hemp, and sunflower seeds add a level of crunch to the salad, while also making it a hearty and more nutritious item. What really sets this salad apart for us is its lemony dressing. The addition of maple syrup in the dressing ties the flavors together and brings this salad to the next level. We rate the salad 10 /10.
3. Carrot Cake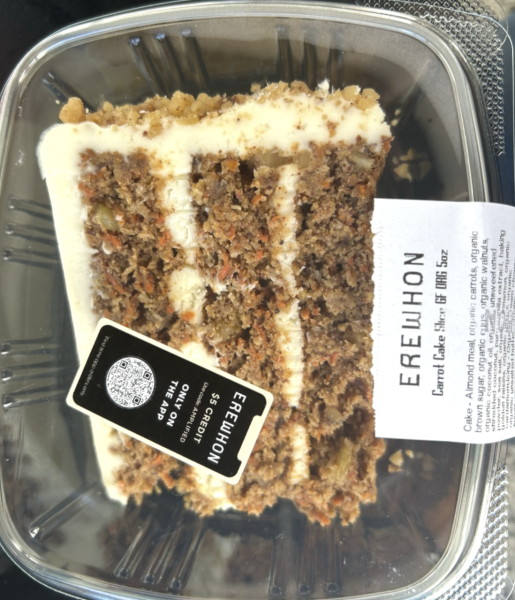 For anyone doubting whether or not they should try Erewhon's carrot cake, here's your sign to do so. The perfect dessert to enjoy this fall, the carrot cake had a strong flavor of warm, comforting spices. The varying textures of the filling and the sweet—but not overpowering—cream cheese frosting set it apart from any other carrot cake we have ever tried. Although rich, this cake's quality ingredients prevent you from feeling groggy and experiencing a sugar crash. After taking the first bite, we couldn't help but finish the entire slice—and you will too. We give the carrot cake 10 /10.
4. Hailey Bieber's Strawberry Glaze Smoothie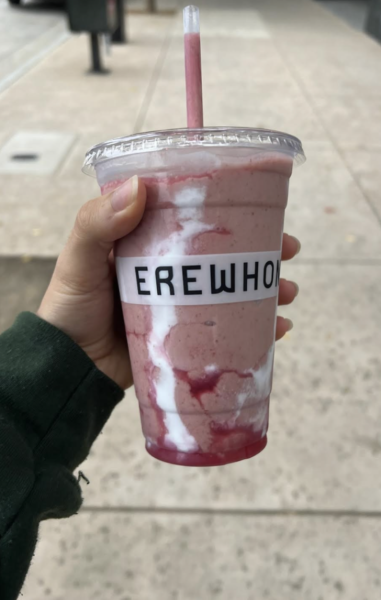 Hailey Bieber's Strawberry Glaze Smoothie was hands down the prettiest smoothie we have ever seen. The generous strawberry skin glaze drizzle and the coconut cream on the side of the cup added to the smoothie's aesthetically pleasing presentation. With ingredients including almond milk, organic strawberries, and avocado, this smoothie has a thick, creamy consistency and resembles the flavor profile of a strawberry milkshake. However, an ordinary strawberry milkshake wouldn't have collagen and sea moss—which is exactly what makes Hailey Bieber's smoothie unique and delightful, with added benefits for your skin. We will definitely be ordering Hailey Bieber's Strawberry Glaze Smoothie again. We give the smoothie a 9/10.
5. Pasadena Rose Smoothie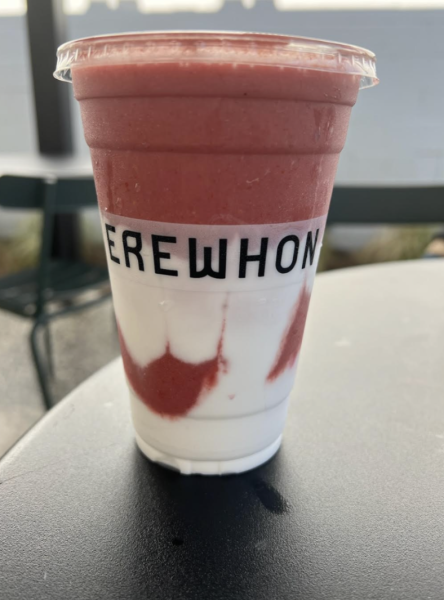 The new Pasadena Rose Smoothie was a must-try on our list, for obvious reasons. Taking inspiration from Pasadena's iconic Rose Bowl and Rose Parade, the smoothie was the perfect balance of sweet and floral. Made with rose water, almond and coconut milk, beet juice, strawberries, bananas, goji berries, lucuma, coconut cream, and vanilla stevia, this smoothie was a refreshing combination of unlikely ingredients. Compared to the Hailey Bieber's Strawberry Glaze Smoothie, the Pasadena Rose Smoothie was less sweet and its flavor profile was not quite as impeccable as the Hailey Bieber's. We give the smoothie a solid 8/10.
6. Macaroni & Cheese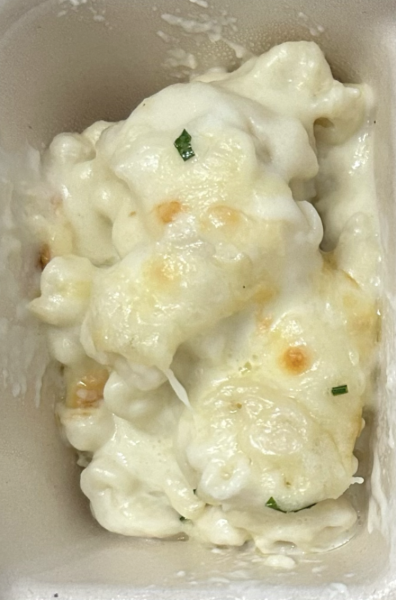 The famed Erewhon mac 'n' cheese. At first, we were a bit skeptical of the "gluten free" label attached to it, but quickly learned to never judge a dish before tasting it. This mac 'n' cheese is absolutely scrumptious. The brown and bubbling top made the mac 'n' cheese perfectly crispy, and highlighted the gooeyness of the inside. The jack, cheddar, and gouda cheese combination makes for a creamy and rich sauce and every bite is heavenly. Our only qualm with this dish is that it's a bit mushy. Otherwise, it's absolutely delicious. We rate the mac 'n' cheese 8/10.
7. Spicy Asian Tofu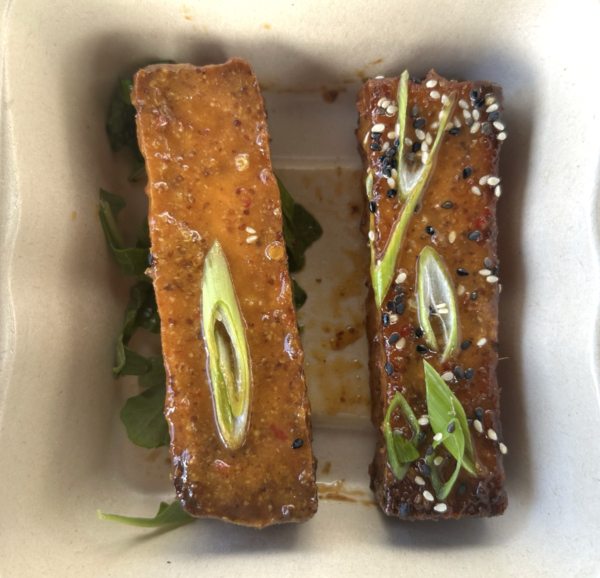 We decided to try the Spicy Asian Tofu because it looked gorgeous in the Hot Bar. The shiny glazed, perfectly cut pieces, the garnish of sesame and green onion—it was out-of-a-magazine beautiful. Luckily, it tasted as good as it looked. The combination of tamari, agave, vinegar, and sesame created a delicious teriyaki-like flavor and after eating one stick each, we were full. Two things to note: they were definitely not spicy and were quite chewy. Overall, we give the tofu sticks 7/10.
8. Chicken Pot Pie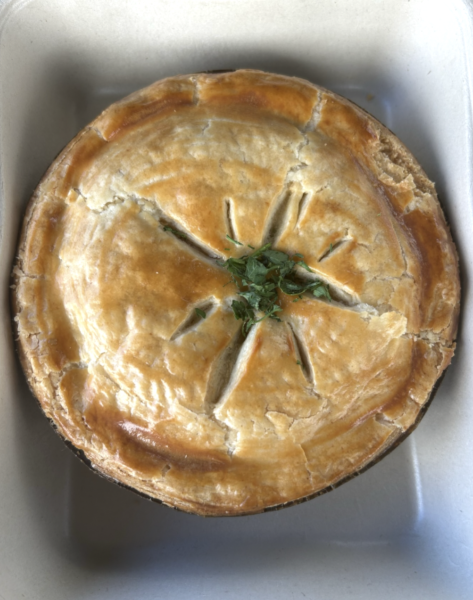 Erewhon's chicken pot pie was arguably our favorite hot bar item of the day. The crust was incredibly flaky, the filling was perfectly rich and hearty with chicken, peas, and carrots, and the serving size was generous. Often, chicken pot pies are overwhelmingly greasy and heavy, but this one nailed the crust-to-filling ratio. We want to come back just to have the pot pie again. We rate it a 10/10.
Overall, yes—the prices of the items at Erewhon are absurd. But, the quality? Unmatched. Whether you're an Erewhon enthusiast or skeptic, we hope you try something new and enjoy! 
For Further Reading: