It's just after 1:00 p.m. on a Monday as I arrive outside the office of Mrs. Rocio Ramos. She welcomes me into a quaint, cozy room in Pitcairn with a reassuring smile that comforts my nervousness. The green leaves of the trees outside the bay window sway in the breeze as I sit down at the mahogany table, creating a peaceful and serene atmosphere that makes me feel at ease.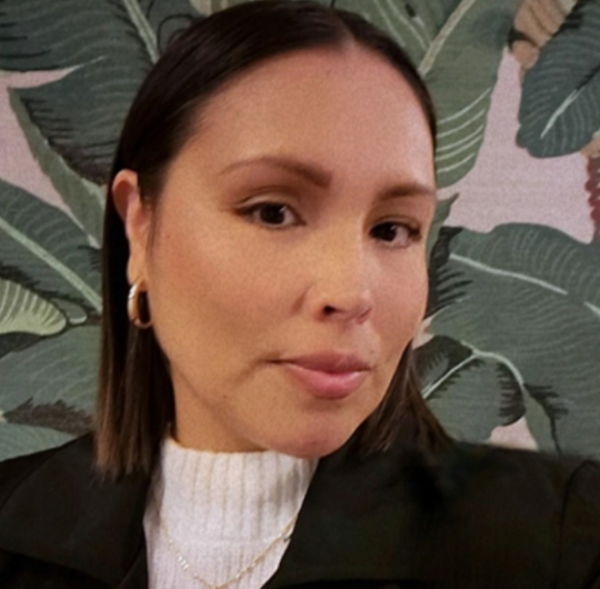 Mrs. Ramos, former Westridge parent and lover of pan dulce (dipped in hot chocolate), joins Westridge as the new Advancement Administrative Assistant. Mrs. Ramos, although new to the position, has been a member of the Westridge community for many years because of her daughter, Deijah Bradley '19. Before coming to Westridge, she worked at the Aveson Global Leadership Academy and also as an executive assistant to the President at Occidental College. She decided to come back to Westridge because the community felt like a second home to her.
In the advancement office, Mrs. Ramos works to manage fundraising for the school and ensure communication with donors, helping Westridge stay financially healthy for years to come. Donations are used for financial aid, staffing purposes, and supporting faculty members in various trips and programs.
Mrs. Ramos believes that experience is vital in her role. "It's experience that gets you through and the opportunity to learn more and grow within this department," she said, gesturing animatedly. "I came to this role because, first and foremost, I do enjoy what I'm doing and I'm learning new skills. We're all lifelong learners, and we're always learning. By coming into this role, I am constantly educating myself, and learning that I am capable of changing, which gives me new opportunities within my own self."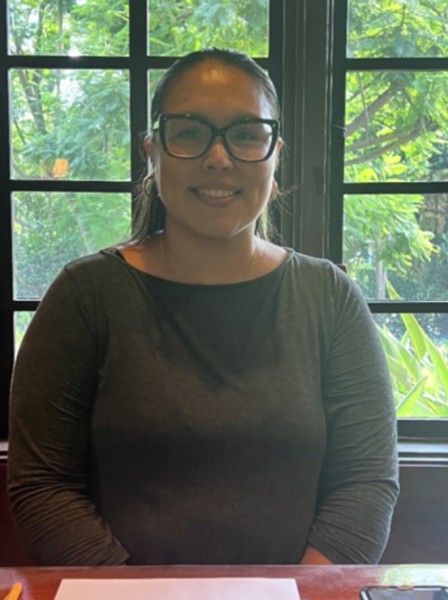 What are some of your hobbies? 
"My hobbies revolve around my family. My family is my life, my happiness, my everything. We are big sports people. We watch them and participate in them. We have our top three: football, softball and basketball. I enjoy cooking. Music is my therapy and I love dancing. We come from a big family that loves to dance and will dance for just about anything. You know, simple things that bring me happiness and joy." 
Favorite sports team? 
"Football is a big, big deal in our house, and we love the Dallas Cowboys." 
Favorite genre of music? 
"I listen to almost anything. I love Jay Cole. I think he's super talented. I listen to feel-good music. It could be in Spanish, it could be in English, it could be hip-hop, it could be R&B. But I am a 90's kid, so I grew up listening to R&B, and that is my sweet spot."  
Favorite holiday? 
"My favorite holiday is Thanksgiving. It's hands down, my favorite holiday. We do a potluck-style meal. I just love the aroma when you're baking a turkey at two in the morning. We do karaoke, play board games, eat all day, you know, we go back for more. I just enjoy spending time with my family, and since my kids went off to college, they get to come back. You look forward to having all the family together." 
What is your perfect day?
"The most simple thing you can think of. Maybe just getting a cup of coffee, some tea, being in your jammies, binge watching something or some tunes in the background would be a perfect day. It's more like being in a place that brings you comfort. I think just being able to open up your eyes and say, okay, my family's good. I'm awake. Count your little blessings—actually, huge blessings."
Do you have any advice for any nervous high schoolers?
"Just know that some days will be harder than others. Just take a deep breath. Tell yourself you got this and just show up, you know, because you are preparing yourself for life."