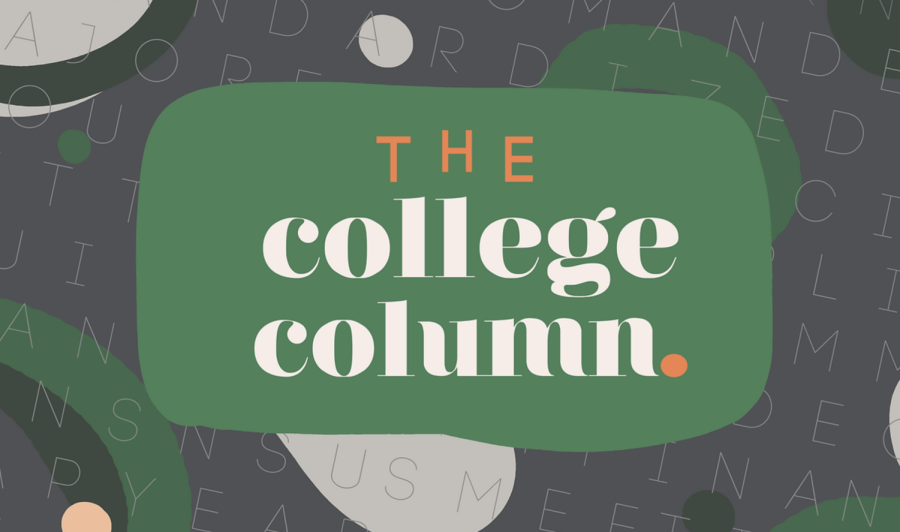 Confessions from the College Front Line: How Early is Too Early for College Pressure?
There I was Monday morning in the car watching the clock tick from 7:54 to 7:55. I was late. I hate being late, and I usually never am. But as I rushed to put my backpack down, I overheard a couple of my friends talking about how they were doing Girl Scouts so it would look good on their college applications. 
Then later during lunch after I rushed back from the Commons and put my plate down on the table, I heard another group of girls across the table talking about the extra tutoring they are doing for college. As much as I hate being late for lunch or homeroom, it scared me to think that I could be late for something bigger than homeroom or fiesta bar lunch. Could I already be behind on something that is over six years away? 
I have never really been worried about college, but it's always been on the horizon, albeit a very distant horizon. Come to think of it, in the summers when we are in Connecticut, my family often runs around on the field at Wesleyan, my dad and grandpa's alma mater. While I have never been pressured to go to a certain place or participate in extracurriculars to look good on my applications, I have always thought it would be cool to go there. But that's about as close I've come to thinking about college.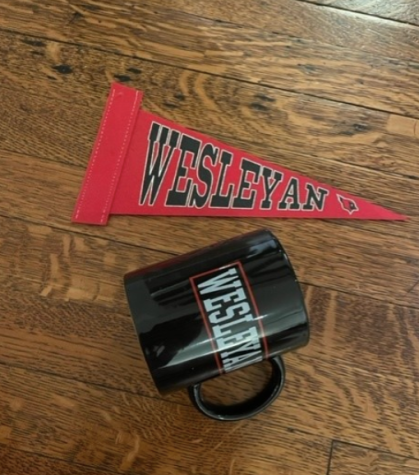 Was I alone? It seemed like my peers expressed a lot of pressure to get into college. "Because a lot of my family has history with Stanford, sometimes I feel pressure that I should go there," Charley G. '29 said. "If I didn't get into a good college, my parents would be disappointed," Charlotte H. '29 said. 
Other sixth grade students perceived the pressure but didn't let it get to them. "I feel like a lot of kids worry about college, but I feel like they shouldn't, even though they do," Ava M. '29 said.
"I know that some kids have been talking about getting into these schools and stuff, and I feel like in my opinion it's a little too early to start thinking about that," said Rebecca U.G. '29.
The pressure to succeed and get a good education might just be part of Westridge's independent school culture. 6th Grade Humanities teacher Ms. LeMay shared, "I think first of all, when your family makes the choice to send you to this independent school, they're already trying to put you on a track to go off to a university of your choice. So I think it's already instilled in you that the ultimate end goal of going to this school is getting into the university you choose."
The pressure does seem to increase the older we get, which makes sense. Teachers often talk about preparing us for middle school. Middle school students then have to think about getting ready for high school. Personally, when I heard about my peers doing Girl Scouts, volunteering, and extracurricular work for their college applications, it made me feel a little behind.
When is the right time to begin thinking about college? Even if I'm not worried now, should I be next year in middle school?
College Counselor Mrs. Marcie Robinson said, "I've overheard middle school students talking to teachers worrying about grades, saying it would ruin their college chances, and I overheard that, and I said, 'That's not the case. Your middle school grades are not going to make or break your college plans.'"
Logically, I know Mrs. Robinson is right. I know nobody is looking at my grades or what I'm doing until high school, but there is a part of me that still feels like I might be miles behind. When I see that everyone is ahead of me or trying to get ahead, it's hard. I'm a new kid, in a completely new school environment, and there's a difference between the things I know I don't know and the things I don't know that I don't know. College can feel a million miles away to a 6th grader, but it can also feel like it's right around the corner. The truth is probably somewhere in the middle.