Three Westridge Seniors and One Alumna Selected as Finalists for Pasadena's Royal Court
On the morning of Tuesday, September 27, the 28 finalist candidates for Pasadena's Royal Court lined the front steps of the Tournament House for a group photo before embarking on their final round of interviews. Among the candidates were three Westridge seniors and a Westridge alumna—Molly K. '23, Grace N. '23, Lyric W. '23, and Natalie V. '21. 
The Royal Court itself is a tradition steeped in Pasadena's history with its first inductions dating back to 1905. Of the 28 finalists this year, seven were chosen to represent the Royal Court during the 134th Rose Parade and 109th Rose Bowl Game. In addition to public appearances, Royal Court members each receive a $7,500 educational scholarship and  become "part of an organization dedicated to hands-on volunteerism, discovering opportunities to connect with and give back to the local community, developing public speaking skills, and growing self-confidence," as outlined by the Pasadena Tournament of Roses website. 
Westridge School has been no stranger to having students selected as finalists for the Royal Court, however this year marks a record-high for Westridge, with three members of the Class of 2023 and one alumna making it to the final round of interviews.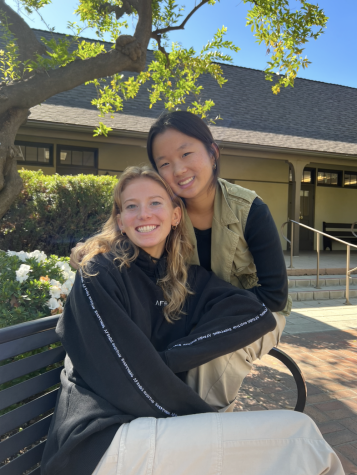 Lyric W. '23, one of the student finalists, explained her decision to apply to be a member of the Royal Court, "I've kind of looked up to this whole event my entire life growing up in Pasadena, and I've always thought that as a senior, it would be a really fun experience to just go for it."'
Molly K. '23 echoed a similar response, saying, "I always saw the girls [applying] when I was growing up, and I remember just thinking that they were so cool. So, I thought that it'd be fun to [apply], myself."  
The application process for the Royal Court has been notoriously regarded as rigorous, reflected by the interviews leading up to final member selection. The initial interview gives applicants only 15 seconds to compose and answer a question asked on the spot, and after four rounds of similar short and extemporaneous interviews, the seven members of the Royal Court are decided by The Queen & Court Committee, composed of 12 Tournament of Roses Members.
Reflecting on her experience interviewing, Grace N. '23 said, "​​There's a lot of stress and anticipation leading up to [the interviews], only for you to have, like, one minute to speak… but it wasn't too bad. I was just having fun with it. And there's some fun questions." 
Similarly, Molly explained the interviewing process. "They were just simple questions that weren't too bad. It was exciting to meet other kids who were also [interviewing]." In their selection process, the Pasadena Tournament of Roses explains their review of applicants, writing, "Volunteer Members of the Tournament of Roses' Queen and Court Committee made its selections based on a number of criteria including academic achievement, community and school involvement, public speaking ability and youth leadership."
For many finalists, it is important to note that the Royal Court is more than just a beauty pageant. Grace shared, "After doing [the interviews], there were a couple girls that came up to me and were like, 'Is it not just like a beauty pageant?' And I think it did stem from [being a pageant], so the structure of it, I think, is similar—but I also think there's a lot more to it." 
Molly explained, "[Being a member of The Royal Court] is truly a big dedication and commitment of time. I know that it's 100 events in 100 days, which is extremely time consuming—so that's something to be aware of." 
Lyric commented, "I think [the selection process] has to do a lot with merit, academically speaking and extracurricular-ly. But, I think above all, the most important thing [considered] was public speaking and your ability to think on the spot, as well as your desire to give back to the community." 
Notably, however, Lyric chose to rescind her application last-minute. She explained, "After the final round and before the selection, I realized that it wasn't for me because I'm not the type of person who necessarily loves getting dressed up… I'm more the type of person who's a homebody and would love to just stay in on a Friday night and watch a movie." 
She continued, "I'm so happy for all the girls who got selected. I know it's such an amazing experience, but it just didn't feel like it could speak to my character in particular, although I will admit it would have been such an incredible and once-in-a-lifetime sort of experience [to have been chosen]." 
Ultimately, none of the Westridge finalists were selected to participate as members of the Royal Court, but the experience of applying offered finalists the opportunity to engage with their community and reflect on the ways they've impacted society. 
"I got to meet so many people from so many places because the high schoolers are from all over Pasadena, and never would have met them if I wasn't doing this," Grace said. "I just met a lot of great people and heard a lot of great stories, and that was pretty special."
Leave a Comment
About the Contributor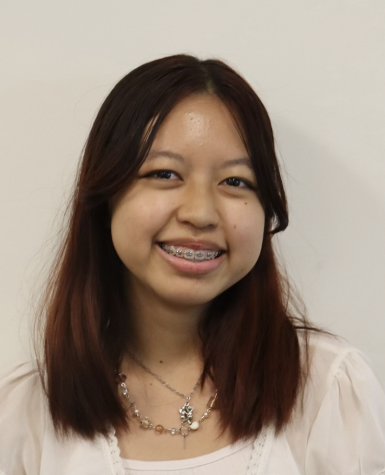 Hailey T., Website Manager/Editor
Hailey is a senior and this is her fifth year on Spyglass as well as her second year doubling as the Website Manager and a writing editor. When not writing,...