President Biden Follows Through Pledge to Nominate a Black Woman to the Supreme Court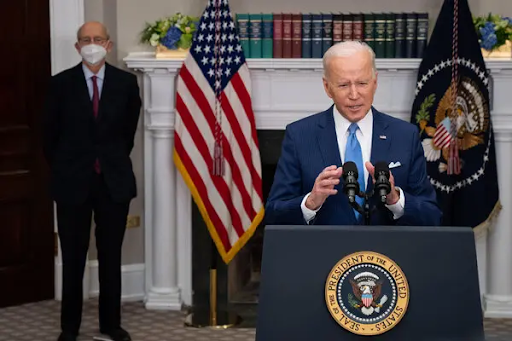 Following 83-year-old United States Supreme Court Justice Stephen Bryer's announcement to retire, President Biden vowed to appoint the first Black woman to the Supreme Court by the end of February.
Biden Will Make "Long Overdue" History
On January 28, when giving his remarks on Justice Breyer's retirement, President Biden explained what the next step forward would look like. "Our process is going to be rigorous. I will select a nominee worthy of Justice Breyer's legacy of excellence and decency," he said. "While I've been studying candidates' backgrounds and writings, I've made no decision except one: the person I nominate will be someone with extraordinary qualifications, character, experience, and integrity—and that person will be the first Black woman ever nominated to the United States Supreme Court. It's long overdue, in my view."
President Biden made the commitment to nominate a Black woman to the Supreme Court at a debate in February 2020. With only a few days until facing other Democratic candidates in the South Carolina primary, Biden's vow to nominate a Black woman to the court helped his campaign greatly.
Senator Patty Murray was one of many who issued a statement shortly after the news of Breyer's retirement, urging Biden to follow through with his pledge to nominate the first Black woman to the court.
"The court should reflect the diversity of our country, and it is unacceptable that we have never in our nation's history had a Black woman sit on the Supreme Court of the United States—I want to change that," Senator Patty Murray said.
The Long-Term Effects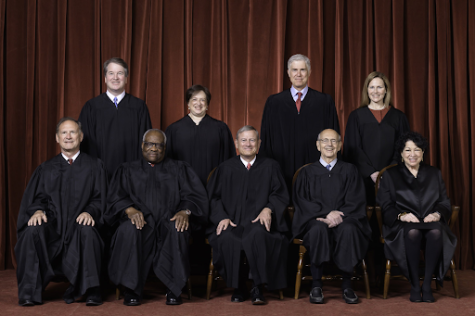 After the death of Supreme Court Justice Ruth Bader Ginsburg, former President Donald Trump appointed Amy Coney Barrett to the court. Trump's appointment moved the court further to the right.
A handful of liberal activists believe that Justice Ginsburg stayed on the court for too long, believing that she should have retired during the Obama administration to prevent the court from becoming a 6-3 conservative majority. 
After serving on the court for nearly three decades, Breyer's decision to retire from the court was supported by many liberal activists, as his retirement will help preserve the 6-3 split.
Breyer's retirement has received strong reactions from the right. Some believe that Biden's nominee will be, as Florida Senator Rick Scott said, "a radical liberal with extremist views."
Senator Ted Cruz believed that Biden's promise to nominate the first Black woman to the court is "offensive" and "an insult to Black women." Additionally, Senator Cruz explained on his podcast, "Verdict with Ted Cruz," that Biden's vow to appoint a Black woman communicates to other Americans that they are immediately unfit for the position because of their race and gender.
Speculation on Who Will Be Appointed
Though President Biden has not yet announced whom he will appoint to the court, there has been speculation that Judge Ketanji Brown Jackson of the U.S. Court of Appeals for the District of Columbia Circuit will be nominated. Judge Ketanji Brown Jackson graduated from Harvard Law School and was a law clerk for Justice Breyer. 
Additionally, many believe that Justice Leondra R. Kruger of the California Supreme Court will be appointed. Justice Leondra R. Kruger graduated from Yale Law School and served as a law clerk for Justice Paul Stevens, a former Associate Justice of the Supreme Court of the United States.
Biden is expected to nominate a successor soon who will be ready to serve as soon as the Supreme Court's new term begins on October 3.
Leave a Comment
About the Contributor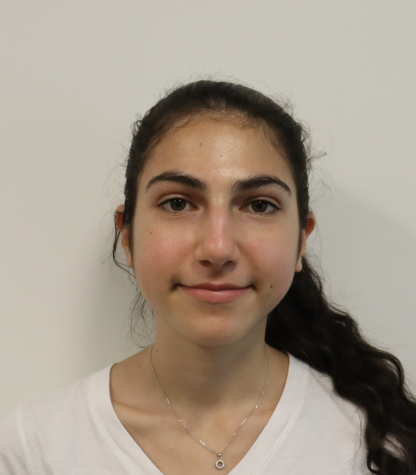 Sophene A., Editor
Sophene is a sophomore staff writer in her fourth year in Spyglass. She enjoys reporting on current ongoings and events. When she's not writing for Spyglass,...