Click Here for November Editor's Note
It is the first quarter of the school year, and as everyone is preparing for the holidays, Spyglass is gearing up to publish more and more articles. This month is full of events, ranging from Thanksgiving to an annual flurry of college application deadlines. Additionally, Spyglass plans on covering stories related to the 2020 presidential election, ranging from post-election results, to a piece about first-time voters.
Even though Westridge is still entirely virtual, this past month has been full of positives. The Los Angeles Lakers won the NBA Championships and Los Angeles Dodgers won the World Series. Spyglass staffer Brittany A. wrote about the artistic impact Kobe Bryant and the Lakers have had on the city of Los Angeles. Other recently published stories include a feature about the trending game Among Us, a review on the new Disney live-action movie Mulan, and a story about how mandatory daily advisories have affected students. 
This month, Spyglass is introducing new tools to help promote our website and platform, such as a newsletter that informs readers on updates and notifications on new stories, to which we recommend readers subscribe. Additionally, staff writer Ilena M.'s new column "The Backstory," which embraces overlooked history, has also been released this month. The first story covers Haagen-Dazs. Lastly, we have added an additional section to our paper, the "Etc. Section," which will feature comics and satirical pieces to keep everyone in high hopes during these drastic times. There is even a piece on wacky and silly headlines the Spyglass team thought of randomly during our meetings!
As the country seems to be split during this election, our goal as a newspaper is to bring people together. No matter what political party you identify with or are leaning toward, we want to create stories and generate conversations that everyone can participate in. Throughout this unprecedented time, Spyglass will try our very hardest to bring new stories every week. For now, I am counting down the days until Thanksgiving Break!
View Comments (2)
About the Writer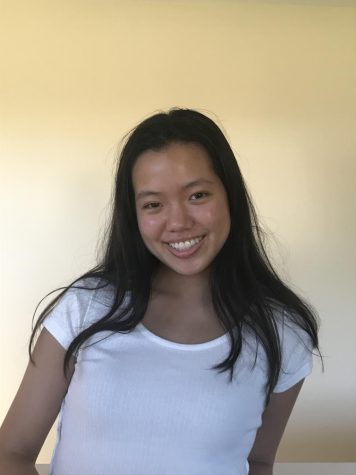 Jacqueline Y., Editor in Chief
Jacqueline is this year's 2020-2021 Editor-in-Chief. Originally joining Spyglass to improve and explore new ways of writing, she now enjoys investigating...