Column: The Backstory: Häagen-Dazs; A Story of Immigration, Entrepreneurship, and… Ice Cream?
The Backstory is a column celebrating offbeat and overlooked history.
If you're anything like me, you've spent a good deal of quarantine drowning your Blursday-afternoon sorrows in a bottomless pit of ice cream. And, if you're really like me, you've started contemplating the history behind that quickly disappearing pint of pain-absorbing goodness. I dug into the backstory and, as it turns out, we're not alone. Ice cream has a long and tasty history of pushing Americans through hard times. Just ask good ol' Reuben Mattus, co-creator of the Häagen-Dazs ice cream brand. 
In 1921, Reuben was just a ten-year-old Polish immigrant squeezing lemons at his uncle's Italian ice shop in Brooklyn. He lived a hardscrabble—if sweet—life during the Great Depression, selling ice cream sandwiches from the back of a horse-drawn cart. But Reuben had big dreams of revolutionizing the ice cream world. And ice cream has a knack for making dreams come true. 
In 1936, Reuben married his childhood sweetheart and fellow ice-cream maker, Rose Vesel, an English immigrant of Polish descent. They loved ice cream almost as much as they loved each other, and the pair embarked on a 25-year quest to create the ultimate ice cream recipe. Working like mad scientists in their own small kitchen, they eventually developed a formula that was entirely new, innovative, and, they believed, utterly delicious. With all-natural ingredients and a creative array of flavors, it was richer, creamier, and, arguably, more upscale than any on the market. By the early '60s, Reuben and Rose were ready to introduce their creation to the world. All it needed was a name.  
Shrewd marketers, the Mattus' wanted a name that was at once foreign-sounding (read: fancy), uniquely recognizable, and of personal significance. To honor the Danish for smuggling refugees out of Nazi-occupied Europe during World War II, Reuben devised the totally nonsensical, but Nordic-sounding name Häagen-Dazs. He even added an umlaut to the already fabricated "Haagen" to give it a more exotic feel – even though umlauts have never been part of the Danish alphabet.  
The brand started small, with Rose hand-delivering ice cream samples to local restaurants and grocery stores across the city. It was an instant hit with the local community, but the Mattus' hoped to bring Häagen-Dazs to the world stage and devised a unique strategy to make it possible.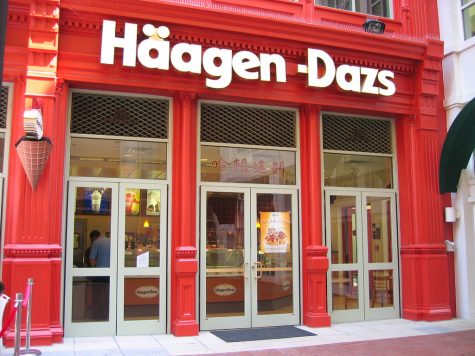 Rose recognized the emerging hippie culture of the early '60s as an untapped market. Her marketing ploy was simple: hippies get the munchies.
"We found an alternate market, one steeped in the marijuana culture of the sixties," she wrote years later in her fabulously titled memoir, The Emperor of Ice Cream. "Our early clients were a motley assortment of oddballs with long hair, fringe tastes, and decidedly eccentric business styles." 
Häagen-Dazs quickly gained popularity with college students looking for a treat to satisfy their drug-fueled snack cravings. Due to its popularity in a niche market, word spread without Reuben and Rose ever needing to spend a penny on advertising. Thanks to those eccentric, long-haired "oddballs," it took Häagen-Dazs only a decade to grow into the single most profitable high-end ice cream brand in the nation. 
Now a part of the greater General Mills corporation, Häagen-Dazs is sold in over 50 nations and continues to be one of the most successful ice cream companies in the world. From small New York restaurants, to hippies' dorm rooms, and eventually to supermarkets around the globe, Häagen-Dazs is easily the most famous immigrant-run business ever to use an umlaut in its name. 
As we struggle through one more exhausting week of online learning, we can, at least, take comfort in the eternal lesson of Reuben Mattus: when life gives you lemons, get out there and build an ultra-premium, multi-million-dollar ice cream empire for members of the counterculture.
View Comments (2)
About the Contributors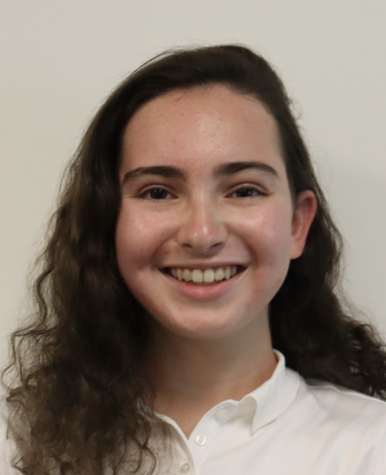 Ilena M., Editor in Chief
Ilena is the Editor-in-Chief of Spyglass. She's passionate about stories-- especially histories-- good snacks, and bad puns. Ilena is a junior and she's...
Jacqueline L., Design Team
Jacqueline is a senior who's cooking up artwork in her fourth year of Spyglass Design. Determined to conquer senioritis, she has been pursuing hobbies...