Click Here for November Editor's Note…
As of this publishing, we are exactly two weeks away from Thanksgiving Break. I think I speak for most students and teachers when I say that a one-week break from school is very welcome. Although we've enjoyed seeing classmates and teachers in person, this past quarter has been… an adjustment. The new grind of a five-day in-person schedule takes a toll on energy and motivation. I hope you can take a break from your many assignments and to-do lists to check out the amazing work we're doing here at Spyglass.
This second edition comes with some exciting updates. Spyglass is rolling out a new deadline and publishing system. We will still have edition dates every month or so, but we plan to publish continuously. Make sure to check us out in between editions! Some stories that have been published in between our October and November editions include a story on the new changes to the Westridge Commons as well as an article covering Westridge's Dig Pink volleyball event.
Spyglass has also started experimenting with new ways to lay out our multimedia content. We have three new photo essays this edition, one covering the October 21 LGBTQ+ Spirit Day, another on Head of School Elizabeth McGregor's tea party birthday celebration, and the last highlighting Westridge's Halloween Parade. We hope the new layout proves to be even more engaging for our readers. We look forward to trying out new forms of multimedia in future editions.
Our new staffers are getting the hang of news writing, and we have some incredible feature stories that we encourage you to check out, including a story on the Lower School bathroom remodeling as well as an article covering the Facebook whistleblower and the app's harmful impacts on body image. If you're in the mood for something light-hearted, we also encourage you to take a look at our collection of Halloween-themed etc. pieces. In the meantime, let's push through these last two weeks until Thanksgiving Break!
Leave a Comment
About the Writer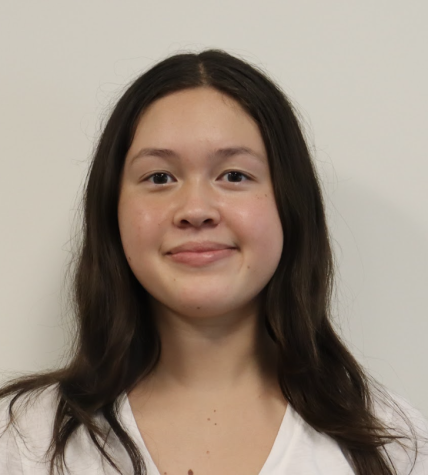 Katie S., Editor
Katie is a senior, and this is her fifth year on Spyglass and third year as an Editor. In her free time, she loves playing guitar, writing, and doing calligraphy.