Click Here for May Editor's Note…
On April 20, our Spyglass staff met up for H block class, originally planning to do a fact-checking activity. But plans changed once we realized that Derek Chauvin's verdicts for the murder of George Floyd were to be announced shortly. Masami Hansen, our advisor, quickly shared her screen, and the whole staff waited quietly for the judge to begin speaking.
One by one, the judge read aloud the verdicts, each followed by a resounding "guilty." At first it was silent in our Teams room, everyone absorbing what had been said. But after a few minutes, many staffers started to express their sense of hopefulness and excitement.
For many others in the Westridge community, this moment created hope for the future. But several questions still linger: Is this a turning point or an exception? What lies ahead? And how can we feel hope and excitement while also recognizing the sadness and pain that many in our community continue to experience?
In these moments, coming together is even more important. We need to be there to support one another, and Spyglass is here to do just that.  Our staffers tell stories to build community — whether that takes the form of a feature on students' return to campus or an op-ed on performative activism. These stories have the ability to inform and empower members of the community.
As students and teachers slowly return to campus, I can feel a greater sense of that togetherness returning. Although echoes and high-pitched ringing still grace many of our Microsoft Teams meetings, things are beginning to feel slightly more normal. There are, undoubtedly, growing pains to all of this, but I've already seen how well we've started to adapt.
As this last month marks positive new changes, it also marks a time of sad goodbyes. Spyglass will be seeing off five seniors: Caroline L., a Writing Editor (and our favorite unofficial Current Events Staffer), has bettered the paper with her diligence as an editor and her excellent news writing. Maya M., a Copy Editor for the past three years, ensures that our stories are grammatically and factually up to par before publishing. Isabella W., Website Manager, makes sure content gets published on time, and her creativity with photojournalism has strengthened Spyglass's multimedia presence. Sophia H.K., our Managing Editor, has provided guidance and support for our younger staffers and worked hard to keep Spyglass organized and running smoothly. Her warm and welcoming presence made me feel more comfortable and capable in Spyglass when I first joined the paper. Jackie Y., our Editor-in-Chief, has truly pushed Spyglass this past year. 
In a remote world, running a student newspaper is twice the work — reporting is harder, communicating is harder and building excitement for the paper is harder. With her dedication and hardwork, Jackie managed to get us to report our stories, meet deadlines and publish on time… all without using candy as a bribe. As sad as I am to see our seniors go, I am excited to see what the future holds for them. 
Next year will continue to bring change, and hopefully we will be able to transition to an even more "normal" method of learning soon. Spyglass will be here for the community every step of the way, informing each of you. I cannot wait to start working with incoming Managing Editor, Ilena M., and the rest of the leadership team over the summer to make Spyglass even better for the 2021-2022 school year. Have a great summer — we'll see you in the fall!
Leave a Comment
About the Writer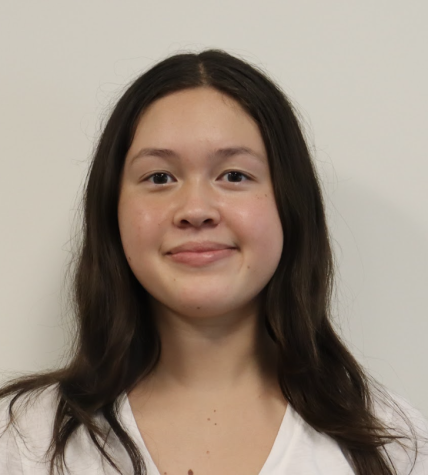 Katie S., Editor
Katie is a senior, and this is her fifth year on Spyglass and third year as an Editor. In her free time, she loves playing guitar, writing, and doing calligraphy.