Associated Student Body Cabinet for the 2023–24 School Year Is Announced
On Thursday, May 11, Westridge students gathered in the Performing Arts Center (PAC) to hear speeches from several candidates for the Associated Student Body (ASB) cabinet. This year, the student body only voted for three positions, out of the nine available. Although rising juniors also ran, the 2023–24 Cabinet solely consists of rising seniors (excluding class presidents).
Ms. Brittany Coker, Dean of Upper School Student Activities, plays a strong role in guiding ASB. She said, "I've been so fortunate to work with some truly incredible ASB Cabinets in the past and this newly elected group may just be the strongest yet. A significant proportion of next year's cabinet will be serving their second year on ASB, so there will be a lot of wisdom and experience in the group."
The elected officials and their statements are as follows: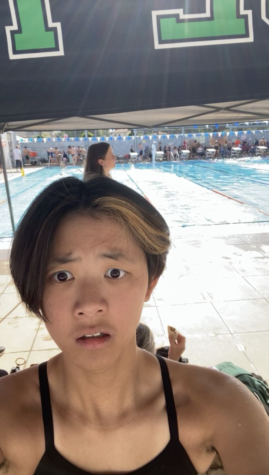 President: Rachel K. '24
"I feel so extremely honored to have been granted this responsibility and am very excited for next year! I hope to continue all the amazing work ASB has done this year and I'm ready to hit the ground running."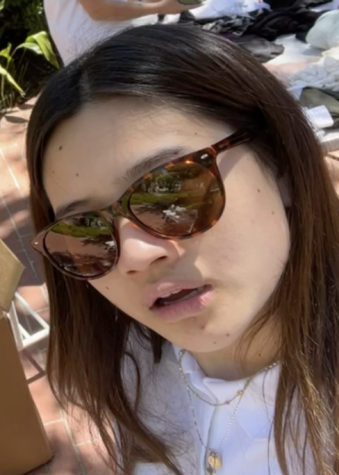 Community Outreach Chair:
Mia N. '24 
"I am looking forward to serving on the ASB cabinet and organizing events for the student body. I've always enjoyed being a part of the class cabinet and getting to be "behind the scenes" of planning parties and activities, so to do it again but for the whole school is very exciting."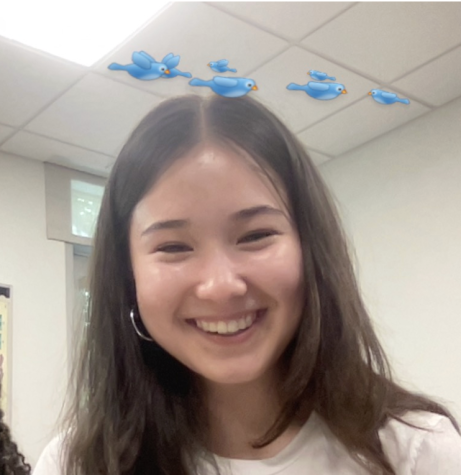 Communications Chair: Julia W. '24
"I am so excited to step up into this position and work with my fellow, amazing classmates in the Class of 2024. So excited to make the Westridge theme and ASD videos!"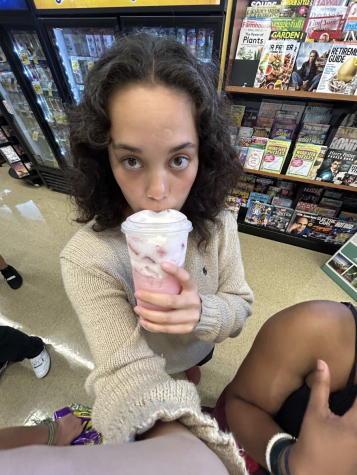 Athletics Head:
Jade I. '24
"I'm so excited to be able to serve as the Athletic Head for a second year. I hope that I will be able to bring more spirit and participation into the athletics program! Also that I will be able to expand the Mic'd up series I started this year and that it will continue on after I leave."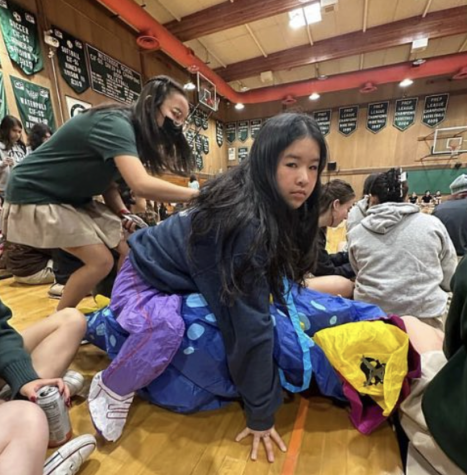 Treasurer:
Ashley Z. '24
"I'm very excited to work with the rest of the ASB cabinet to plan fun events for the Westridge community, to bring to the community, and also to handle the money and make sure we are organized with the budget. I'm very excited for that. Super hyped."
Greek and Roman Heads:
Kaya I. '24 and Cyana L. '24
"We are so happy to be a part of ASB and will work hard to make engaging activities and keep school spirit at an all-time high. We have so many exciting ideas and are so excited to implement them next year. We look forward to working with an amazing group of people."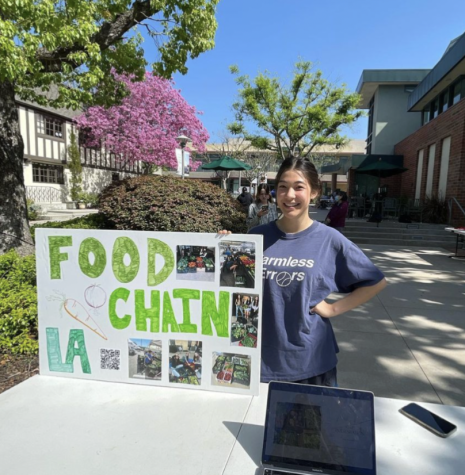 Sustainability Head:
Anna K. '24
"Next year will be my second year as ASB Sustainability Head, and I'm extremely excited to build off of the work we accomplished this year (like environmental education for the lower schoolers, a rough on-campus composting system, and long-term sustainability proposals to administration). I'm also looking forward to working with my fellow seniors to plan an awesome ASD and crazy spirit weeks throughout the year. I hope ASB inspires the most school spirit possible in my last year at Westridge!"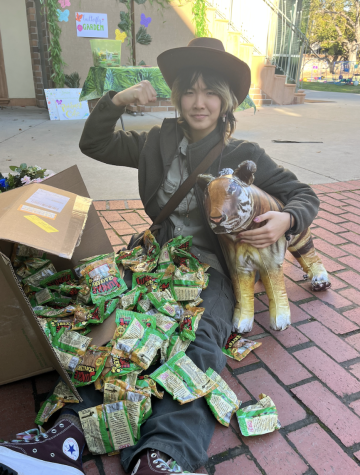 Arts Head:
Song '24
"I'm really grateful to be on ASB for another year. I think this team is incredible and we truly are going to make the 2023-2024 school year special. As the ASB Arts Chair, I'm hoping to continue what I started and work more closely with some faculty to improve the gallery showings and music showcases to make them more accessible for next year"
Class Presidents: Grade level class presidents are also elected members of ASB.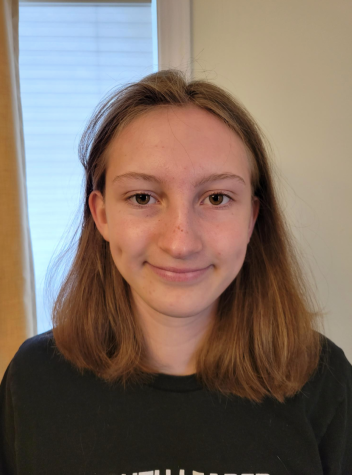 12th Grade President:
Julia H. 
"I'm excited to be involved in both my grade's class cabinet and ASB. I am looking forward to bringing my creativity and humor to ASB and hopefully contributing to a fun and overall great school year for everyone."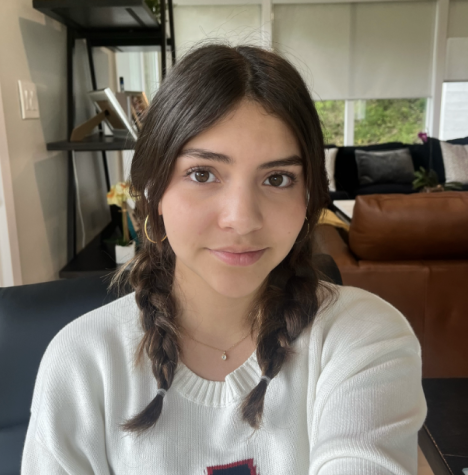 11th Grade President:
Kayla A. 
"I'm really grateful to my class for re-electing me, especially since so many of the candidates were beyond qualified & talented. I hope to fulfill all my classes needs and continue to be an outlet for the class of 2025. I plan on asking around & incentivizing more participation in my monthly surveys. Based on incredible speeches during class cabinet elections, I know that everyone has great ideas. I hope they can share them with me so I can bring them into ASB. As for ASB, I plan on continuing my duties by helping out with theme videos, ASD, and planning school spirit events. I really do love Westridge, so I'm really excited to improve it through ASB. But I'm most excited for spirit weeks. It's so fun to plan and reveal them, and I love it when everyone gets really into it." 
10th Grade President:
Kristin C.
"I am so ready for another year with ASB and our grade's class cabinet. With the return of ASD and other spirit events, we're going to make this next school year even better!"
9th Grade President
The rising 9th grade class has not yet elected their president. This story will be updated when the elections have concluded.
Leave a Comment
About the Writer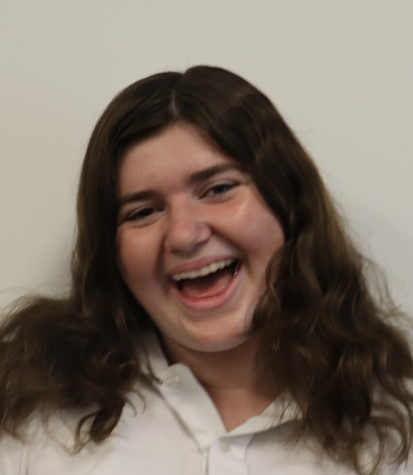 Ella B., Editor
Ella is in her fourth year writing for Spyglass, first year as an editor, and her second year developing Spyglass' social media presence. When she is not...