Click Here for April Editor's Note
As I'm supporting Eliza W. '24 in her transition into the role of Editor-in-Chief, I'm celebrating the most incredible year of learning and accomplishment on Spyglass. I'm so proud of our staff — not just their perseverance through each COPY deadline, but their relentless enthusiasm and the many new ideas they've brought to the table this year. We've introduced SpyglassLive! and ISpy and brought the College Column back to life. We hosted our first Student Press Freedom Day event and learned from guest speakers in the classroom. And after years of talk, we finally changed our logo from a magnifying glass (false advertising!) to an actual Spyglass — a long process of collaboration and trial-and-error that could not have been more worthwhile. 
The Spyglass writing-and-editing grind has been a constant fixture of my life since I was in 8th grade. In addition to writer, editor, manager, student, and leader, I've found opportunities to try my hand as an artist, graphic designer, cheerleader, party host, community organizer, and emotional support human. As a journalist, I've become a confident interviewer and curious questionnaire. As a writer, I've learned to split up my looooong, windy sentences and punctuate creatively — although I can't seem to kick my habit of over-emdashing. Spyglass has always been a space for me to experiment with crazy ideas, to explore new interests and develop old ones, and meet and learn from people across the school community. I've also learned to navigate difficult conversations, moderate between teachers and students, pick up slack, host meetings, send killer emails, and screen-print tote bags. 
Every day on the job teaches me something new. 
But to lead Spyglass as Editor-in-Chief over the course of such a fun, eventful, and impactful year has been a particular privilege. Stand-out moments include Alumnae Weekend, when I had the honor of moderating conversation with award-winning Westridge graduates. There was our Spyglass back-to-school party in my backyard, when we swam and played ping pong and ate way too many snacks. Attending the National High School Journalism Convention in St. Louis was transformative and taught me to view student reporting with a whole new level of respect and value. And I'm look back particularly fondly on all the Starbucks-fueled planning meetings with Managing Editor Eliza and Adviser Masami. 
One of the things, strangely, that I never would've expected to take away from Spyglass was an appreciation for journalism. I joined the staff– at Masami's urging– thinking of myself as a writer, not a reporter. But now, I wear my "journalist" badge with pride. Spyglass is about people, teamwork, community and connection; it's about working together to make an impact and promote the free market of ideas.  Serving as Editor-in-Chief, sharing my passion for Spyglass and the lessons it's taught me, with our 40+ staffers, writers, editors, artists, and middle school crew over the course of such a momentous year has been so, so awesome. There's no doubt that the impact of our paper has been magnified, and ISpy only more great things to come. 
Signing off,
Ilena 
Leave a Comment
About the Writer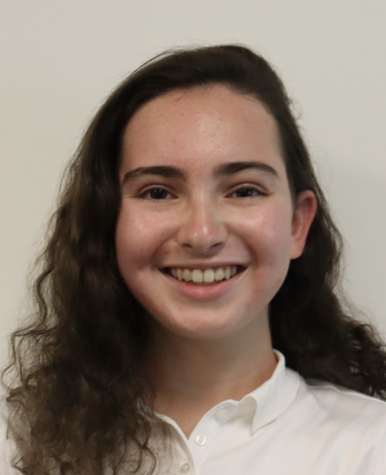 Ilena M., Editor in Chief
Ilena is the Editor-in-Chief of Spyglass. She's passionate about stories-- especially histories-- good snacks, and bad puns. Ilena is a junior and she's...