Eliza W. '24 steps into Spyglass Editor in Chief role for 2023–24.
Outgoing Editor in Chief, Ilena M. '24, will pass the illustrious baton to classmate, fellow staffer, and current Managing Editor, Eliza W. '24. Ilena has been a mature and steady leader with outstanding writing and editing skills.
Next year's full roster of leadership on the Editorial Board are Editor in Chief Eliza W. '24, Managing Editor Sophene A. '25, Website Manager Reed D. '25, and Social Media Manager Ella B. '25.
Editor in Chief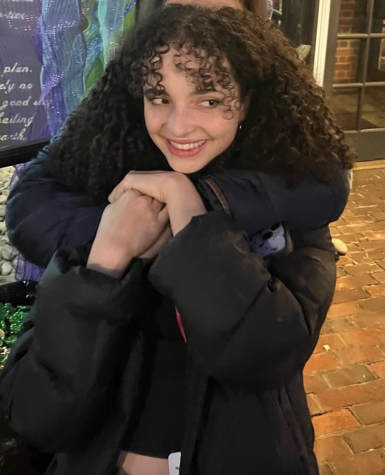 Eliza is looking forward to improving the community within Spyglass and to creating the same bond between staffers that exists in other extracurriculars. She said, "I really do want it to feel like this is a newspaper that we're putting together as students. And that is such a cool feeling, and we should feel bonded because of that."
She also hopes to get more involvement from the Westridge community and help Spyglass become better known by the rest of the community.
Eliza loves that Spyglass can be an outlet to engage meaningfully with the community. "I'm a pretty reserved and quiet person in general, especially in a classroom setting. I'm someone who is very hesitant to share my opinions for fear they might be wrong or for fear people will think they're wrong. And I believe that Spyglass really gives me an outlet to share what I think in a very meaningful way and in a way I feel like best represents me. I feel like when I'm talking out loud, I can't really articulate what I want to say; but when I'm writing, I really have this space to share what I think and to engage with the community."
Managing Editor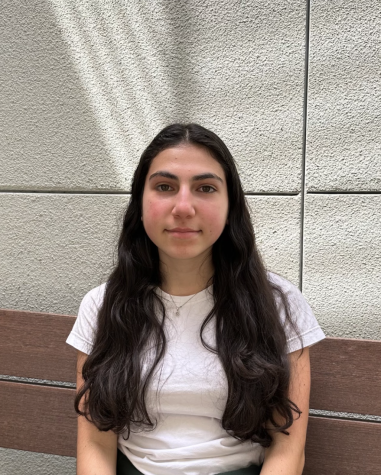 Sophene has been on the Spyglass staff since Middle School and has loved Spyglass ever since. She would love to organize more events like this year's Student Press Freedom Day event and connect with the Westridge community. Sophene said, "I'm really glad that I'll be able to take on new responsibilities, work with the staff more, and hopefully find [a] base to connect more with faculty and students as a part of Spyglass."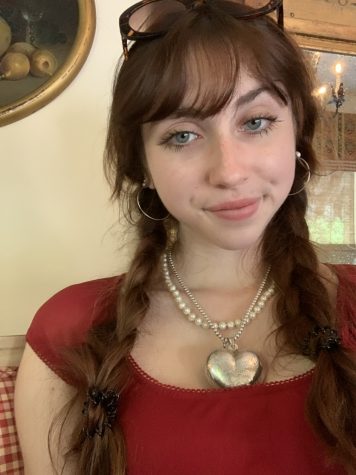 Website Manager
Reed wrote a statement about being Website Manager next year, saying: "Over the last year, I've been working on both the design of Spyglass's website and the uploading process of our stories for each edition. I'm feeling super excited to dive even deeper into the behind-the-scenes of Spyglass as I enter my role as the 2023–2024 Website Manager! I plan on applying the skills and experience I've gained while working with Hailey, our current Website Manager, to make Spyglass's platform as special as the stories that populate it."
Social Media Manager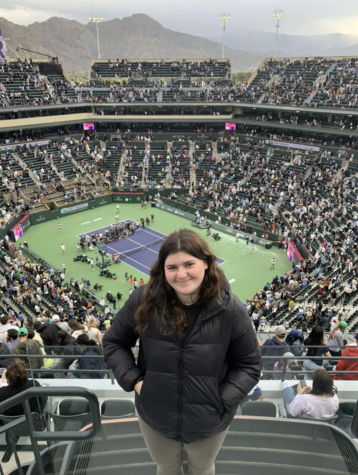 Ella wrote a statement about being the Social Media Manager next year. "As someone who has nurtured Spyglass' Instagram for the past two years, I am both excited and honored to serve as Spyglass' social media manager for the 2023–24 school year," she said. "I look forward to expanding our community outreach, creating new types of content, and forming Spyglass' first ever social media team. It has been a pleasure posting for the past two years and I am enthusiastic about continuing my role, now with an official title." 
On Spyglass's Instagram, you can view posts about and read excerpts from recent Spyglass stories.
Leave a Comment
About the Contributor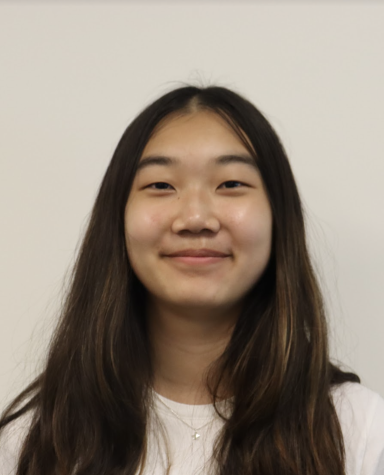 Gia S., Copy Editor/Staff Writer
Gia is a sophomore, and this is her second year as a Spyglass staff writer. She enjoys drawing, trying to bake new recipes, and learning fun facts.