Taylor Swift's "Midnights" was a Sweet Nothing 
11-time Grammy winner Taylor Swift first announced her 2022 album titled Midnights last August, resurrecting Swifties worldwide after a two-year dry spell. Swift coined the album as "the stories of 13 sleepless nights scattered throughout my life," on Instagram, and she did not lie! Swift definitely wrote these songs in a state of 1AM delusion. The singer revealed the tracklist through her TikTok Series Midnights Mayhem With Me, where she disclosed a new track title every midnight leading up to the album release. 
In a nutshell, Midnights feels like an attempt to merge Swift's previous albums Lover, reputation, and 1989; but it was haphazardly executed. Abandoning the soft, nature-suffused feel of 2020's folklore and evermore, Swift lined her new album with synth tones, electric pulses, and moody (and somewhat questionable in substance) lyrics. Swift's move towards her new musical era isn't the problem with Midnights—in fact, it's probably the most promising aspect of the album. The problem lies in her hot-and-cold lyrics, total lack of uniqueness, and overall lackluster production. 
On Swift's music evolution, Alice C. '25 commented, "[Taylor Swift] should've stayed in those 'folklorian' woods."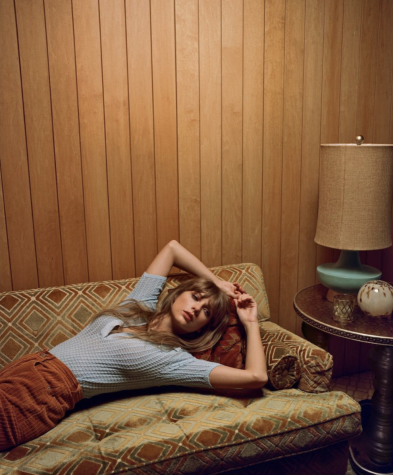 "Lavender Haze" kicks off the album with beguiling mid tempo beats and classic Swift vocal riffs, and it's definitely one of the more alluring songs on the album. But the ethereal imagery of "Lavender Haze" slowly dissolves with "Anti-Hero", an honest self-confrontation of Swift's own insecurities. However, this song debuts Swift's (almost comically) awful lyrics: "Sometimes, I feel like everybody is a sexy baby." I'll let this one speak for itself. 
Swift, who has been praised for her enigmatic storytelling in the past, falters this time to the point that even Swifties cannot excuse some of Midnights' strange lyrics. Eliza L. '25 noted, "I felt it would have been better if [the album] was more based on story and lyrics than the production."
The bizarre lyrics continue to make appearances in "You're On Your Own, Kid," with "I touch my phone as if it's your face", and "Karma's" "karma is a cat purring in my lap." Are you fur-real, Taylor? I cackled out loud when I heard this measly attempt at figurative language from Swift; I had to check the lyrics and see if my ears deceived me—Swift couldn't possibly think that her fanbase would let her get away with this…and they didn't. Eliza L. '25 mentioned that the lyrics felt "lazy."
To some relief, "Snow on the Beach" ft. Lana del Rey was the first song that truly began to redeem the album for me, although the lyrics quickly became redundant. Probably the most reminiscent of folklore, "Snow on the Beach" fuses Swift and del Rey's vocals to give it an angelic feel, but simultaneously cloaks del Rey's voice, creating a song that barely warrants a feature. Sounds like del Rey was getting "High by the Beach" instead of recording in the studio with Swift. "Snow on the Beach" drew in many del Rey fans to the album release; all excited for the much anticipated collaboration. As a fan of Lana del Rey's music, and someone who wanted to hear Lana's rich vocals, this 'collaboration' was a total letdown that seems more like a half-baked idea than a joint effort between the two artists.
Halfway through the album, "Midnight Rain" completely shattered the buoyant atmosphere the previous songs on Midnights created, with Swift launching into a jarring androgynous synth voice that fully convinced me my Spotify glitched and began playing Frank Ocean. It was not what I was expecting; and frankly, quite agitating, earning itself my title of 'rock bottom' for the album. The electronically distorted voice abruptly disappears for the beginning verses, but makes a tragic return during the chorus. If you thought you could escape it…you'd be wrong—the synth returns sporadically between verses throughout the song. It seems Swift attempted to switch up her voice effect methods, but instead developed what I would call a 'Frankenstein' of a song. 
In the same gloomy-and-broody vein, "Vigilante S**t" seems like a song Billie Eilish would've written in 2019, with bleak bassline tunes and reverberating beats, also incorporating Swift's cathartic and edgy "reputation" era. Swift's astute lyrics finally reveal themselves here (took her a while, I guess) with her infamous talent for wordplay, "while he was doing lines, and crossing all of mine," and another line, "draw the cat-eye sharp enough to kill a man." I actually found myself enjoying this song, as a result, and consider it to be the most unique song in Midnights.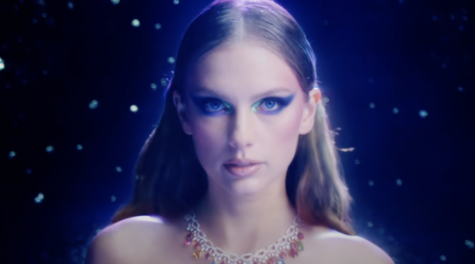 Every other song on the album was either bland or forgettable, thus not deserving a mention. However, there are aspects of this album that I'd like to compliment. Swift's vocals continue to shine through her pieces and are a commendable aspect of Midnights. She still has the ability to create complex narratives and deliver the lyrics intimately. Though Swift's lyrics could use a little peer review—perhaps the Writing Center could offer some guidance—the stories themselves were thoughtful and compelling, like "Mastermind's" cleverly recounted love story, or "Bejeweled's" cheeky rehashing of being undervalued by a partner.  
I wouldn't call myself a die-hard fan of Taylor Swift—moreso a frequent listener, especially of her previous three albums—but I believe that Midnights could have been way more impressive than it was. Yes, the album was record-breaking on the charts, but compared to other Swift albums, it fell short. I will be cleansing myself with folklore and evermore after this tumultuous ride of an album. Theoretically, Midnights had a lot of potential being Taylor Swift's 10th album, but simply flopped in delivery, leaving me underwhelmed and unsatisfied. Midnights, in all its mediocrity, cannot surpass the singer's previous albums, and it's unsure whether any of Swift's future albums ever will; though I certainly hope so.
View Comments(1)
About the Contributor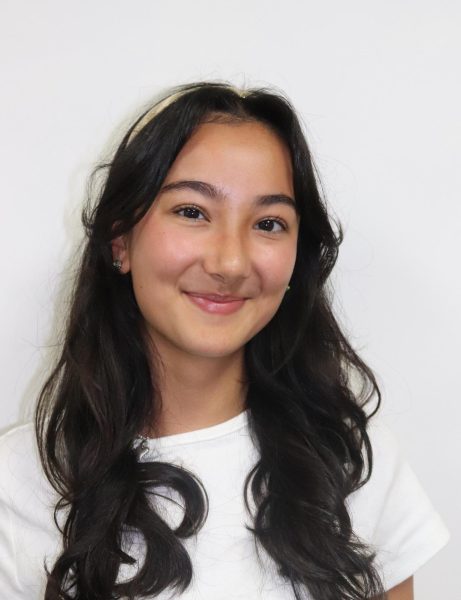 Mirella C., Staff Writer
Mirella is a junior and in her second year as a Spyglass staff writer. When she isn't blazing through her articles, you can find her reading, curating...