President Zelensky: The Face of Hope for Ukraine
 On February 18th, as 190,000 Russian troops gathered along the Ukrainian border, Zelensky projected a sense of calm, steadfast courage.  During the initial invasion, Russian propaganda claimed Zelensky had fled the country. In response, Zelensky made a hand-shot video wearing a military sweatshirt in front of the presidential palace in Kyiv, where he urged the Ukrainian public to defend their country. The video earned millions of views on platforms such as Telegram and Facebook. Zelensky has made efforts through his many video addresses and social media posts to connect with the Ukrainian public and uphold a sense of community through the crisis. In response to the Russian invasion of Ukraine, President Zelensky commented in a video address that Russia and Ukraine "didn't need a war, not a Cold War, not a hot war, not a hybrid war."
Volodymyr Zelensky was born January 25, 1978, and grew up in a Russian-speaking Jewish family in Kryvyy Rih, the largest city in central Ukraine. He is fluent in Russian, Ukrainian, and English. Zelensky and his wife, Olena Zelensky, have two children—daughter Oleksandra (18) and son Kyrylo (8). Zelensky revealed in a video address that his family has remained in Ukraine thus far into the Russia-Ukraine war.
Zelensky was elected in 2019 and is Ukraine's sixth and current president. He studied law at Kyiv National Economic University but changed career directions to enter the entertainment business. In 2015 Zelensky founded a television production company and starred in the popular Ukrainian TV show Servant of the People.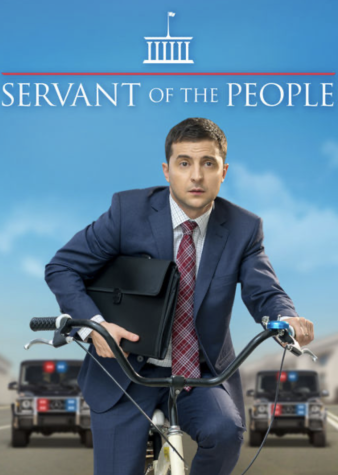 The political satire follows a humble high school history teacher who is abruptly elected President of Ukraine after one of his students posts a viral video of him speaking up against corruption in the government in his country. In response to its success, Zelensky started a real-life presidential campaign titled "Servant of the People" in 2019, with which he successfully won. Zelensky's campaign promised to fight corruption in the Ukrainian government and bring peace to the east of the country. 
Many in Ukraine were hesitant about Zelensky's lack of experience, but he won the 2019 election with 73% of the popular vote. He has succeeded in abolishing corruption in the Ukrainian government by enforcing restoration of criminal liability for illicit enrichment, passing a law on presidential impeachment, and lifting parliamentary immunity. Zelensky is drawing a focus on Ukrainian citizens and the immense suffering occurring in their country, as well as attempting to elicit empathy and aid from surrounding countries. 
Despite being the youngest and an inexperienced head of state for Ukraine, President Volodymyr Oleksandrovych Zelensky has managed to create hope and community for a country under attack. Like Zelensky, Ukraine is a fairly young country, and despite encountering incredible odds regarding Russia's invasion, they persevere. Zelensky now faces a war that has gained more publicity than any Ukrainian national affair in years. Since the beginning of the Russia-Ukraine conflict, Zelensky has been reaching his audiences through social media and video selfies where he addresses the Ukrainian public, and despite his lack of experience, Zelensky seems to be succeeding in creating hope for his country. Not only has Zelensky  inspired a sense of community and patriotic pride between the Ukrainian people, but also between him and his people. "In a time of crisis, he is a lens that channels the energies of the people into a single beam of light," Igor Novikov, a Ukrainian citizen, said from his home in Kyiv in an interview with the New Yorker.
Leave a Comment
About the Contributor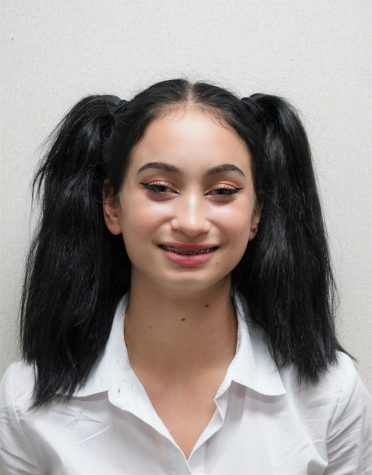 Lucia P., Staff Writer
Lucia is a freshman staff writer who joined spyglass in order to have the ability to make a positive impact on her community at Westridge.