Fourth Grade Students Hold a Halloween Parade of Their Own Following the Return of Quarantined Students to Campus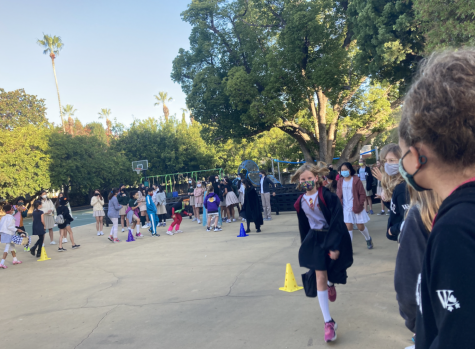 On the morning of November 4th, the fourth graders, many of whom had just returned from quarantine, donned their costumes and walked down the stairs to Ranney Court, where the entire Lower School gathered in a circle, candy in hand, to watch a Halloween parade unfold for the second time.  
In mid-October, one fourth-grader tested positive for COVID-19, causing eight fourth graders to quarantine and miss the all-school Halloween Parade. When a second fourth-grade student tested positive for COVID-19, there were only seven students left on campus. With most of the class quarantined, Zanita Kelly, Director of Lower and Middle School, decided to throw another Halloween parade, specifically for the fourth-grade students. 
"It was an idea [Lower School administration] had come up with when the first group of fourth-graders went out," said Farrell Heydorff, Dean of Lower and Middle School Activities. "We recognized how sad the students were when we told them that they had been in close contact with someone that had tested positive for COVID-19. When we told the students that they needed to quarantine until the following Tuesday, one of the students even teared up when she realized that that meant she would miss the Halloween parade. So, we thought about it, but with only eight fourth-graders missing, it just didn't seem logistically possible. And then when the second group had to quarantine, we were down to only seven students left on campus. That is when we decided that it was really important to bring back the fun and arrange the Halloween Parade do-over."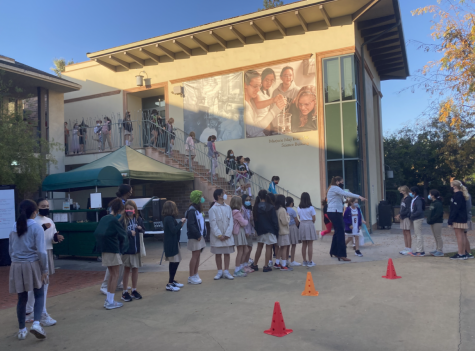 Those who had been on campus for the original Halloween parade found the second parade to be an unusual experience. "It was the most awkward thing ever," said Ava W. '30, one of the students quarantined at home during the Halloween parade. "We were all walking in a circle, and then everyone was like, 'wow.'" She did, however, enjoy the candy that students and teachers tossed into the circle for the fourth graders to take as they showed off their costumes. 
Ailee F. '30 also found the experience to be strange. "I felt a little awkward because I wasn't in my costume because I thought it was weird," she said. "I didn't really want to redo the Halloween parade." 
However, Ailee noted that those who came back from quarantine seemed to have enjoyed the do-over. 
"It was really fun and I'm glad they redid [the Halloween Parade]," said Vivienne P. '30, one of the students quarantined at home during the Halloween parade. "We felt really weird coming back from quarantine, but honestly, it was really special because we got to see all the faces again." 
Those in Lower School who watched the fourth-grade parade thought it to be a fun opportunity for the students. "It was cool watching them walk around again," said Naomi W. '28. 
The Fourth Grade Halloween Parade gave the students a do-over and provided an opportunity to show off their costumes, serving as a much-needed boost to their spirits coming out of quarantine.
View Comments (3)
About the Contributor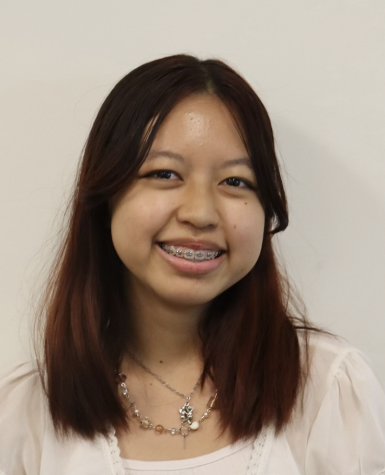 Hailey T., Website Manager/Editor
Hailey is a senior and this is her fifth year on Spyglass as well as her second year doubling as the Website Manager and a writing editor. When not writing,...