Why the Uptick in Westridge's Parking Lot Accidents?
The Westridge State Street parking lot is no stranger to accidents. Every year, at least four to five accidents are reported to the Campus Safety team. However, in just the first month of school, four accidents have already been reported—two of which were by students and two by adults. These accidents involve minor scrapes, scratches, and fender benders. No people have been hit, no significant car body damage has occured, and no hit-and-runs have taken place.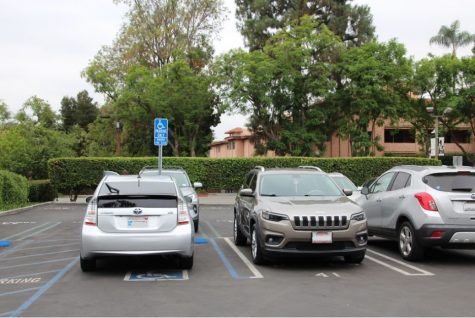 Anthony Scearce, Campus Safety and Security Manager, speculated that COVID may have caused student drivers to have less practice than students before the pandemic. "I think they didn't have as much experience when they first got their license as most students did in the past."
The Harris Poll (July 28 — Aug. 4, 2021) conducted an online survey that questioned adults with children from ages three to eighteen attending in-person school. The poll concluded that 56% of its voters drove less during the pandemic due to state or local mandates and the nationwide lockdown . Furthermore, 61% of people who drove did so in a more carefree manner. The combination of less people driving and more careless drivers on the road only raise the chances of accidents occuring, explaining the ties between COVID and accidents at Westridge. 
When accidents do happen, people involved are encouraged to immediately report it to the Campus Safety team. Campus Safety makes an accident report, including information on people and cars involved, and pictures of the damage. They then reach out to both parties to exchange insurance, letting the two people settle it themselves.
Westridge tries to mitigate these accidents by reaching out to student drivers who appear to be exhibiting unsafe parking or driving techniques. "We have messaged things out to students, letting them know about their parking, about their driving, messages out to parents coming in the lot to be careful and look out for other people getting out of their cars," said Scearce.
Though adults are focused on the recent accidents, students are most concerned with the tightness of parking spaces. Several Westridge parking spots are compact and have remained so each school year; the only difference is the layout of where students and teachers park.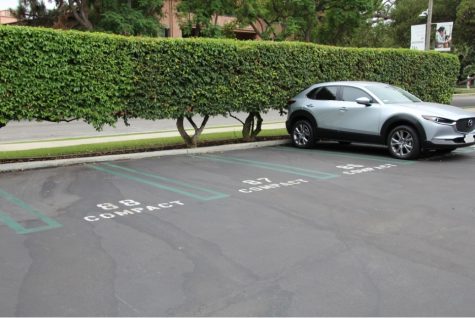 Arden M. '23 drives a car that isn't considered compact, but she was still assigned a compact space. "Parking can be tough, especially if there are cars right next to your spot," she said. She arrives early—around 8:15—just to park before vehicles around her arrive, making the task slightly easier. 
Even students without SUVs find parking challenging. "My Mini Cooper doesn't even have five seats—it only has four seats, two doors—and it takes up the entire spot. I don't understand how people with big cars park," said Gigi T. '22.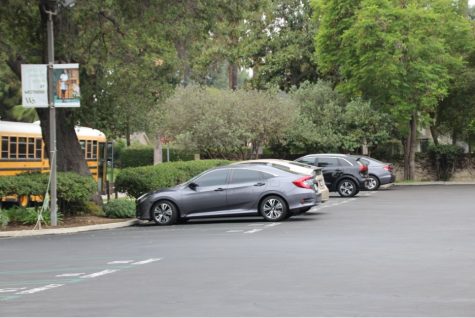 Students who don't arrive early often find their space sandwiched between other cars. As a result, they park over their space sometimes. "If I don't want to hit other cars," said Emma T. '23, "I'd just park on the line."
However, this practice creates a domino effect. "Lots of people don't totally park within their spots, so that creates no room for you to even open your door," said Eloise A. '22. The proximity of parking spaces not only poses problems to students, but might also be a reason behind the recent accidents.  
Scearce encourages all drivers to be more attentive to their surroundings. "Just be more aware, and be more conscious of the things around you, and if we happen to have an accident, just report it. Everyone involved can get it taken care of."
Leave a Comment
About the Contributor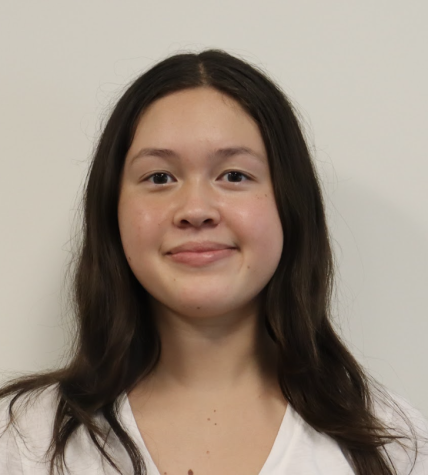 Katie S., Editor
Katie is a senior, and this is her fifth year on Spyglass and third year as an Editor. In her free time, she loves playing guitar, writing, and doing calligraphy.