For the Westridge Community, this Summer is Filled with Family, Friends, and Traveling
With this unpredictable school year of remote and hybrid learning coming to an end, faculty and students have begun making plans for the summer. Some have decided to travel; others are staying close to home. Either way, summer can't come soon enough and both faculty and staff plan on taking full advantage of it—reading books, practicing musical instruments, and spending time with family and friends.
Newly engaged, Kerri Epps, Director of Middle and Upper School Orchestra, has dedicated this summer to wedding preparations. She and her fiance have decided to host a small "backyard wedding" in Kauai, Hawaii during the summer of 2022. This summer, Epps will be flying to Kauai with her fiance to test different food caterers, try on wedding dresses, and decide on live musicians for her wedding. "It's going to be my first time on a plane in a long time since COVID. I think it will be a bit of exposure therapy, but I'm really excited," said Epps.
Stephanie Bolton, Westridge Librarian, has plans to visit her parents in Oklahoma with her one-and-a-half-year-old Golden Retriever, Cooper. The combination of safety concerns and the difficulties of traveling with a pet via airplane led her to the decision of driving to Oklahoma. "It's about a 19-hour drive," explained Bolton. "I think we're gonna do it in two days, stopping probably somewhere in Arizona and then a second shorter day." On her parent's 300-acre ranch, Bolton hopes that Cooper will get the chance to be a "country dog" while she catches up on some books and sleep.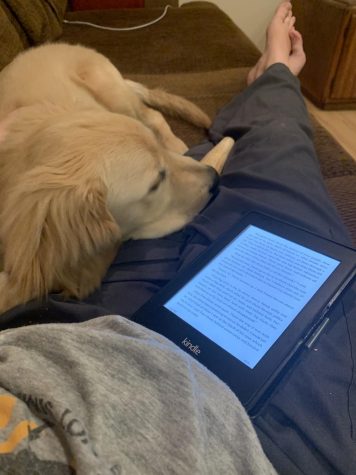 Anna Bondoc, Upper School English teacher, and her family will be fully vaccinated by July 4th. She's planning on traveling to Big Sur to celebrate her 25th wedding anniversary with her husband. Later into the summer, she'll be flying to New York with her husband and daughter to visit family and to drop off her daughter at a film camp. 
John Cross, Middle School English Teacher, will be spending his summer with his wife, Christine Kiphart, and their dogs, Gordon and Gus. Together, they will be moving into a new home in Monrovia. Though the move has brought feelings of excitement, moving also means that they'll be leaving behind their garden in their current home. "We'll feel blessed by leaving behind the garden we've tended so that the next folks who live here can enjoy it," explained Cross, "and we'll get to work, straight away, on our new garden."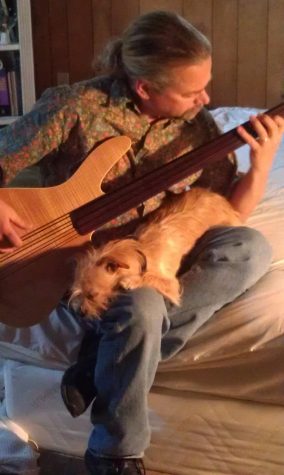 Evelyn C. '21, a current senior, plans to spend lots of time with friends and family before attending Amherst College. Time with friends notwithstanding, Evelyn also has some big projects to prepare for. "In June, I'm planning to go to Nationals for a speech and debate. It's my first time qualifying to Nationals actually, so I'm super excited," said Evelyn. Evelyn also has plans to perform Mozart's Concerto No. 3 with the Pasadena Summer Youth Symphony Orchestra, an event she has been preparing for since last year.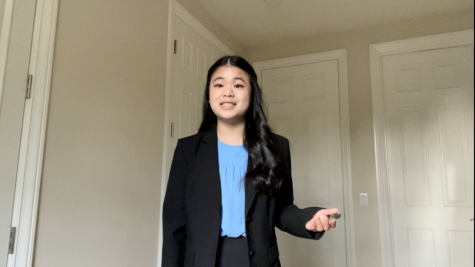 As she no longer has to do any homework, Shania W. '27 is looking forward to reading, sleeping in, and watching Netflix during her summer. "I'm excited to read the Shatter Me series and to watch the second season of Outer Banks," said Shania. Shania's summer plans keep her close to home with family picnics and time spent skating and playing tennis.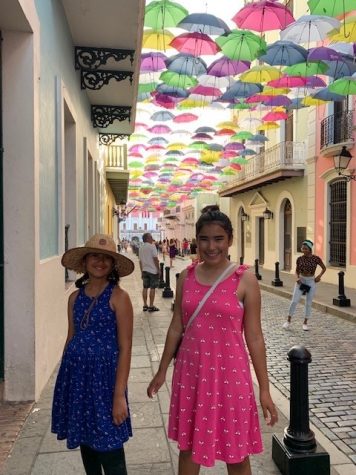 Valentina V. '26 plans on going camping and traveling to Puerto Rico. Their camping trip is scheduled for Father's Day weekend and will be filled with s'mores and sharing stories around a campfire, some of Valentina's favorite camping activities. With her family, Valentina will be traveling to the city of Isabella in Puerto Rico to visit her grandparents and to spend time on beaches. "The beaches in Puerto Rico are really nice and warm, so I can't wait to go snorkeling and digging holes in the sand," said Valentina. 
Similar to many other members of the Westridge community, Sarah H. '22 also hopes to travel. "My family was thinking about going to Hawaii in August, but we'll only go if we've been vaccinated by then," she said. Although the likelihood of her trip remains uncertain, one thing is for sure: she'll be rewatching some of her favorite Netflix shows, including Glee, Criminal Minds, and New Girl.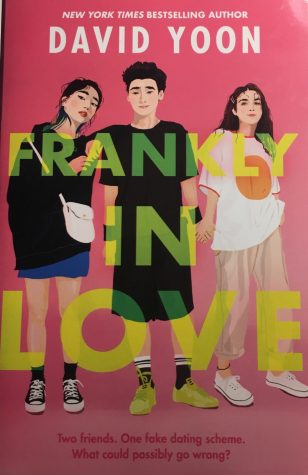 Though Ella B. '24 does not plan on traveling, her summer plans prove to be anything but boring. For the past three years, she's spent time learning new skills through online courses. She received a diving certificate her first year and mastered Crash Course Biology during another. "Because my progress on Crash Course Chemistry, this year has been anything but efficient and consistent. I'm hoping to finish it before my sophomore year begins." In addition to that, Ella also hopes to volunteer at her local organizations and spend time with friends.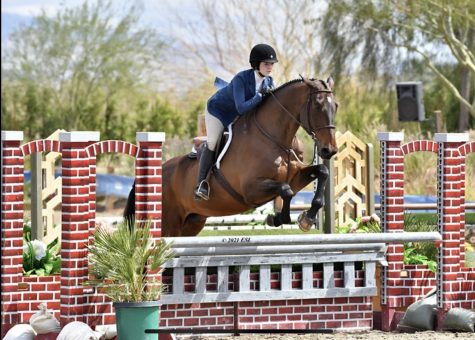 Sadie G. '22, a member of Westridge's Equestrian Team, plans to spend lots of time at the Los Angeles Equestrian Center with her horse, Arrow. She'll also be going on a 13-hour road trip to New Mexico to visit family, many of whom she hasn't seen in over a year. "We'll be keeping it pretty limited in the amount of family we're seeing, so probably around three or four fully vaccinated family members," said Sadie.
Leave a Comment
About the Contributor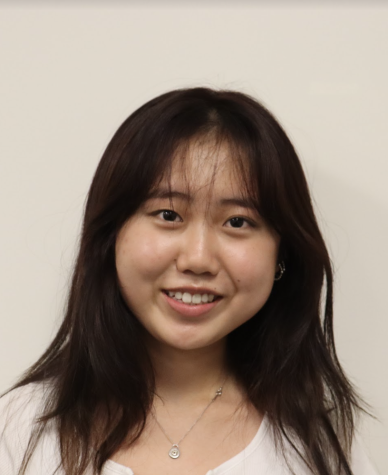 Jessica W., Staff Writer
Jessica is a senior staff writer in her third year in Spyglass. She enjoys reading, listening to music, and going on walks in her freetime.