Westridge Welcomes Sarah Simon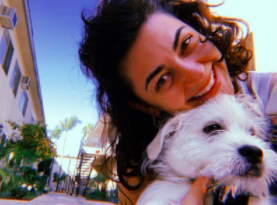 When I first spoke with Sarah Simon, the new Human Development Coordinator, I was surprised by the amount of energy she expressed. She used excited gestures, and her eyes lit up whenever I asked a question. She talked about her life and what she loved, pausing only to carefully consider each word. I could tell by the first minute we spoke that she was good at expressing herself and explaining her thoughts, and when she told me that her focus for the Human Development program would be communication, it was clear that this was something about which she was extremely passionate and knowledgeable.
Ms. Simon learned about the importance of communication from her mother. "My mom always told me growing up: 'It's not what you say, it's how you say it.' That's what made me focus a lot on communication and how effective communication can be." Ms. Simon was influenced by her mother and realized the importance of communication at a young age. She credits her mother for teaching her the importance of communication as a way of self-expression and collaboration with others.
Ms. Simon believes that communication is the most important part of human development and prioritizes lively and joyful relationships rather than learning all the technicalities of social justice and feminism. "If I have a student in class for the entire year and they walk away not knowing a single thing about feminism, that's fine with me, as long as we've had a great relationship, we can talk to each other, they can apply the kinds of things we talk about into their day to day lives, and they have vibrant friendships with other people. All of that relational work is the most important thing that I can think of in all of HD." 
"
"All of that relational work is the most important thing that I can think of in all of HD."
— Sarah Simon
Ms. Simon hopes to make her Human Development class a place to help Westridge students challenge themselves, make connections, and become more effective communicators. "Communication is honestly one of the most important things to me, and it's at the center of all of this work, especially education."
View Comments(1)
About the Contributor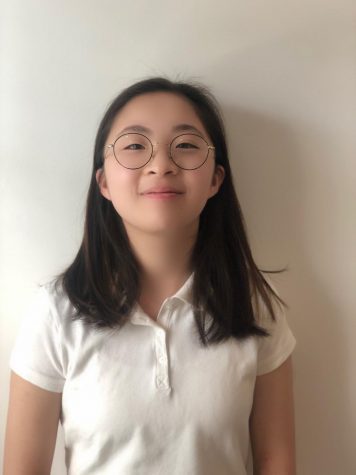 Lauren C., Design Team
Lauren Cho is a junior Spyglass Design artist. She has spent the last two years as a staff writer, but she wanted to join the Design Team this year to...