Keeping Faith Alive During COVID-19
The COVID-19 pandemic has presented the world with numerous difficulties and challenges, such as the cancellation of schools and strict stay-at-home orders. Religious communities have also had to adapt their worship services in an attempt to observe the stay at home mandate as well as their religious commitments and communities.  
Some religious groups around the world have cancelled daily services, limiting worshippers from congregating and performing communal prayers. Aya R.'23, who practices Islam, says, "The Grand Mosque, one of Islam's holiest mosques, is silent and empty at the moment, while usually it attracts thousands of worshippers worldwide. This leaves many Muslims to pray at home." 
Some Hindu and Buddhist households have set up small temples and shrines in their homes to make worship more convenient. Kaavya V. '23 practices Hinduism, she explains "[The temple] has everything we need [in order] to pray, and it is always right here in my home. I don't have to leave my home like I used to."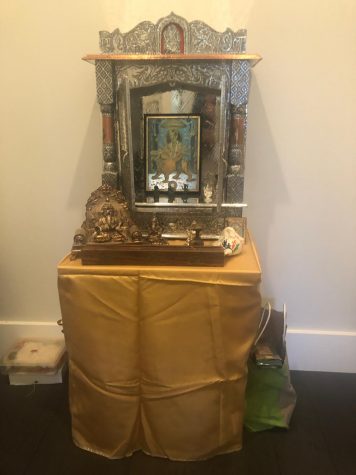 Some groups have moved to their services online, gathering digitally over live-streamed masses and sabbath. These live streams help groups stay connected, but for some, they lose the sense of connection religious congregations create. 
Emily H. '21, co-head of Christian Affinity, stated, "[Church] is something that connects all of us. I mainly lost that touch with this whole online virtual thing. We are just watching the service; we are not interacting. In an actual church, we would be singing along and worshiping with other Christians. It's easy for us to [to get distracted], and it's really easy to lose that personal connection we originally had with our faith."
Certain religious holidays such as Easter, Ramadan, and Vesak have also been affected by COVID-19, forcing families to adjust their usual holiday traditions.
"For Shabbat dinners, with the shortage of flour in stores, we had to use pancake mix for our challah recipes to have them ready by Friday night dinner," said Maya L.'23, who practices Judaism. "With more time to experiment with alternative recipes, it has been a fun challenge to make challah in unconventional ways!" 
Aya R.'23 said, "Typically for my family, Eid is celebrated with friends and relatives congregating over good food and more. Unfortunately, this year, it falls on [the 24th of May]. We are going to celebrate within my immediate family and perhaps over video calls with my family overseas."
Despite all of these changes, many religious observers are embracing the stay-at-home protocol, using the extra time to connect better with their faith. "I think my religion has been strengthened because of all of the extra time I have to spend with God," said Cassandra K.'21, who practices Christianity. "During the school year, one of the main things I prayed for was for the desire and time to grow closer in my relationship with God, and I have been trying to use this time to do devotionals and read the Bible." 
During such an uncertain time, observers like Mackenzie B.'20 are appreciating religion more than ever. "It is something I can turn to in this time of trouble. I know times like these can cause people to question their faith, but other times it can make it that much stronger." 
Leave a Comment
About the Contributors
Hannah W., Staff Writer
Hannah is a senior staff writer in her fourth year in Spyglass. During her free time, she likes to watch the Dodgers, eat ice cream, and enjoy Tom Hanks...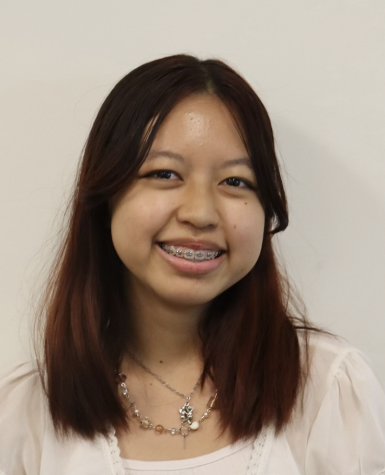 Hailey T., Website Manager/Editor
Hailey is a senior and this is her fifth year on Spyglass as well as her second year doubling as the Website Manager and a writing editor. When not writing,...