Click Here for May's Editor's Note!
Last August, as the newly minted Managing Editor of Spyglass, I met my Editor-in-Chief, Katie S., and our faculty adviser, Masami Hansen, at a South Pasadena Starbucks to brainstorm some big goals for our paper: lay a foundation for editorial independence, expand our social media presence, set a new standard of professionalism, and build community within the staff. Somehow, we made it happen! Celebrating the many faces of the Westridge community in our Humans of Westridge column, synthesizing complicated news, investigating controversial questions, and entertaining with our Etc. section, we've worked through late Sunday nights and school breaks to fulfill our mission of building community and evoking empathy through the medium of journalism. As I prepare to take over as Editor-in-Chief for the 2022–2023 school year, I'm looking back on what's been a truly monumental year for our publication. 
Spyglass's powerhouse staff of over 40 writers, artists, designers, and copy editors has covered the Westridge world through the ups and downs of a complicated year. We reported on unfolding Olympic scandals, the outbreak of war in Ukraine, new national and state legislation, and COVID, which forced us into an oddball week of remote learning. (Remember that? From way back when in January? It feels like ages ago!) 
Closer to home, we saw Westridge expand its DEI efforts, go test-blind, and move away from the AP program. Spyglass fostered dialogue on the adversity our community faced after a volleyball incident, controversial school policy, disputed bathroom remodel, and vandalized school poster. We also found joy through theater and school traditions like Tiger Week and the WPA Night Market. We celebrated personal victories like playing a team sport for the first time and enjoying $5 coffees at Starbucks. 
Put together, the stories we've told through the 2021–2022 school year shape the narrative of the Westridge community—diverse, resilient, silly, insightful, and really, really ready for a nice long summer break. 
I'm in awe of how far we've come as a paper, all thanks to our dedicated staff and incredible leadership. It's been a privilege to work with and learn from Katie, whose kindness and ambition made our official Spyglass staff manual, editorial independence, and plush penguin mascot, Leonard, possible. I'm already hard at work with Managing Editor Eliza W. and our seven (!!!) staff editors to make Spyglass even better. You can get to know us—and get some fun suggestions for how to spend your summer—in our editors' picks column.
We've got exciting things coming your way in the new school year. Have the best summer, and we'll see you in the fall!
Leave a Comment
About the Writer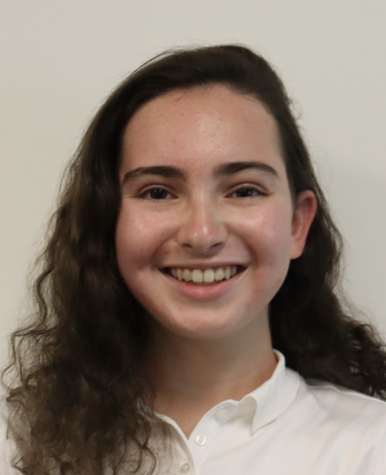 Ilena M., Editor in Chief
Ilena is the Editor-in-Chief of Spyglass. She's passionate about stories-- especially histories-- good snacks, and bad puns. Ilena is a junior and she's...