Oddball Week of Remote Learning Causes Westridge Community to Reflect on the Pandemic
On Sunday, January 9, Head of School Elizabeth McGregor announced to the Westridge community that, due to processing delays of COVID-19 tests from the prior week, the next day of school would happen remotely for middle and upper school students. Although administrators were initially hopeful that in-person school would resume on Tuesday, January 11, the scheduled reopening was pushed first to Wednesday, January 12, and ultimately to the following Monday, January 18.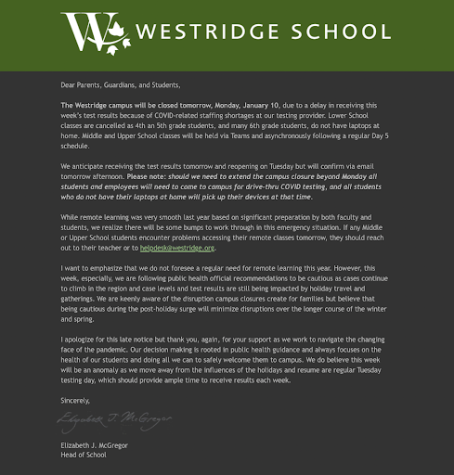 Isla R. '25 felt an unwelcome recognition upon hearing of the temporary return to remote learning. "It was definitely weird," she said. "I got COVID flashbacks." She wasn't alone. For many students and faculty members, it felt like deja vu all over again as they hunkered down in front of their laptops under a now-familiar cloud of COVID-produced uncertainty.
With the abrupt shift to remote learning, many felt its challenges and disadvantages immediately resurface. As they logged into Teams, which most had hoped to say goodbye to in the spring of 2021, it felt particularly difficult to transition back to an on-screen environment. "I felt brought back instantly to last year. And just that feeling, how hard it is to talk to a bunch of boxes that are muted, so that just felt really demoralizing to me," 8th grade English teacher Anna Oseran said.
Along with the rest of the world, the Westridge community has become accustomed to pivoting at a moment's notice to safeguard health and safety on campus in the ever-evolving COVID-19 landscape. However, nearly two years into the pandemic, a certain weariness has set in.
"I had two kinds of simultaneous and conflicting feelings… I was both glad that the school was being safe about COVID—with the case rate so high and with me having an unvaccinated young kid at home, I'm very concerned about transmission—so I was glad about that," said Upper School Math Teacher Leah Dahl. "But I also had this big kind of sadness of 'here we go again' and sorrow for both the isolation of remote learning for all the people that I know and our entire community."
Ms. Oseran echoed Ms. Dahl's sentiments, saying, "I feel less scared but I also feel much more weary this time around than I have in the past. I feel like I have less stamina to do this than I used to have . . . I've had a very hard time with this particular surge because it just feels like 'are we ever going to go back to normal?' "

Nerves frayed further waiting for the day-by-day updates about school reopening, as the stress of the end of the semester combined with the week of remote learning felt particularly anxiety-provoking for many students.  "There was a bunch of stuff that was kind of happening all at once before the end of the semester, and then we were online for it, so it's harder to ask teachers questions and stuff," said Asher G. '25.
Lower schoolers voiced similar feelings to middle and upper school students during the week of online school. "It was not scary—it was just very annoying because I don't like being in remote [learning]," said Roen S. '28.
Some campus community members did find a silver lining in the brief return to remote learning, enjoying the leisurely pace and casual vibe of online classes. Still, they were quick to  acknowledge that although it was a nice break from the jam-packed in-person school day, distance learning is certainly not desirable in the long term. 
"I really did enjoy the free time, and being at home and being comfortable in my own room, that was super nice," Sydney S. '25 said. "It felt like a long weekend almost, but I wouldn't like it in a super extreme amount.
8th-grade History Teacher Jennifer Irish agreed with Sydney. "Honestly, Monday and Tuesday I was glad to be in my pajama bottoms and sweatpants and just kinda at home, and then by Wednesday it turned a corner and I was like, 'This is horrible. I can't wait until we're back.' "
Even after a week back on campus, concerns about rising rates of COVID infection mingled with worries about returning to another period of remote learning. "It's a little bit scary, you know," Mia G. '25 said. "Especially after we had to do that week online. I'm obviously just worried that we're going to get those text messages again being like 'Oh, tomorrow we're closed.' I don't want to be online, but it also feels weird being at school with all this going on." 
Although the possibility of another return to online school is a valid concern, students have hope that regardless of the situation, everything will work out either way. "I think we might go back online at one point, which is a little bit unfortunate," Sydney S. '25 said. "But, as long as it's not for a super long time, I think it will all be okay."
View Comments (1)
About the Contributors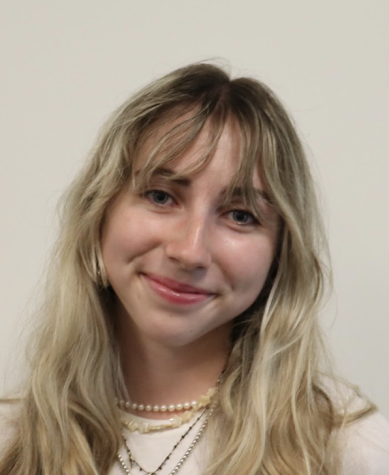 Reed D., Website Designer/Editor
Reed is a sophomore, and this is her third year on Spyglass and her first year as an editor and website designer. Outside of writing for Spyglass, you...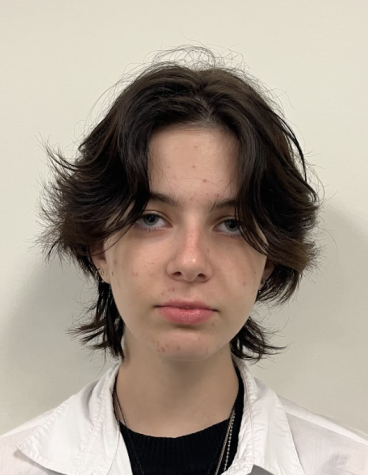 Addie K., Design Team
Addie is a junior, and has been illustrating for Spyglass Design since 8th grade. In their free time they enjoy sewing, painting, and watching campy horror...