Two Referees Barred From Returning to Westridge for Inappropriate Conduct at Volleyball Home Game
After a home varsity volleyball game on Friday, September 10 against Rio Hondo Preparatory School, two California Interscholastic Federation (CIF) volleyball referees were barred from returning to Westridge. Several witnesses confirmed that one referee official used excessive physical contact when interacting with students who were facilitating the game and flirted with a faculty member who was also present. The other referee made transphobic and racist comments towards a Westridge student.The Westridge administration was informed of the incident by a student immediately after the game. The administration reached out to the CIF Southern Section Head Officials Assignor, who is appointed by the CIF to oversee the referees and their training as well as assign referees to games, regarding the incident on Monday of the following week. In conjunction, they decided that one referee will not return for the remainder of the season, and the other referee has been redlined, meaning he is not allowed to return to Westridge's campus. Both referees are required to participate in professional development.
At the volleyball game, a group of Westridge students was gathered at the volleyball scorekeeping table to help facilitate the game. The two officials were located on opposite sides of the gym, with one on the elevated platform and the other by the scorekeeping table. The officials switched places halfway through the game.
The first official made students at the table uncomfortable when he started behaving flirtatiously towards Westridge's Director of Athletics, Coach Melanie Horn. "He touched her hand and it was really weird. Then he also kept insisting on fist-bumping my friend and me," said Logan*, a student at the scorekeeping table. The official was seen interacting with students who were in charge of handling the flags. He was teaching them how to use and hold the flags. Witnesses described how he used excessive physical contact and unnecessary touching.
After the officials switched positions halfway through the game, the second official started talking to the students, which is not uncommon as officials and the scorekeeping table often interact. He said, "Great job, ladies," misgendering Logan, who identifies as male. When Logan corrected the official and explained how he identifies, the official started referring to the table as "people" in a "condescending and rude" tone, said Logan. At the end of the game, the referee said to Logan, "Good job, K-pop."
"It was really just out of left field and not okay, especially because, one, I am Asian, and it was clearly directed towards me, and also I have blue hair," said Logan. "I guess he was trying to be funny but still, [it was] not an okay comment."
"I was shocked because I think that in 2021, especially at Westridge, I assumed this kind of thing wouldn't happen," Logan said.
Logan brought the matter to Coach Horn, who worked with Dr. Zanita Kelly, the Director of Lower and Middle School, to find a way forward. Both Coach Horn and Dr. Kelly described the referees' behavior as "inappropriate."
"We want to honor the students' feeling and discomfort, honor their voice—we tell people to use your voice, to speak up when you feel like you need advocacy or you've tried to advocate for yourself and it wasn't honored and respected, and so I think we need to model that as administrators in this community," Dr. Kelly said.
Spurred by the recent incident, other referees in the CIF Southern Section will also receive additional training, not just the officials in question. Over the summer of 2022, the Southern Section Head Officials Assignor plans to restructure current training for officials to include sensitivity and diversity training. Spyglass reached out to the Head Officials Assignor about the nature of the training, but they declined to comment.
"What I do hope is that they take it seriously so that when they step foot on this campus they understand how to interact with the humans that are here," Dr. Kelly said.
At the following volleyball game, Coach Horn and the student scorekeepers introduced themselves to the officials by name and pronouns, to avoid misgendering. "I think the referees were a little confused because other schools don't really do that," said Logan. "But they overall got it." The students plan to continue to do this for future games.
In an interview with Coach Horn, she said that most people at Westridge are aware that not all students identify as female and use she/her pronouns; however, those outside Westridge, who come onto campus, are not always aware and assume all students identify as female. "I feel like we have a long way to go, and the bigger question is: How do you educate people outside of Westridge to understand what they should anyway, but especially when they come to Westridge, understanding the composition of our community is not all she/her?"
Logan has not experienced this before at Westridge, but for others who may have been in similar situations, he said, "There are people at Westridge that are on your side. I want other people, even at other schools and also people here, to know that if something happens, it's okay to go talk to an adult. Things will get done. Something like this isn't something to be taken lightly."
*This name has been changed to protect the anonymity of the source, in accordance with Spyglass's Anonymous Source editorial policy.
Leave a Comment
About the Contributors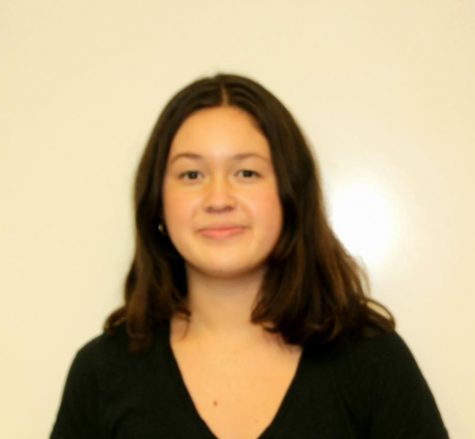 Katie S., Editor in Chief
Katie is a junior, and this is her fourth year on Spyglass and first year as Editor in Chief. In her free time, she loves playing guitar, writing, and...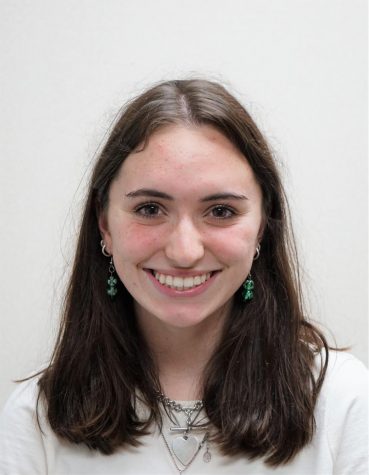 Florence J., Staff Writer
Florence is a freshman in her 1st year on Spyglass. When not writing for Spyglass, she spends time in the ceramics studio, making jewelry, drinking coffee,...