FDA Approves Abortion Pill by Mail While Supreme Court Prepares to Oppose Roe v. Wade
On December 9th, 2021, the Food and Drug Administration approved public access to an abortion pill via mail. The approval comes at a time when the Supreme Court is set to hear a case challenging Roe v. Wade. These events contrast from each other significantly. On one hand, abortion is more accessible for at-home usage, and on the other, the most powerful court of the nation is pushing back against the widespread availability to termination.
FDA approval gives women across the country to access an abortion pill, called Mifepristone, through mail. Abortions can be conducted with the pill, anytime up to 10 weeks of pregnancy. The pill is accessible in all states except those where telemedicine is prohibited. Telemedicine is access to online healthcare, including virtual visits, patient care, and contact with doctors.
Mifepristone is still not accessible to people who live in the 19 states that ban or heavily restrict telemedicine abortions. These states include North Dakota, South Dakota, Nebraska, and Kansas. People who live in the states that ban Mifepristone can visit states that allow the abortion pill to receive the treatment.
Currently, other abortion medications exist, but Mifepristone is the only form to be approved by the FDA for mail-in usage. Another common medication for abortion is Misoprostol, which, according to Planned Parenthood "causes the uterus to contract and empty," whereas "Mifepristone ends pregnancy by blocking the hormones necessary for maintaining a pregnancy."
At-home medications like Mifepristone provide abortion access to women who don't live near clinics or for those who find it safer to undergo treatment in their homes. "Nearly one-fifth of U.S. abortion patients traveled more than 50 miles one-way and the most common reason reported for clinic choice was that it was the closest," the Guttmacher Institute reports. For lower-income individuals, this may raise an issue of access—both financial and geographical.
Opinions on more accessibility to the abortion pill vary. Many professors, doctors, and citizens argue that by allowing Mifepristone, fewer women will resort to unsafe methods of termination. Professor Sharon Cameron at the University of Edinburgh wrote a case study for the US National Library of Health and stated that when an abortion is conducted in a safe manner, it is very safe and effective. When conducted in unsafe, restrictive, and unsanitary circumstances, abortion can be extremely dangerous, causing disability and sometimes death. "Restricting a woman's access to abortion does not prevent abortion but simply leads to more unsafe abortions."
According to the World Health Organization, around 30 women die for every 100,000 unsafe abortions. In third world nations, the number significantly increases to 220 deaths. "Estimates from 2012 indicate that in developing countries alone, 7 million women per year were treated in hospital facilities for complications of unsafe abortion." A study conducted by the Guttmacher Institute concluded that nearly 40% of abortions are done by using medication, and many say that raising awareness and making Mifepristone readily available will only decrease the number of illegal abortions. Now that there are safer ways to terminate, women are less likely to face the ramifications of prohibiting abortions nationwide.
Others say that too much accessibility will increase the risk of health complications that can only be overseen and prevented by going to in-person doctor's appointments. Dr. Tara Sander Lee is the director of the Life Science department at the Charlotte Lozier Institute, a predominantly pro-life research center. "The FDA has surrendered to faulty data and bad science promoted by abortion industry lobbyists and put the health of women and girls at risk…Data confirm[s] that chemical abortion leads to surging rates of emergency room utilization and life-threatening complications, including severe bleeding, infection, and the need for surgery," she said in an interview with Fox News. "Women should absolutely avoid this drug, both for their own health and the health of their baby. Today the FDA failed to stand up to the abortion lobby and failed in its duty to provide oversight and safeguards that protect women and girls."
The approval of Mifepristone comes at a time when pro-life opponents of abortion are seeking ways to overturn Roe v. Wade. The case, decided in 1973, was a historical moment in the United States of America, as the Supreme Court made a 7-2 majority vote granting women access to safe abortions without the U.S. government interfering or constraining a woman's ability to choose whether she wants to terminate her pregnancy or not. This case was monumental for women who lived in conservative states, as the restrictions imposed prior to the case were particularly harsh.
In early December of 2021, the Supreme Court, with a 6-3 conservative majority, seemed ready to ratify Mississippi's attempt to introduce a new law called the Gestational Age Act, which inhibits most women from getting any abortion after 15 weeks of pregnancy. Mississippi's current policy bans abortion after 20 weeks of pregnancy. The new bill deliberately shortens the window of time for possible termination and directly challenges the Roe v. Wade ruling. While the Mississippi ruling has no direct correlation to the abortion pill itself, it is a key case that affects all aspects of access to an abortion. The Supreme Court is still reviewing the case and a ruling is pending. According to Planned Parenthood, an abortion is possible up to 24 weeks or six months, and 15 weeks is a significant drop from six months. More attention was focused on abortion in the court while the American Food and Drug Administration was pending approval of mail-in medication
Many states are proactively placing measures to counteract the usage of the abortion pill. However, these laws cannot inhibit women from seeking services where abortions are legal. The FDA approval of the mail-in usage of Mifepristone comes in an unusual time of conflict, but it provides further accessibility to women who are in need of treatment.
Leave a Comment
About the Writer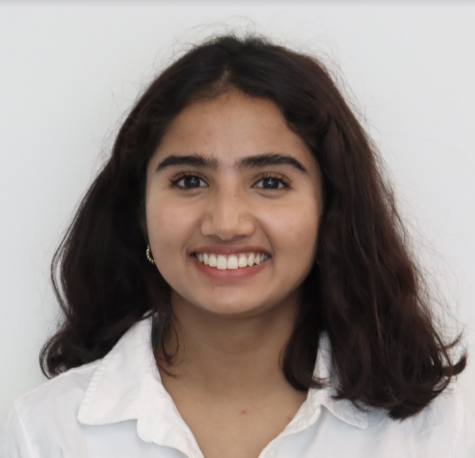 Tanvi C., Editor
Tanvi C. is a sophomore and returns to the staff for a second year. In her free time, you can find her baking, listening to music, or watching Selling...