California's Bill Ignites Discussion Regarding Period Poverty
"
"Like I have a pedestal, I'm gonna use it for things that I want.""
— Assemblymember Cristina Garcia
On February 1, Assemblymember Cristina Garcia introduced AB-367, a bill that would bring California a large step closer to achieving menstrual equity by providing free period products such as pads and tampons to public schools and agencies. The Assembly and Senate have reviewed and passed the bill, and as of now, AB-367 is being enrolled and presented to Governor Newsom. The Governor will then have to make the decision to either sign or reject the bill. 
According to the Downtown Women's Center, there are over 20,000 women experiencing homelessness, which is a 16% increase over the past year, in Los Angeles County. Wherever there is homelessness, there is period poverty. 
Globally, an estimated 500 million menstruators lack adequate menstrual health resources during their periods. This leads to them being unable to attend school or work. 
There are a handful of legislators who are taking initiative to eradicate period poverty in their state, one of them being Assemblymember Cristina Garica, who proclaims herself as the "period princess." AB-367, if implemented, would make menstrual care products accessible to menstruators. "This bill would enact the Menstrual Equity for All Act of 2021, which would require a public school, as provided, maintaining any combination of classes from grades 6 to 12, inclusive, to stock the school's restrooms with an adequate supply of free menstrual products…."
AB-367 will also ensure that free period products are obtainable in all-gender restrooms and in at least one men's restroom at all times. 
California is one of twenty states in the United States that has eliminated the tampon tax, the sales tax placed on period products. Advocates for menstrual equity, the accessibility of period products for all menstruators, believe that the tampon tax treats period products as luxuries, rather than a human right. 
Many tend to associate period poverty strictly with women and adult menstruators. However, not having proper access to period products has an immense impact on young menstruators as well. 
A survey from Harris Poll of 1,000 teenagers in the United States found that 1 in 5 teens have struggled to afford period products or were unable to purchase them at all. Additionally, the poll reveals that 4 in 5 students in the U.S. have either missed class time or know someone who has missed class time due to not having period products to manage their periods. 
Assemblymember Garcia identified period poverty as a prominent problem among teenagers many years ago, and she has been advocating for menstrual equity since 2017. In 2017, Garcia had legislation signed into law that provided period products to low-income schools and underserved communities. Not only has Assemblymember Garcia worked to make period products accessible for those less fortunate, but she has also helped repeal the tampon tax in California. 
Garcia explained that "being taxed for my biology" sparked her passion to introduce her first bill, AB-1531, around six years ago. In an interview with Days for Girls, an international non-profit organization working towards turning periods into pathways, Garcia described her experience introducing a bill to eliminate period poverty. "I wanted to do the bill when I first got here nine years ago, and my team was like, hold up, people are gonna make fun of you – like they don't know you yet," she said. "And so, after a couple years of being here, I was like, I don't care anymore. Like I have a pedestal, I'm gonna use it for things that I want."
However, AB-367 will only require public schools to tackle period poverty by making free products accessible to students. If AB-367 is passed by the Governor, it will not end period poverty in all California schools. Private schools, including Westridge, have complete freedom to choose how they supply menstrual care products to students or if they will at all. 
Other states, aside from California, have also introduced or passed similar bills to AB-367. In Nevada, Governor Steve Sisolak signed AB-224 on June 14, 2021, which will provide access to menstrual care products in certain public schools. In Rhode Island, Governor Dan McKee signed H5083 on August 4, 2021, providing period products in all public schools. 
Nourbese Flint, Executive Director of Black Women for Wellness Action Project, said, "It is egregious that in the 5th largest economy in the world any woman or menstruating person has difficulty accessing safe period products such as pads and tampons. Not being able to afford these products can result in the loss of education, wages, and other opportunities. This is an issue about dignity and equity and we applaud Asm. Christina Garcia for championing period equity."
Leave a Comment
About the Contributor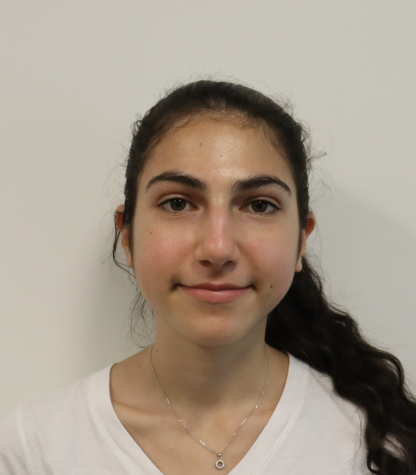 Sophene A., Editor
Sophene is a sophomore staff writer in her fourth year in Spyglass. She enjoys reporting on current ongoings and events. When she's not writing for Spyglass,...