A Question for Each Fall Sports Team As the Season Ramps Up
As the school year begins, athletes once again pick up tennis rackets, tie their shoelaces to run around the Rose Bowl, and grab their golf clubs. Westridge's fall sports teams are without a doubt the strongest group out of all of the sports seasons. Last year, all four teams were represented in CIF playoff competition, and golf and tennis even went as far as to win the Prep League title—the only two teams all year to do so. 
As the fall sports season ramps up, here's a question for every team.
Cross Country: Can Ximena A. '25 fill the shoes of Z Gutierrez?
In 2021, in his senior year, Z Gutierrez '22 dominated cross country as he earned himself a place on the Prep League first-team all-star. Will cross country's core of young talent be able to step up and fill the shoes of Gutierrez? Ximena A. '25 was consistently the team's second best runner last year, frequently setting new personal records. Look for Ximena along with MG N. '25 to continue to improve and place among the top of the team and even league. 
Golf: Expect success, but can the Tigers get even better?
Last year, golf continued their long streak of dominance across the Prep League as they finished undefeated within league competition for the third year in a row. As the Tiger's roster stayed relatively consistent talent wise, the team should look to improve this year. With the addition of freshman Joanna L., and continued excellence and growth from the Wiley sisters, Elizabeth W. '24 and Julia W. '24, Varsity Golf certainly looks like they will continue the pattern of winning—and they might even get better in the process. 
Tennis: Can the defending champions become back-to-back Prep League champions?
Last season, Westridge's Varsity Tennis team found themselves crowned Prep League champion after a close race with Polytechnic School and Mayfield Senior School. Led by seniors Emma T., Eleanor L., and Arden M., the Tigers are poised to continue their winning streak. Additionally, sophomores Cindy C. and Jennifer L. continue to be strong singles players as this year begins. As long as they continue their strong play, they can maintain their title.
Volleyball: Upperclassmen continue to shine, but can the underclassmen fill the team's holes?
Grace N. '23 and Jade I. '24 were standout players last year, and their reign over the court has continued this year. Volleyball's two offensive powerhouses remain in Grace and Jade, but the team lost six senior Varsity players last year including their highly-skilled libero Natalia Logg '22. As the team looks to fill the holes departing Varsity players left, sophomores and freshmen have stepped up.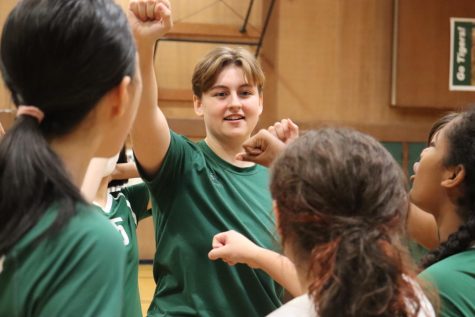 Returning Varsity setter Jordan B. '25 continues to shine while fellow sophomores Willow N. and Lily J. become stronger offensive players. This year's freshman players, Lucia F.-R. and Isabel D., are strong additions. The Prep League's 3rd place spot—a CIF playoff qualifier—looks all open as of now, and Westridge seems like the perfect team to swoop in and take the win.
In a season with an abundance of talent, success is practically guaranteed for the Tigers. Will it be another fantastic season for golf—will volleyball surprise the Prep League—or maybe even both? For now, fans will just have to wait and see. 
Leave a Comment
About the Contributor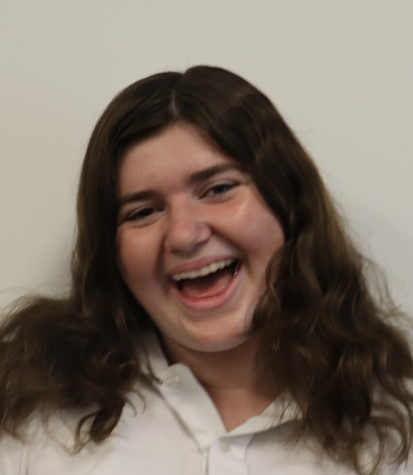 Ella B., Editor
Ella is in her fourth year writing for Spyglass, first year as an editor, and her second year developing Spyglass' social media presence. When she is not...