Spring Sports Round-Up: Track Steals the Show, Lacrosse Shows Improvement
On Monday, May 22, Upper School parents and athletes gathered inside the Performing Arts Center (PAC) to celebrate the accomplishments of the 2023 spring sports season. As iterated by Coach Horn at the recognition, each of the Tigers' four spring sports teams had its shining moment, whether it be Sarah L. '25's dominating lacrosse season or the track and field team's impressive placing in the Prep League.
Here is a rundown of all four teams' seasons. 
Lacrosse: Coached by Human Development Coordinator and former college lacrosse player Emily Mukai, the Tigers lacrosse team captured five wins this season, including two against La Cañada High School (11-2, 4-3), who the Tigers lost to twice last season. While their win percentage remained the same at 31%, their victories against La Cañada and their strong play this season show the Tigers' significant improvement. Stars for the team include Spyglass sophomore writers Sarah L. '25, who earned a 1st Team All-League distinction, and Ariana E. '25, who earned a 2nd Team All-League distinction. Additionally, the 2nd Team All-League roster includes Maya C. '24. As Mukai continues to expand Westridge's lacrosse program, Westridge has many more years of winning to come.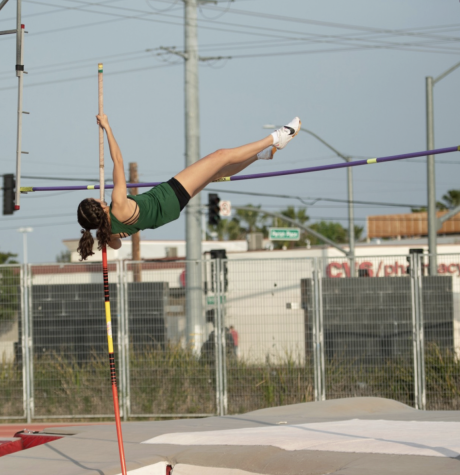 Track & Field: This year, Westridge's track and field team placed 2nd in the league, 1st at a Prep League Cluster meet, and sent several athletes to California Interscholastic Federation (CIF) competition. Without a doubt, this was Westridge's strongest spring sport and one of the strongest teams this year. With the addition of pole vaulting, the Westridge team picked up 30 points alone for the overall meet score, as Tiger athletes claimed the top five spots. Westridge had success in other events including the 4×400, where the Tigers placed 3rd, and High Jump, where Avery B. '24 and Sage K. '26 tied for second place in their final meet, Westridge earned 106 points, 30 points behind the 1st place Mayfield (136), and 30 points ahead of 3rd place Chadwick (76).
Swim: In this unusually rainy spring, many of the swim team's meets occurred in the midst of a downpour. But the weather did not deter the Tigers from success. Out of six league meets this season, Westridge won half of them. Stars for the Tigers include team MVP Aliena S. '25 and freshman butterfly specialist Devanie A. '26. At Prep League finals, the team placed fifth out of seven teams, where Aliena S. placed 5th in the 50 Yard Freestyle and 4th in the 100 Yard Breastroke. While Aliena qualified to race at CIF competition, she did not attend the meet. Additionally, freshman water polo players such as Skye I., Josie W., and Irene A. joined swim and were valuable assets to the team. With these freshman swimmers having three years left to improve, they will certainly make an even stronger impact on Westridge's team soon. 
Softball: Similar to the swim team, rainy days disrupted much of softball's season. However, unlike the swimmers who could still compete in the rain, the wet season forced softball to reschedule several games. Because of the rain postponements, the Tigers had to play several games a week for the last few weeks of their season. The team played 17 games this season, 12 of which were league games, and won two of them (Pasadena HS 23-12, Glendale HS 17-10). The Tigers won none of their league games but came close against Polytechnic School in their second game (15-10). But a bright side to Westridge's softball program is the Middle School team. The 7th and 8th graders captured the Middle School Independent League title this season after going 5-1. If the talent from the Middle School carries over to the Tigers' Upper School team in the coming years, the Tigers should be in good shape.
And that's a wrap on Westridge athletics for the 2022–23 school year. Moving into the next year, the Tigers can look to further bolster their blossoming young teams, potentially bringing home more Prep League championships. Onto fall sports!
Leave a Comment
About the Contributor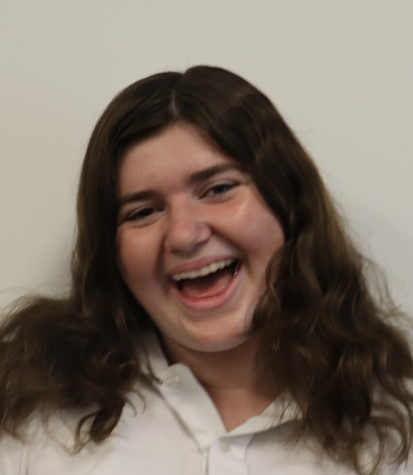 Ella B., Editor
Ella is in her fourth year writing for Spyglass, first year as an editor, and her second year developing Spyglass' social media presence. When she is not...