Is Financial Accessibility Enough to Make Discovery Week Equitable?
This year, Westridge students participated in Discovery Week, a mandatory week of experiential learning prior to Spring Break. Seniors jetted off to international destinations, juniors went on domestic trips, and sophomores and freshmen stayed in the Los Angeles area for local excursions. Discovery Week, previously known as Interim, has faced criticism in the past for being inequitable. The trips came to a halt during the pandemic, and the program has since been reevaluated and redesigned in an effort to make the trips more meaningful and financially accessible. 
Choices for students were scaled according to seniority, and costs were streamlined across the international, domestic, and local trips. All international trips cost $3,000, domestic trips cost $2,000, and local trips cost $500.
"Being able to have parents and families contribute what they can is essential to be able to run [Discovery Week]," Dean of Upper School Student Activities Brittany Coker said. Families cover the bulk of the financial costs, but Westridge has taken steps to make them more financially equitable.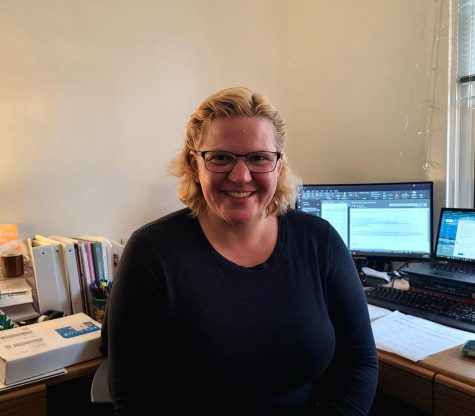 Before the pandemic, financial assistance was only offered for trips over $1,000 and only available to students already on financial aid for tuition. This year, in an effort to make the trips more accessible, financial aid was available for all trips and all students, and every family received the amount of aid that they requested. "That makes [Discovery Week] obviously a pretty expensive endeavor, but it's one that we're willing to do because it's such a wonderful experience for the kids," Director of Upper School Gary Baldwin said.
Some students wouldn't have been able to go on their respective trips if not for financial assistance. "My parents said that if I didn't get financial aid, I wasn't going…with financial aid, it was good. Without financial aid, it wasn't possible," said Sarah H., a junior who went to Zion and Bryce Canyon for Discovery Week.
Despite the newly increased financial accessibility, the cost of Discovery Week trips can still put families in stressful financial situations. This begs the question: Is accessibility, in the form of financial aid, enough to ensure an equitable Discovery Week program? 
Sadie*, a senior who went on an international trip, said, "I'm privileged enough to be able to afford [the trip] and be able to pay for it. I just know that like, three grand is still a lot of money. It's a lot of money." 
"I think that because I have the ability for my parents to be able to cover it…we wanted to leave like financial aid and the ability to have financial aid for people who, you know, need it…But it definitely caused some stress," she added.
"I would like everything to be effortless for every person, but we can't make that happen," Mr. Baldwin said. "And so, you know, if you ask me—do you want some families to go, 'Oh, gosh, you know, we managed to get this done, but it felt pretty stressful.' But what you get in exchange for that is some families, who would never have been able to pay for it, are able to send their kid on maybe a life-changing experience. I go, 'Okay, that's a tradeoff that we're willing to live with.'"
While families were able to afford the trips, there was still the sense that more could be done. When asked to identify their own level of need, families can sometimes underestimate or undervalue the amount of financial assistance they might actually need.
"There's kind of this guilt with families that can't pay as much… My family pays what we can pay, but then, like my mom just feels bad that we can't pay more. So then she doesn't want to keep asking for more aid. So like, even if it was a little bit of a stretch [for Discovery Week], she just paid it," said Agatha C. '23, who went to Costa Rica for Discovery Week.
Besides the upfront cost of the trips themselves, additional expenses and incidentals can pose an extra hurdle for some families. These costs include recommended vaccinations for international trips and specific gear including hiking or general travel equipment.
"I think with a lot of the trips, there were a lot of side costs that they didn't talk about…and I feel like that was actually what really made the whole trip a lot more of an expense," said Abby L., a senior who went to Costa Rica for Discovery Week.
Mrs. Jessica Bronson, a mother of a senior who went on the Cambodia trip, explained that if they had decided to get all the vaccines recommended by the CDC for travel to Cambodia, the cost of those vaccines would have surpassed $2000. "All of those things really start to add up. And I think for some families it can be really stressful."
Mrs. Bronson added that it would be helpful to know about the total costs of trips, including additional expenses, at the beginning of the school year to leave time for budgeting.
Moving forward, the administration hopes to have a standard rotation of domestic and international trips. That way, Westridge families will have a better idea of what to expect for trips, including their costs and itineraries. "That'll make all of that a little bit easier to where we can communicate [trip information] out the spring of the prior year. So people have almost a year [to prepare]," Ms. Coker said.
Although trips are more accessible than in previous years with the help of financial aid, some senior and junior students wish that local trips were an option rather than being required to go on domestic or international trips. In the past, all types of trips were available for all Upper School students, but this year's Discovery Week made international, domestic, and local trips specific to certain grades in an effort to further equity. The trips are also a graduation requirement for students.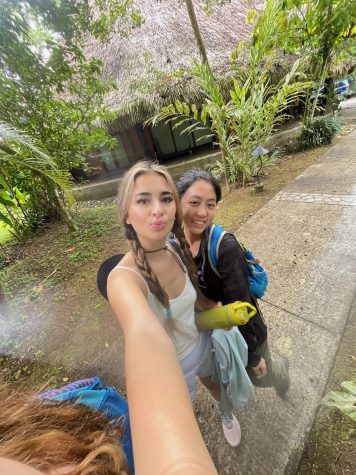 "Given that [the trip] was so expensive, and there were lots of outside costs—like gear, and the few meals that were not covered—I think I would have appreciated if the trip were optional —or if not, accounted for costs like clothing and gear for people who need financial aid," Sadie said.
Abby would have preferred the option to go on a domestic trip instead. "Although we were able to get financial aid, you were forced to still have to pay a lot just to have to go out of the country," she said.
While expensive trips in Discovery Week can put families in stressful financial situations, they also allow students to experience once-in-a-lifetime opportunities to travel and explore new places.
"If I could figure out a way to take that [financial] strain off of those families, I would absolutely do it. But I think that it's also, you know, a better experience, even for the kid of the family that found it difficult to pay, if everybody is able to go," Mr. Baldwin said.
"There's a lot of planning and thought that goes in," said Laura Hatchman, an Upper School Science faculty member who helped plan the Costa Rica trip. "And it's all worth it, you know, especially when you're finally there and the students are enjoying themselves and everybody's safe and having a great time."
"I'm glad that I get to go and it's gonna be a great opportunity," Sadie said. "I'm really excited that Westridge offers these trips because I think a lot of schools don't…I do think that this was a much better executed and more equitable Discovery Week than in years past and I am really grateful for that."
*This name has been changed to protect the anonymity of the source, in accordance with Spyglass's Anonymous Source editorial policy.
View Comments (1)
About the Contributors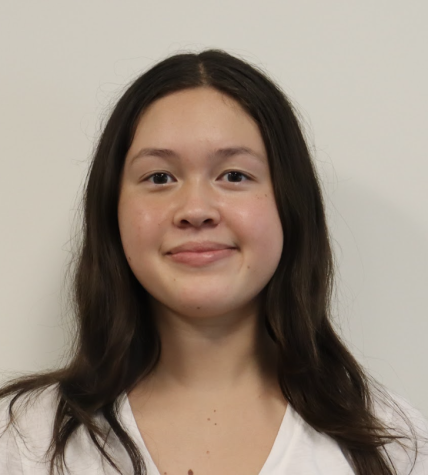 Katie S., Editor
Katie is a senior, and this is her fifth year on Spyglass and third year as an Editor. In her free time, she loves playing guitar, writing, and doing calligraphy.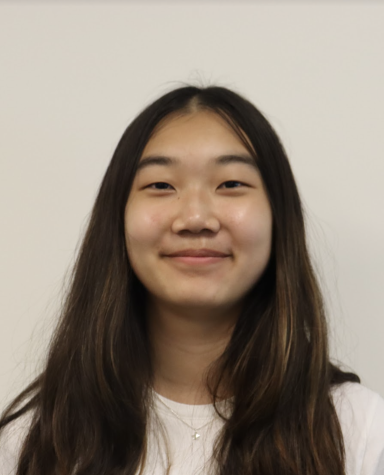 Gia S., Copy Editor/Staff Writer
Gia is a sophomore, and this is her second year as a Spyglass staff writer. She enjoys drawing, trying to bake new recipes, and learning fun facts.