"This Has to Be Accessible for Everyone": A Reimagined and More Equitable Discovery Week
Each year at Westridge, the week before spring break is devoted to experiential learning that may include travel within Los Angeles, the United States, or abroad. Previously called "Interim" for Upper School and "Experiential Week" for Middle School, this year will be Westridge's first Discovery Week to span grades four to twelve. 
Prior to the COVID-19 pandemic, Westridge ran Interim, during which students from grades nine to twelve would have the opportunity to apply for local or overnight trips. While priority was given to juniors and seniors for international and domestic overnight trips, a handful of underclassmen would manage to make their way onto overnight trips. However, Westridge administration believed that interim was inequitable, as overnight trips were inaccessible to students and families who struggled to pay for some trips offered. Overnight trips ranged from $400 to $900, and financial aid was only offered to students participating in trips over $1000. Participating in community service was also offered as a free alternative during interim. 
Ms. Brittany Coker, Dean of Upper School Student Activities, explained, "It became something where families that could afford to go on the more expensive trips… got to go on more than one [trip], and other [students] were doing there was one free option, which was service…So this felt really inequitable. And there were some kids who never got to go on an overnight trip." 
When no overnight trips were offered during 2020 as a result of the coronavirus pandemic, the administration took the opportunity to reimagine Interim. "We just had an extra week of spring break that week because we're trying to scramble and figure out what we're doing with the school," said Ms. Coker. She explained, "[The administration] thought this was a great time to reimagine interim."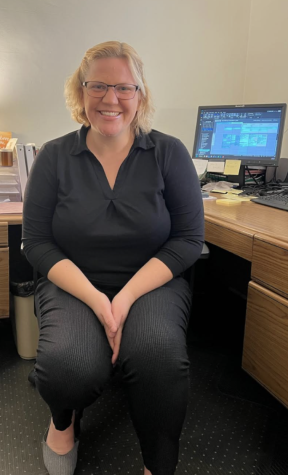 The following year, a program called Tiger Week was held in lieu of Discovery Week. During Tiger Week, all students participated in several days of virtual workshops. A Tiger Week Program was also held last year in the spring of 2022 where local or on-campus Tiger Week workshops were available for students; Westridge covered all costs. With no more travel restrictions due to the coronavirus pandemic, a school-wide Discovery Week will be held this year where students engage in experiential learning based on grade level.
Offerings for ninth and tenth graders will include options in and around Los Angeles and aim to answer the question "Who are you and where do you come from?" The purpose of the trips for 11th graders is to answer the question "Who is America?" and trips for 12th graders will aim to answer the question, "What does it mean to be a citizen of the world?" 11th graders have the option of attending one of the three trips offered which include traveling to Zion and Bryce Canyon National Parks, Washington D.C and Williamsburg., or New York. 12th graders will be traveling to Baja, Costa Rica, Guatemala, or Cambodia. 
For this year's Discovery Week, the trip price for all local experiences, regardless of the trip, is $500 for families.  
Ms. Coker explained that despite hopes and intentions, moving forward, Westridge will no longer be able to fully subsidize Discovery Week. "Unfortunately, due to the board realizing that our faculty needed to have a salary increase, and with the cost of inflation, that money went away. So we had to go back to a model of having families pay a little for interim. That said, we were able to subsidize [the payment] a bit this year," said Ms. Coker. 
To ensure that this year's Discovery Week is accessible to all students and families, the administration has offered financial aid for all trips, regardless of whether the student receives financial aid to attend Westridge. 
"It should be that all families are comfortable paying what they're paying…This has to be accessible for everyone. It can't be that students that can't afford a trip, you know, just miss out—so we are trying to make sure that this is more feasible for all families this year," stated Ms. Coker. 
Ms. Coker noted how the various trips offered for this year's Discovery Week are a result of the time and work put in by teachers. "The teachers have put together all of these trips, and they have done a phenomenal job with it…The teachers have been so hardworking and creative to come up with really interesting things to do. I'm looking forward to seeing how the students engage and the takeaways that they have from this week," commented Ms. Coker.  
Leave a Comment
About the Contributor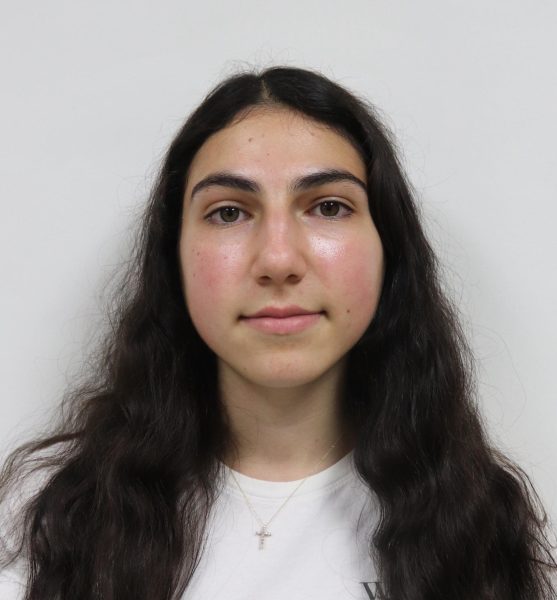 Sophene A., Managing Editor
Sophene is a junior and in her fifth year writing for Spyglass. She serves as the Managing Editor of Spyglass this year. In her free time, she enjoys baking,...