My Go-To Commons Combos That You Need to Try
Despite all of the food struggles inflicted by the pandemic, the Commons still remains a safe haven for many students and faculty. Although we recently lost the ability to customize salads and sandwiches (again), I still eat at the Commons every day. Throughout all the changes, the occasionally served chicken katsu or nutella sticks are constants I look forward to during breaks. But, if you're looking to mix things up, I also have combinations of foods (both basic and unusual) that I have grown fond of. Here are my Commons combo foods that you need to try now: 
Croissant and Breakfast Bowl
After eating a breakfast burrito seventeen school days in a row, my body finally had enough. I decided to switch it up with an egg breakfast bowl alongside a croissant. This option is perfect for when you want a balanced meal, but woke up as too much of a zombie to make your own breakfast.  The rich, soft texture of the croissant combined with the warm, cheesy eggs makes for a delicious meal. The trick is to not make a croissant sandwich but to rather rip off small pieces of the croissant and mix them into the bowl. 
Rating: 9/10
Final thought: This croissant-egg-bacon-cheese-potato combo has swept me off my feet and made eggs taste good again. 
Brie and Ham Sandwich 
Losing the ability to customize sandwiches has been hard on me, but after time, I have sucked it up and accepted it. Before that though, I ordered a brie and ham sandwich almost every day. The creamy brie and salty ham made for a perfect lunch duo. On occasion, I have spotted a brie and ham sandwich in the Commons' fridge. If you ever see one, grab it. Thank me later. 
Rating: 10/10
Final thought: Reminds me of when I could get this bad boy every day. I would wait in line 20 minutes every day if it meant I could have this again. 
Pudding and Fries
I might catch a lot of heat for this combination, but it will make sense once you try it. The crispy, salty fries dipped in the sweet chocolate is off putting at first, but gets better with the next bite. I like to think of it as the popular fry and milkshake combo – commons edition. At first, I felt a tad embarrassed to eat this around my friends, but now I have embraced it. No need to be ashamed of eating delicious food. 
Rating: 7.5/10
Final thought: This is going to be the hot new food combo after everyone reads this article. You saw it here first. 
Chocolate Muffin and Milk
While unfortunately I cut down on the amount of chocolate muffins I consumed in 7th grade, I still enjoy the occasional muffin once or twice a month. But through my 7th grade muffin addiction I discovered how delicious milk and a muffin are. It's simple and you can't go wrong with it. The dark chocolate offset by the cool milk makes for a good mid-morning snack—if you can buy a muffin before they sell out.
Rating: 9.5/10
Final thought: Maybe if more of my teachers ate this for breakfast, they would be happier and assign less homework. 
Whether you get weird stares as you dip your fry in chocolate pudding or get asked why you've bought your tenth chocolate muffin and glass of milk in the past four days, I hope these food combinations provide you a source of comfort, just like they have for me. Happy eating, tigers.
Leave a Comment
About the Contributor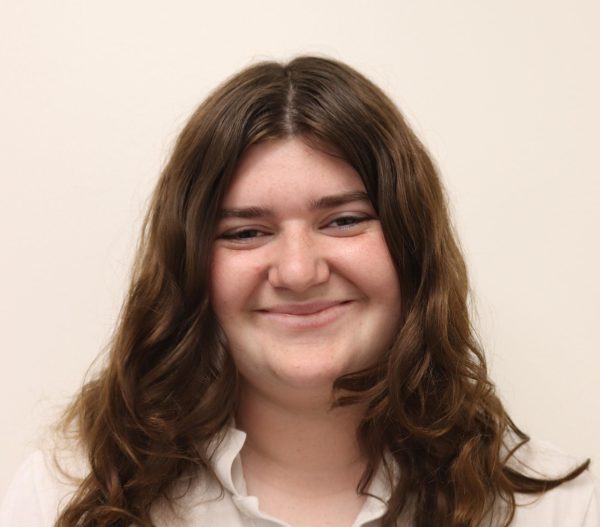 Ella B., Editor, Social Media Manager
Ella is in her fifth year writing for Spyglass, her second year as an editor, and her third year managing Spyglass' social media. When she is not writing...