The Commons Prioritizes Faster Service Over Personal Orders
Picture this: it's a typical Thursday on Westridge campus. You and other hungry students rush out of class hoping for a tasty meal and conversations with friends–only to be faced with a line of people stretching outside the Commons. Silently, you curse your math teacher for keeping your class late. You'll have to wait for what feels like an eternity to get food. As if this moment couldn't get any worse, you have a meeting with a teacher in 10 minutes, but some middle schooler in front of you rattles off a custom salad order longer than the failed history paper outline that's causing you to meet said teacher. Sound familiar?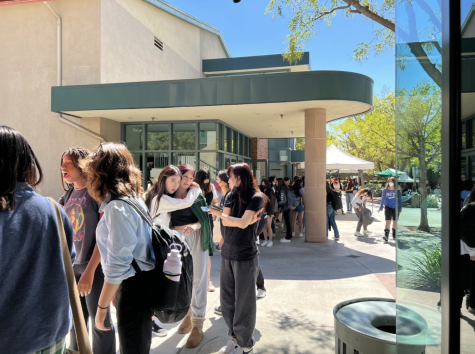 In an effort to expedite the lunch service, on Thursday, October 20, the Commons announced in an email that it would no longer offer the option to customize sandwiches and salads in order to "ensure that all of the students receive their lunches in a timely manner."
This removal of customizations is a response to the long lunch lines that routinely formed outside of the Commons. The long wait has forced many students with lunch meetings to either get food at the very end of their lunchtime or skip the meal altogether. 
Worrell affirmed that removing customizations has "made an impact. And if there was a problem, this has definitely helped solve that problem. But at the same time, there's a separate kind of problem that has now been created—and that is making sure everyone can get what they want."
The return to offering pre-made meals was especially unexpected considering the Commons only started reimplementing customizations since the start of the 2022-2023 school year. In comparison to pre-Covid times, the Commons is understaffed due to the growing student population at Westridge. The larger enrollment of recent years has contributed to an increase in overall purchases. However, Worrell predicted that the Commons will slowly return to normalcy with the passage of time. He added, "I do not feel like this is a permanent change—I feel like this is a necessary change at the moment."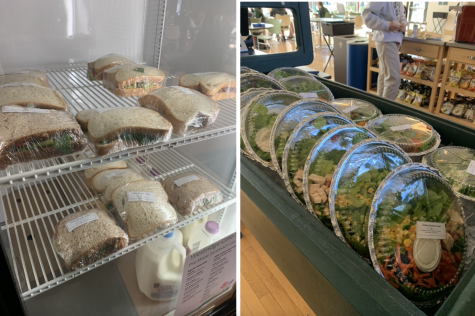 Although disappointed about the loss of customized sandwiches and salads, most students and faculty seem to understand why the changes were made. "It makes sense why [the Commons] got rid of it, but it's kind of sad that they did. I prefer the shorter line though," said Zoe T. '26.
Additionally, the kitchen staff prepares the most popular sandwiches and salads before lunch time, so the items offered are not too different from what most Commons diners ordered before the change. Elena R. '23 stated, "There's still sandwiches and salads that I like, even if they're not completely customized to my needs."
James Evans, Director of Teaching and Learning, agreed. He said, "In the past I customized [my salads] along the lines of what they were making anyway. I also came [to Westridge] in the post pandemic year when things were pre-packaged already, so it hasn't made a big difference to my life. The lines have started to move quicker I think, so I'm okay with it, I think it makes sense though it can be a shame that we've lost idiosyncratic salad-making."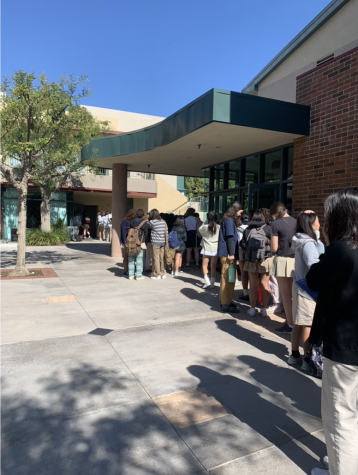 Along with the return to pre-made meals, the Commons has implemented new policies to reduce overcrowding inside the Commons and shorten the time students are waiting in line. There is now a single line to get into the Commons instead of one line for hot meals and one for sandwiches and salads. Additionally, Upper School students are no longer able to purchase from the Commons between 11:15 PM and 12:00 PM, during Lower School lunch time. 
However, the one line system can be overtaxed when all students opt for the hot lunch. With multiple lines, students who want a pre-made meal can quickly grab it and avoid the longer line, while students who want a hot lunch can wait. Now, students who want a sandwich, salad, or other premade dish must wait in a long line with other diners who want the hot lunch. This is particularly apparent when the Commons serves students' favorites, such as spaghetti and meatballs or the fiesta bar. 
"I don't have time to wait in line, and it gets really hot waiting in the Commons line because it's super sunny most days. I liked the system that we had before where we could skip the hot lunch line if we were getting a sandwich or a salad," said Stephanie C. '25.
As the Commons continues to respond to new challenges, Worrell is receptive to comments and suggestions. "I encourage conversation all the time. I'm so open to anybody talking to me face to face, sending me an email about their concerns," said Worrell. I encourage students to speak up because a lot of students have great ideas. A lot of students see things differently than I do."
For additional reading on recent Commons changes, click here.
View Comments(1)
About the Contributor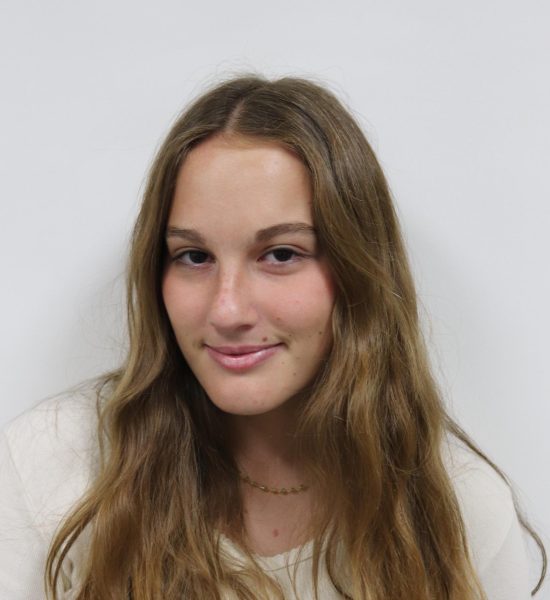 Sarah L., Staff Writer
Sarah is a junior and in her third year as a Spyglass staff writer. When not writing for Spyglass, she enjoys playing soccer and lacrosse, listening to...