Westridge Goes Test-Blind. What Does This Mean for Diversity, Equity, and Inclusion?
At the start of the 2020-2021 school year, Westridge announced that they would no longer require the Independent School Entrance Exam (ISEE) for admission to the school. Instead, the ISEE was made an optional component of an application. This year, Westridge removed the ISEE from the admissions process completely, rendering the standardized test obsolete.
Westridge is not the only institution that has recently shifted away from standardized testing. Other local independent schools, including Polytechnic School, Mayfield Senior School, and Flintridge Preparatory School, have changed their testing policies in the past year, adopting a test-optional or test-blind approach instead. These test-blind and test-optional policies reflect those of many universities—namely, the University of California schools (UCs).
The UC system, along with hundreds of other universities across the United States, first changed the SAT and ACT admission requirements for freshmen entering in the fall of 2021. Limited SAT and ACT testing site availability due to COVID-19 created an access barrier for many students. The same issues regarding access prevented many students from taking the ISEE. 
In addition to the COVID-related constraints of administering tests, the main reason behind test-blind and test-optional policies is to increase accessibility.
Although preparation courses and tutoring for the ISEE are not officially required, it seems that they have become an unspoken expectation within communities of prestigious private schools.
Students who attend private preparatory schools have a curriculum that focuses on topics commonly presented on the ISEE, which disadvantages students applying from public schools that may not prepare students for the test in the same way. "[Private preparatory schools] would be doing some work in those classes in anticipation of kids taking a standardized test. I'm not saying they teach to the test at all, but the kind of work they do… they know a lot of their kids are going to want to apply to schools like this, so these classes is what would be able to normalize that test, whereas a student who's going to a public school might not have that kind built in part of the program. So if you're paying for a school like Chandler, you might do better on a test like the ISEE than you would if you went to one of the schools in Pasadena," said Ms. Valerie Brownsmith, 7th Grade Computer Science teacher and Admissions Committee member.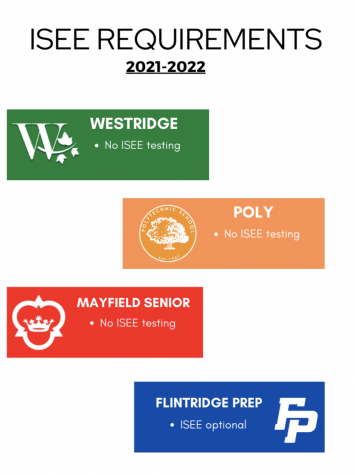 Reflecting on her experience preparing for the ISEE, Miranda Felsmann '25 said, "I didn't receive 3rd party preparation help or tutoring for the ISEE, but I did get a book on the ISEE and ran through the material there with some help from my parents." She added, "[Preparing for the ISEE] wasn't a great experience. It was quite frustrating most of the time, and—coming from a school where academic excellence was not put front-and-center—I often felt like I was behind or lacked prerequisite knowledge to grasp concepts from the [ISEE preparation] book." 
Researchers John J. Mcardle from the University of Southern California and Ezekiel J. Dixon-Roman from the University of Pennsylvania found that students from wealthier families tend to perform better on standardized tests than their peers from lower income families in their 2013 paper, "Race, Poverty and SAT Scores". Families who cannot afford months of tutoring in preparation for the ISEE and the fees of taking the test itself might feel daunted by an application which requires it, especially when knowing others have a significant advantage. 
When discussing the decision to remove the ISEE from Westridge's application process, Ms. Sha'Trece Slaughter,  Assistant Director of Admission, explained, "We're thinking about, 'Okay, we're in the midst of a pandemic, people are losing their jobs, people aren't necessarily wanting to pay for schools. How do we make it so that the family that's still interested in coming to an independent school isn't deterred or scared away by not only prepping for a test, but paying for an entrance exam test?'"
She continued, "I think to a certain extent it was a little bit of a morality piece, too. How can we, in the midst of all of this kind of devastation, ask for families to pay for something on top of something else? I think that was something else that we were thinking about, too."
Westridge hopes that by eliminating the ISEE from the admission process, more families from socioeconomically diverse backgrounds will be encouraged to apply without the pressure to pay for months of test-prep tutoring and the expenses of the test itself. "It always felt like even just from the beginning, pre-COVID, that this was the beginning of a status break in who can do independent schools," Margaret Shoemaker, Director of Admission, said. "[It's about] who's got the time and energy to pay for tutors and go to tutoring and all that kind of stuff and who doesn't. And then once you do that, the families who don't have access to all that don't jump back in because they know all these other people are getting more resources and have more preparation."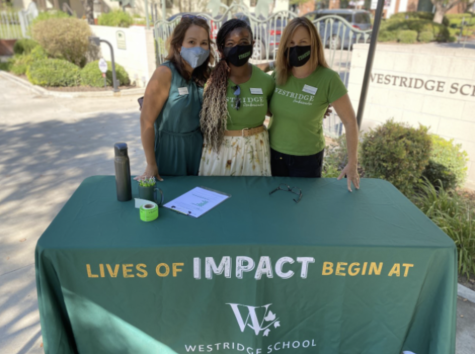 The application now includes the addition of a self-reflective component called the "Character Skills Assessment," which offers an opportunity for applicants to reflect on their own learning. "It wasn't so much, 'I think I'm great. I think I'm bad,' but it was looking at your social skills and looking at your academics and your academic passions and things like that, and kids had to be really self reflective on what kind of a learner they were," said Ms. Brownsmith. 
The addition of the "Character Skills Assessment" looks at the student as a whole, as opposed to being defined by a single number or standardized test score. "Once you start looking at [applicants] as a really dynamic human, it's frustrating—not how much weight is put on one number—but just how much it stands out," Ms. Brownsmith said. "I do think that there's a certain freedom that comes without using [ISEE scores], and it gives kids the capacity to grow and change and not be a number on paper."
In addition, Westridge is continuing to broaden the scope of applicants through increasing outreach efforts, as well as placing greater emphasis on word-of-mouth marketing. "The intention with our outreach is to make sure that we're going into places that have diverse students who we could recruit," Mr. Ian Tatum, Director of Equity, said. 
In addition, Ms. Brownsmith said, "we get to see students who wouldn't have known about Westridge ahead of time but are really a huge benefit to our school, and we hope that we're a benefit to them."
Although many people are pleased with the UC's decision to become test-blind, others have concerns. Opponents of the test-blind policy believe that removing standardized testing creates greater inequalities in terms of grade inflation, and only increases the number of applicants rather than increasing the diversity of the school. 
However, in an official statement, the UCs explained their decision to remove standardized testing requirements completely. "The changes are aimed at making available a properly designed and administered test that adds value to the admissions decision process and improves educational quality and equity in California." 
Since these changes to applications were implemented only last year, it's too early to tell whether altering the application process has had an impact on diversifying the student body at Westridge, but in the coming years, there is a hope that it will positively impact diversity. Mr. James Evans, Director of Teaching & Learning, said, "I think that [recent changes to the admissions process will] enrich Westridge because it means we're not drawing from the same schools—I don't mean to say that it's been bad in the past, but I think it's a real chance to be more reflective of Pasadena, Los Angeles, the area." 
View Comments (11)
About the Contributor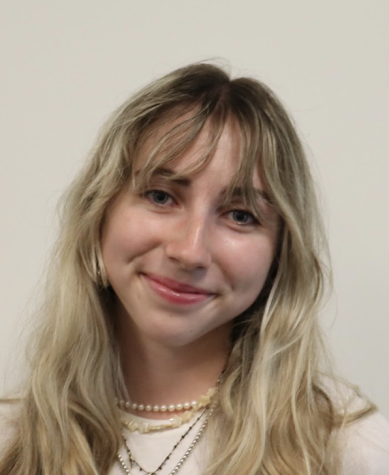 Reed D., Website Designer/Editor
Reed is a sophomore, and this is her third year on Spyglass and her first year as an editor and website designer. Outside of writing for Spyglass, you...