The UC's Just Announced Their Test-Blind Policy, Causing Some to Rethink the Application Process
"I'm mad," expressed Charlotte Z. '22, shocked by the University of California Regents's announcement on May 21, 2020 to move to a test-optional policy within the next two years. Like thousands of students across the country, Charlotte spent the past summer taking a 10-week SAT prep class that met for four hours per day, Monday through Friday. "I'm mad, but I understand and get why they would make this decision."
Over 1,000 colleges, including Harvard University and the University of Southern California, have announced a test-optional policy for the applicants from the class of 2021 and 2022, due to COVID-19 restrictions for standardized testing. In May, the University of California Regents, a governing board of the nine UC universities, announced that they would be shifting to test-optional for the classes of 2021 and 2022. Three UC schools—Irvine, Berkeley, and Santa Cruz—announced that they would be going test-blind until future notice immediately after the decision, while the remaining 6 UC schools—Merced, Los Angeles, Santa Barbara, Riverside, Davis, and San Diego—would remain test-optional for the next two years. Now, as of October 2020, Los Angeles, San Diego, and Davis are the only three schools that are test-optional, with the rest now being test-blind.
The same day, the UC Regents additionally came out with a 4-year systematic plan for how the UC schools would factor in standardized testing. The UC's would have a test-optional policy for the next two years (classes of 2021 and 2022) and then transition to becoming test-blind for the classes of 2023 and 2024. They hoped to remove the testing policy by 2025, either adapting and creating their own standardized testing or factoring out SAT/ACT scores in students' applications completely. The UC Regents also announced that they would not be taking any SAT Essay/ACT Writing Tests scores into consideration, starting with the class of 2021.
Although a big part of the new announcement was due to COVID-19 and its impacts, another reason why the UC's shifted to test-optional was because of a lawsuit arguing that the use of standardized testing was inequitable for students with disabilities and/or living in lower-income households.
The case's plaintiffs, who filed the lawsuit in December 2019, were composed of multiple students and nonprofit organizations, including the "Community Coalition, Dolores Huerta Foundation, College Seekers, Chinese for Affirmative Action, College Access and Little Manila Rising," according to the LA Times. 
The 2025 announcement was due to the advantages and disadvantages that students of different socio-economic backgrounds had. The Assembly of Academic Senate stated that "The Assembly was persuaded by the analyses conducted by members of the [Standardized Testing Task Force] which demonstrated, perhaps counter-intuitively, that UC's use of standardized test scores within their local context protects the admission eligibility of the very populations about whom there is concern, and ensures that under-represented, low-income, historically minoritized, and other similar populations are eligible for admission at UC."
The UC Office of the president came out with an official statement as well. "The University's response to the pandemic has provided an opportunity in the coming years for UC to pause and analyze additional, real-time data on the impacts of test-optional and test-blind admissions. The suspension allows UC to address concerns about equitable treatment for all students regardless of whether they submit a standardized test score. The Regents' vote also acknowledges the likely ongoing impacts of the COVID-19 pandemic on students, families, and schools."
With the UC's announcing new changes in their system for standardized testing, some students were upset. "The new UC change is frustrating. I didn't waste my summer because I could use my scores if testing centers open up nearby again, but I had many freshmen and sophomores in my SAT prep class who have spent so much time, money, and effort preparing for the SAT over the summer, either through a course or by self-studying. They should have least pushed back the policy for the classes of 2025 and 2026, who haven't even started prepping for the SAT," reflected Charlotte.
Others were nervous. "I'm honestly super worried because nobody's giving answers, and I'm not sure what I should be doing to prepare. Tests have been hyped up to be such a big part of college applications, so I'm scared about the uncertainty for how testing is going to occur next year," said Riya D. '22, who plans on applying to colleges, including some UC schools, next fall.
For some seniors, however, the sudden test-blind ruling in some schools is beneficial. "I think the test-blind policy is the best option with the given situation. Many students have been unable to take the SAT/ACT since many testing centers have been closed down due to the pandemic, so only those who were able to take the test prior to the closing of the test centers were able to submit their scores to colleges. While many colleges mention that not submitting your scores will not affect you negatively, those with scores will definitely have the upper hand. By going test-blind, it makes the college application process a more even playing field," said Bayley D. '21.
"
By going test blind, it makes the college application process a more even playing field."
— Bayley D.
Caris L. '21 agreed. "I trust the UC's will make the same decision they would have made in the past, despite test scores." She plans on applying to UC schools this year.
"I don't really know much about the lawsuit, but I think that phasing out the test is better because some students have more access to resources that will increase their scores, such as SAT/ACT prep classes, compared to other students. Not having these standardized tests will equalize the playing field amongst all students," said Hailey L. '21, who also plans on applying to UC schools this year. "I think this year especially, it is most applicable for the UC system to either go test-optional or test blind because it's hard to access testing with COVID. For me, since I wasn't able to take the SAT this year, it doesn't put so much pressure on me to try to go out of my way to take a test to send to schools."
Although some students were distraught by the announcement and court case, others were pleasantly surprised. "I think there are some real benefits to switching to a test blind application process. The problem with the test is that it isn't measuring your potential. It's measuring your ability to take a test and afford the specialized tutors," said Briar B. '23. "[The test-blind policy] will affect me because it will allow me to spend more energy showing colleges why I would be a great fit for their school, rather than showing them how much tutoring I can afford for a test." 
Further Reading:
A Court Orders The University Of California Not To Use The SAT Or ACT During The Pandemic – Forbes
Beyond 'test-optional': Some 'test-free' colleges drop the SAT and ACT entirely – The Washington Post
UCOpposition to SAT Motion for Preliminary Injunction Court Case
Leave a Comment
About the Contributors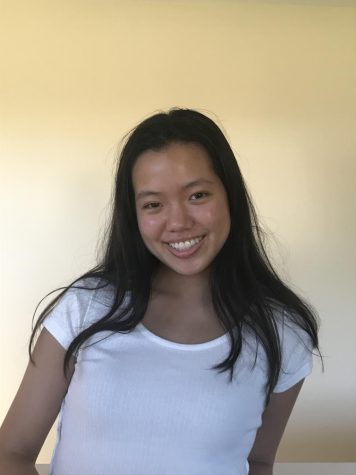 Jacqueline Y., Editor in Chief
Jacqueline is this year's 2020-2021 Editor-in-Chief. Originally joining Spyglass to improve and explore new ways of writing, she now enjoys investigating...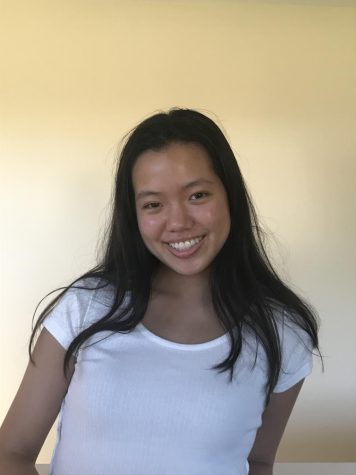 Jacqueline Y, Editor in Chief
Jacqueline is this year's 2020-2021 Editor-in-Chief. Originally joining Spyglass to improve and explore new ways of writing, she now enjoys investigating...