One Word Valentine's Day Opinions
As Valentine's Day approaches, much excitement arises to celebrate their romantic love and friendship with one another or even just to exchange gratitude with boxes of chocolate, bundles of flowers, and hallmark cards. But, in the back of the room, there is always a group of people who can care less about love and more about celebrating the "less official Halloween," only hoping to receive free candy. Here is a list of one-word statements from non-Valentine believers.
"Commercialized" – Emily W. '21

"Useless" – Sylvie S-J. '24

"Lonely" – Crystal Z. '23, Tanya W. '24, Emma T. '23, Anna K. '24

"A-sad-day-for-single-people" – Elizabeth W. '24

"Interpersonal" – Kiera S. '24

"Cheesy" – Maria I-G. '24

"Free chocolate" – Christina S. '24

"Broken hearts" – Yoko P. '24

"Overrated" – Hannah L. '24

"Capitalism" – Alex S. '24

"Pink" – Madeline T. '24

"Irrelevant" – Katherine Y. '24

"Pointless" – Katrina W. '21
Leave a Comment
About the Writers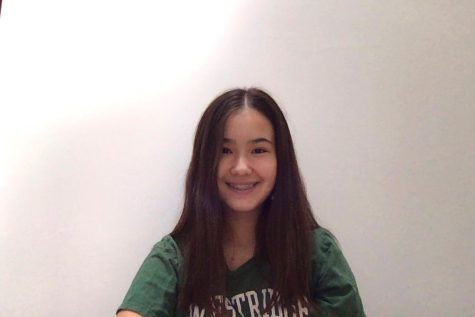 Julia W., Staff Writer
Julia is a freshman staff writer, and she joined Spyglass to strengthen her writing and conversational skills. In her free time, Julia likes to read and...
Hannah W., Staff Writer
Hannah is a senior staff writer in her fourth year in Spyglass. During her free time, she likes to watch the Dodgers, eat ice cream, and enjoy Tom Hanks...