Celebrity Culture is Shattering During the Pandemic
When Gal Gadot, an Israeli supermodel and actress, posted a three minute video of celebrities singing to John Lennon's "Imagine" to Instagram shortly after stay-at-home orders were mandated and announced, she was met with backlash and negative feedback. 
"I was a really big fan of yours before this, but this video is just so distasteful. It contains a plethora of very privileged, very wealthy individuals who are not as likely to be impacted by the severity of the pandemic as countless others are," one Instagram user, @lindsay.kateb, wrote. "Many of us have lost our incomes indefinitely, are being forced into remote learning without adequate technological support, are not able to access resources and supplies that are necessary for basic survival, and do not have the luxury of decadent mansions to stay home in. Please, if you have any true empathy for the many people who are genuinely suffering right now, you will take down this video." 
Social media platforms such as Instagram, Youtube, and Twitter have helped form connections between celebrities and their audiences. They have also given entertainers a chance to form a closer relationship with their fans and to see that they are ordinary people. 
The phenomenon of celebrity "relatability," in sharing clips of them in their houses, gives fans a closer connection or rather the illusion of a connection.  Traditionally, when celebrities provide that kind of access, real or not, they cross an invisible boundary, which theoretically increases their visibility and fame.  It can also have disastrous consequences when celebrities, in their attempts to relate, fall flat or worse present a tone deaf privilege asking to be slingshot back into place. 
Actress Vanessa Hudgens received criticism for refusing to quarantine under government orders. When asked by a fan on an Instagram Livestream how she felt about COVID-19 and if she thought the effects of it would last until July, Hudgens responded, "It's a virus, I get it, I respect it. But at the same time…even if everybody gets it…people are going to die, which is terrible, but…inevitable."
Hudgens, like Gadot, was immediately met with negative comments criticizing insensitivity to others' very real suffering.  "She sounds so ridiculous and ignorant," one person commented under a Entertainment Tonight Youtube video explaining the situation. "Crazy times show a person's real personality."
Even swinging in the other direction brought censure from talk show host Ellen DeGeneres, who took heat for trying to sympathize too much with individuals. In an at-home quarantine edition of The Ellen Show, she stated, "Once thing that I've learned from being in quarantine is that people — this is like being in jail, is what it is. It's mostly because I've been wearing the same clothes for ten days and everyone in here is gay."
Her remarks sparked a backlash and Twitter thread of spiteful comments. "Wow that must be tough. Relatable. Except for the part where countless amounts of people are worried about being evicted due to a lack of income and bills piling up while she complains about being stuck in a home multitudes of times larger than ours with no worries of losing it," said one Twitter user. 
Consequently, DeGeneres' remarks also inspired comedian Kevin T. Porter to ask on Twitter for people to share experiences when DeGeneres treated others rudely. Porter pledged to match every tweet up to $600 to donate to the LA Food Bank. The tweet went viral when thousands of replies were shared. However, there was no attempt to confirm the authenticity of the replies.
While celebrities in their multi-million dollar mansions have swung and missed in their attempts to relate to the masses in quarantine, some entertainers have successfully inspired safety and donations to charities.
Actor John Kransinski started his own Youtube channel in which he shares good news that has been happening during quarantine. Most recently, he also hosted a virtual prom and graduation for the class of 2020, whose graduations have been called off due to the stay-at-home orders. 
Similarly, late night talk show hosts Jimmy Kimmel and Jimmy Fallonhave been filming their own respective talk shows from the comfort of their homes. They interview celebrities every day and invite their guests to bring awareness to a charity of their choice,  including No Kid Hungry and Feeding America.
Try as they might, the truth is that for the most part, celebrity lives are vastly different from that of the general public, and no video or well-meaning words of encouragement will be enough to bridge the gap for their audiences. In doing so, they risk public censure and alienating the fans who elevated them to begin with. 
Leave a Comment
About the Contributors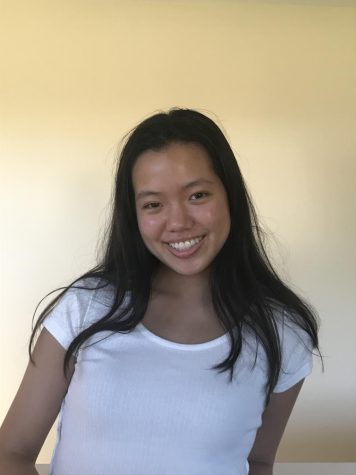 Jacqueline Y., Editor in Chief
Jacqueline is this year's 2020-2021 Editor-in-Chief. Originally joining Spyglass to improve and explore new ways of writing, she now enjoys investigating...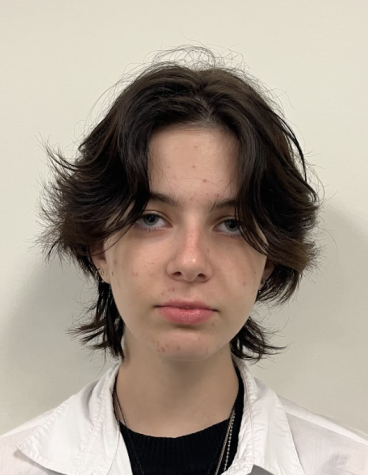 Addie K., Design Team
Addie is a junior, and has been illustrating for Spyglass Design since 8th grade. In their free time they enjoy sewing, painting, and watching campy horror...