Westridge students love to debate and argue, but there's one thing we can agree on: how much we all enjoy the Commons' breakfast burrito. 
What's not to love? The creamy scrambled eggs, the crispy hash brown, and for those of us not vegetarian-oriented, the bacon. "I get a burrito sometimes 2–3 times a week," Taylor L. '29, a big fan of breakfast burritos, said.
Taylor isn't alone in her enthusiasm. It's not uncommon to see students and teachers around campus eating breakfast burritos in the morning before class starts and maybe even in between classes. You can often see Librarian Ms. Stephanie Bolton standing in front of the library eating a burrito. When asked about the popularity of the burrito, Ms. Bolton said, "I think there are two factors. One being the deliciousness of it, and other being the fact that it's something that's easy to grab and go with, and a lot of times we're busy in the morning." So, it's not just the great taste, but it's also the burrito's convenience that has made it so popular. It's filled with protein, it's warm, and if you need something quick, easy, and delicious on the go, it's easy to eat on the way to the next class or appointment.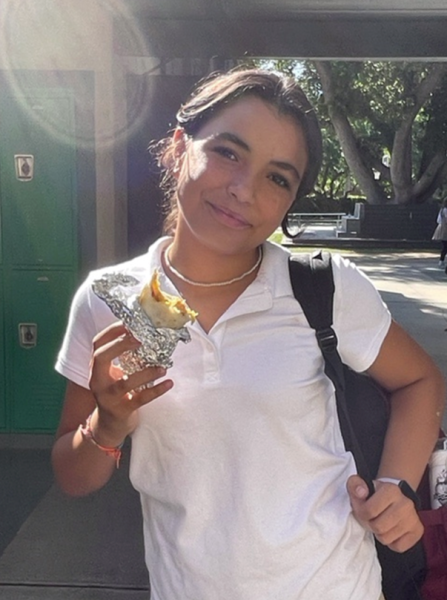 Westridge's campus is full of burrito enthusiasts. What makes the burrito so popular? "I feel like if I'm ever in a rush in the morning or just want something warm and nice, just amazingly delicious, the breakfast burrito is my go to," Liz T. '29 said. 
The person responsible for their popularity is Chef Rudy Enriquez, who has perfected the recipe in the twelve years he has worked at Westridge. Every morning, Chef Rudy heroically wakes up at 4:00 a.m. to get dressed and ready for the day. He starts cooking around 5:15 a.m. 
While the Westridge breakfast burrito was a popular item in the past. Chef Rudy is credited with the current recipe. "I started this whole process, they had somebody doing burritos before, but they weren't doing it the way I am doing it," Chef Rudy said.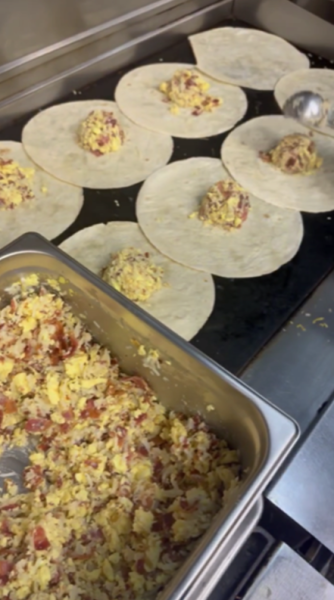 He starts by getting the different ingredients ready, cooking the bacon, hash browns, and scrambling eggs separately. Then, after finishing the breakfast bowls and breakfast sandwiches for the day, he mixes the burrito ingredients together in a bowl.
"Over the years I've had to change the process for efficiency. So now we mix it all together. Otherwise we'd be here all morning," he said.
Once the mixture is made, he then lays down tortillas on the stove in sets of eight. He quickly scoops the mixture right onto the tortillas and then adds a sprinkle of cheese. He then swiftly wraps the burritos up and finishes by wrapping all of them in tin foil.  
"When I first started I would only make 16 burritos a day," Chef Rudy said. Now he makes over 60 burritos a day. When asked why he thinks everyone loves the burrito so much, Chef Rudy said, "It's compact. It's easy to go if you guys have to grab it and run to the classroom. It fills you up and warms you up on the cold days. The handiness of it. Grab and go and onto your day."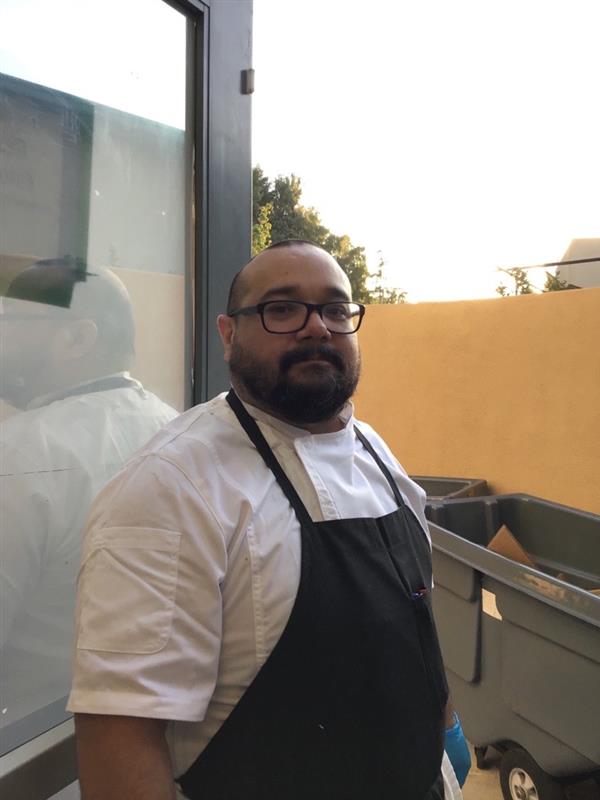 Even if you haven't tried the burrito, it's hard to miss the burrito's overwhelming popularity. It is part of the Westridge experience, thanks in no small part to Chef Rudy's hard work and unique talent. "I think that if you haven't tried the breakfast burrito, you should go try it because it's such a Westridge staple, that it should be our mascot instead of the tiger," Sophie G. '29 said.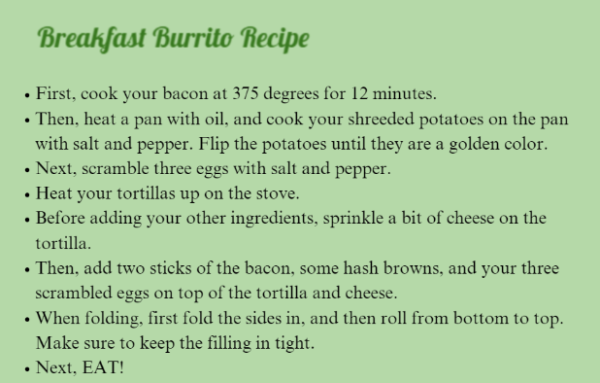 CLICK HERE to watch Brandon Worrell, Director of Dining Services, give a video tutorial on how you can make the breakfast burrito at home.