2 Recipes for the Spring Season: Raspberry Squares and Lemon Sherbet
Last week, I found a collection of recipes in an old notebook given to my parents on their wedding day. My grandma told my mother about how she had collected them over the course of a few decades. While some were given to her by her parents, others she'd taken from Martha Stewart's cookbook, Entertaining. I hope you enjoy them as much as I do!
Raspberry Squares (Makes around 16 squares)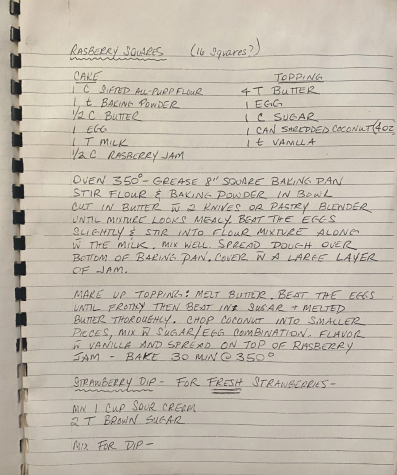 CAKE INGREDIENTS:
1 Cup sifted all-purpose flour

1 teaspoon Baking Powder

½ Cup Butter

1 Egg

1 Tablespoon Milk

½ Cup Raspberry Jam
TOPPING INGREDIENTS:
4 Tablespoon Butter

1 Egg

1 Cup Sugar

1 Can shredded coconuts (4 oz)

(bakeandbacon.com)

1 teaspoon Vanilla
Making the cake:
Set oven to 350 degrees, Grease an 8-in-square baking pan.

Stir flour & baking powder in a bowl.

Cut in butter with 2 knives or a pastry blender until the mixture looks mealy.

Beat the eggs slightly & stir into the flour mixture along with the milk. Mix well.

Spread dough over the bottom of the baking pan.

Cover the mixture with a large layer of jam.
Making the topping:
Melt butter.

Beat the eggs until frothy. Then beat in the sugar & melted butter thoroughly.

Chop coconut into smaller pieces and mix well with the sugar/egg combination.

Flavor with vanilla and spread on top of raspberry jam.

Bake for 30 minutes @ 350 degrees.
Lemon Sherbert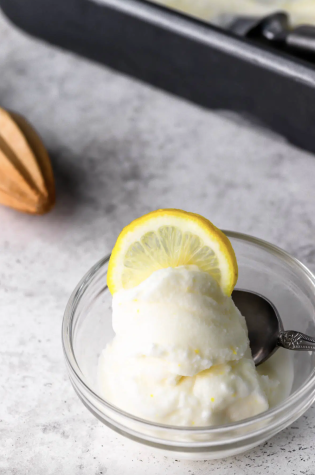 INGREDIENTS:
1 Pint of Milk

⅓ Cup of lemon juice

Grated rinds from the squeezed lemon.

1½ cups of sugar.
Directions:
Poor 1 pint of milk into a bowl.

Add ⅓ cup of lemon juice and grated lemon rinds.

Add 1½ cups of sugar. Stir until dissolved.

Put the mixture in an ice tray & freeze until solid.

Take out & break up with a fork.

Beat until fluffy. Return to the tray.

Place in the freezer to preserve.
* TIP: My grandma says "This is a snap to do however you must prepare it in the AM because it takes time to freeze & then re-freeze again. It's so cool!"
Leave a Comment
About the Writer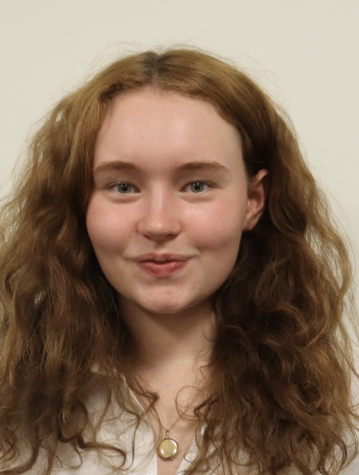 Genevieve W., Staff Writer
Genevieve is a junior and joins the staff as a first-year writer. She joined Spyglass to launch its first broadcast journalism program, Spyglass Live....