Where Does Tuition Money Go? A Guide to Westridge's Budget
Whether for a lemonade stand or mortgage payment, budgeting plays a fundamental role in any important plan or purchase. Although budgeting may seem limited to the world of consumerism, it lays the foundation for daily Westridge life. Everything from student activities and athletics to building maintenance and faculty payroll is supported by Westridge's budget. However, many members of the Westridge community are still unfamiliar with the process behind planning it. 
"I would want to learn more about how they use the budget and what specifically they're allocating for what," said Uma J. '23. "I guess I'd just like to learn more about it. I just don't know enough." 
So, what does the budgetary process at Westridge look like?
The Process
Westridge's budget operates based on the fiscal year, which begins on July 1 and ends on June 30. Although July 1 is the official start to the fiscal year, the planning process begins in January, allowing sufficient time for administrators, department heads, and teachers to collaborate and exchange visions for the upcoming budget. The Administrative Leadership Team, led by Head of School Andrea Kassar and composed of Chief Finance & Operations Officer Linda Ross as well as all Westridge directors, works together to craft the budget, proposing different programs to enact and prioritize. Communication with various departments and faculty members informs the Administrative Leadership Team's vision for the budget.
"I get that sometimes it can seem like this budgeting process happens somewhere in a dark room. And it's not that at all. And in fact, everyone, all of the departments are represented and have leadership at the table," Linda Ross, Westridge's CFO, said.
Once developed, the budget is presented to the Asset Management Committee, a group within Westridge's Board of Trustees. This committee reviews the budget, provides feedback, and engages in discussion with the Administrative Leadership Team. Finally, in April or May, the budget is presented to the entire Board for approval.
The budget itself is funded by tuition, contributions, and donations, and annually draws from the school's endowment. For any independent school, tuition will make up the largest slice of incoming funds.
What are the Budgetary Priorities for This Year?
Each year, budgetary priorities shift and adapt to the needs of the school; however, they are continually informed by Westridge's mission statement and five-year Strategic Plan. "As you look at a budget, it should tell a story about what the school cares most about in any given year, but also overall," Andrea Kassar, Head of School, said.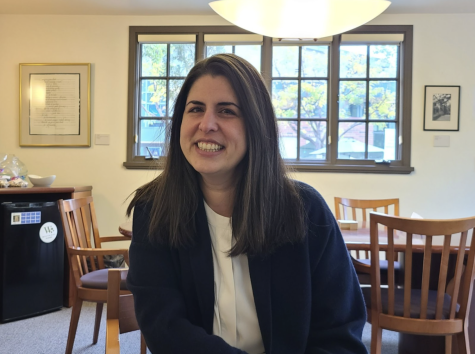 As Westridge continues to emerge from the COVID-19 pandemic, administrators agreed to prioritize on-campus activities as a top priority for the 2022–2023 school year. "We're coming out of a couple of years of pandemic, and we are, you know, we're excited that Discovery Week is now happening again, and so we are always looking for ways to expand experiential learning, if we can possibly do that," Gary Baldwin, Director of Upper School, explained.
Although the previous 2021–2022 school year was held entirely in-person, COVID-related restrictions presented challenges in resuming certain programs, including performing arts and Interim Week.
"That's why I think Discovery Week was definitely a top priority for the school. We wanted to make sure that athletics, you know, were a big part because we were finally able to come back and actually do things…It's also about the theater. We want to make sure that the theater program, all of these activities that really are taking place on campus, are what we want to focus on," Ms. Ross said.
How Involved are Westridge Students and Parents in the Budget?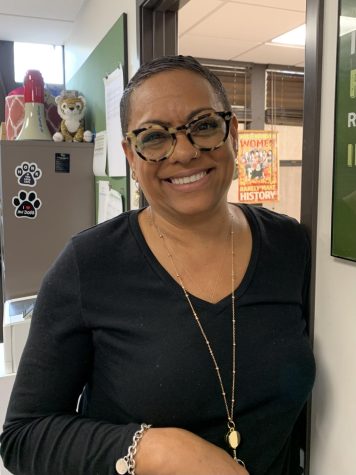 Although students and their parents (excluding those on the Board of Trustees) aren't formally involved in Westridge's budgetary planning process, their feedback and discussions with administrators throughout the year inform the Administrative Leadership Team in identifying priorities in the budget for the upcoming fiscal year.
"It's not as though students and parents sit down and look at the budget and go, 'You know, let's devote more to this and less to that.' It's that they are constantly and totally appropriately giving feedback on their experience as students and parents and what they valued and what didn't work as well for them. And we're using all of that information to sort of adjust where we are putting our dollars," Mr. Baldwin explained.
Dr. Zanita Kelly, the Director of Lower and Middle School at Westridge, holds meetings with parents to encourage communication and receive input.
"It's more like conversations as things come up. So, I have these [meetings] called 'Let's Talk.' And that's with parents. Usually, I create an agenda or topic of discussion. And then there's an opportunity for parents to ask questions or to offer their suggestions," said Dr. Kelly.
Dr. Kelly continued, "I think that because we are an independent school, and we share this fiduciary responsibility with parents—if they're paying for this experience, I think that our families should feel very open about offering suggestions around ways that we can be implementing programs and what they would like to see for their children." 
Additionally, students involved with Associated Student Body (ASB) in Upper School and Student Government in Middle School bring the concerns and requests of fellow students to the attention of administrators. "Through student government is generally how I hear about things that students would be interested in," said Dr. Kelly.
Challenges
As an independent school, Westridge has limited "levers" to pull in terms of additional funds for the budget. "It's a challenging financial model," said Ms. Ross.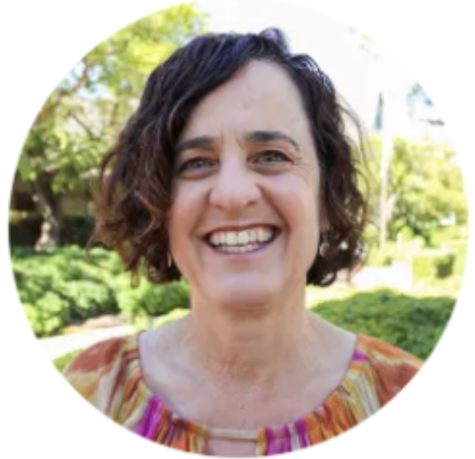 Linda Ross, Westridge's Chief Finance & Operations Officer, explained that the independent financial school model is "challenging." (PC: westridge.org)
When tuition can only cover so much of budgetary costs, fundraising plays a significant role in supporting the budget. "As costs go up, and we want to do more and bigger programs for our students, we're looking not to have it come only from tuition, but to come from fundraising and donations as well," said Ms. Ross.
Similarly, as Diversity, Equity, Inclusion, and Justice (DEIJ) efforts have become a greater priority, and financial aid has become more important, fundraising is essential to enabling Westridge to continue to provide financial aid at the level it is. In just the past few decades, financial aid has increased from 7% to 15% of total revenue. 
Another challenge can stem from the difficulty of prioritizing certain programs and determining where to allocate limited funds. For any person budgeting, they can't afford everything they want.
"If we had 10 times as much money, we would spend all of that money creating a great program and still wish we had more. I mean, there are, you know, there's no limit to the amount of stuff that we would like to be able to do," said Mr. Baldwin.
Aligning with Mission
Despite the push and pull of seemingly competing interests and initiatives, aligning with Westridge's mission remains at the center of all decisions and planning. "We're not here to generate money. We're here to be a nonprofit to serve our students and to serve our mission," said Ms. Kassar.
Westridge's Administrative Leadership Team confirmed that it takes into consideration the voices of faculty, students, and parents when planning. "In the end, you make the choices based on what is going to benefit the greatest number of students the greatest possible amount," said Mr. Baldwin.
Leave a Comment
About the Contributors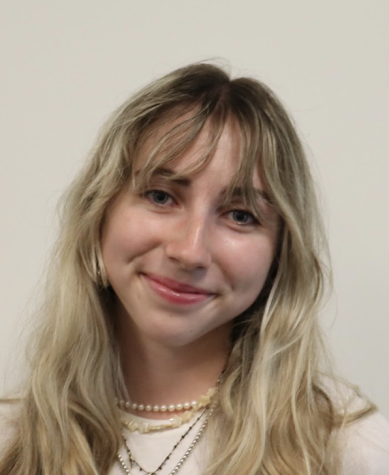 Reed D., Website Designer/Editor
Reed is a sophomore, and this is her third year on Spyglass and her first year as an editor and website designer. Outside of writing for Spyglass, you...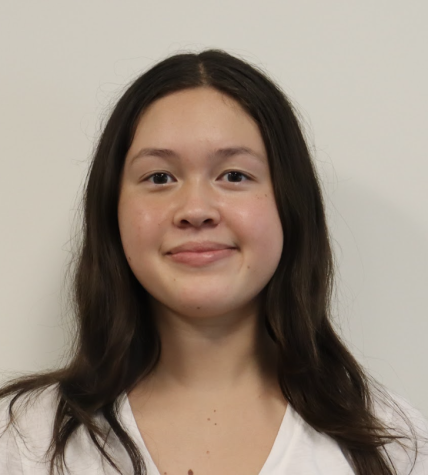 Katie S., Editor
Katie is a senior, and this is her fifth year on Spyglass and third year as an Editor. In her free time, she loves playing guitar, writing, and doing calligraphy.