US Supreme Court Takes Up Affirmative Action and Race-Based Admissions
In October 2022, as high school students around the United States began refining their college applications, the Supreme Court began reviewing the 2014 Students for Fair Admissions lawsuit against Harvard University and University of North Carolina (UNC). Students for Fair Admissions, an organization of over 20,000 students and parents, argues that using race and ethnicity as factors in admissions to aid or harm students' acceptance into prestigious universities is unconstitutional. The case has the potential to undo affirmative action and other related policies in college admissions. Consequently, high schools—like Westridge—continue to stay aware of the imminent verdict on affirmative action and its impact on the AAPI community, high school counseling, and college admissions.
Students for Fair Admissions obtained Harvard University's 2014–2019 admission files and interviewed Harvard admissions officers. The organization discovered that even though Asian American students scored higher in academics (grades, test scores, etc.) than other racial and ethnic groups, Harvard admissions rated Asian American applicants lower in personality and charisma—thus affecting the applicants' chances at acceptance. Students for Fair Admissions asserted that Harvard consistently gave Asian American applicants the lowest personal scores of any racial group, while other minorities were rated highest in character (even if that minority group scored lowest on academic criteria). 
Harvard and UNC historically have both utilized affirmative action in their respective admissions programs, considering race as a factor when receiving and accepting applicants at their universities. In Harvard's statement reaffirming their race-conscious policy, it claimed that "diversity within the University community advances the academic purposes of the University, and an affirmative action policy is essential to achieving such diversity." 
Affirmative action is regarded as the practice in which organizations seek particular minorities (regarding gender, race, sexuality, etc.) to include in areas where those groups are underrepresented, such as education. Historically, affirmative action has been praised for paying a kind of reparation to marginalized groups, promoting diversity, and increasing opportunities for minorities. In an educational setting, affirmative action is the conscious consideration of race or ethnicity when deciding to admit an applicant. However, the practice has also been scrutinized for benefiting certain minority groups and hindering others. 
The desire to enroll a diverse student body and open opportunities to students who may have been historically underrepresented is part of the reason schools consider race or "race conscious" admissions practices. Dr. Monique Eguavoen, Director of College Counseling at Westridge commented on the College Counseling team's approach to the topic of diversity with students and parents. "I will say that we talk about diversity and about things like that…just because it's a personal component, and something that I think is important."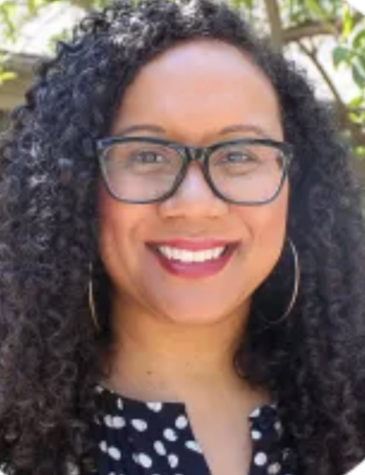 Dr. Eguavoen continued, "Race is just one of the components [of an application]. I think UNC said that they considered 40 different aspects of a student's application for admission, race being one of them." She continued, "Different institutions review applications differently. Most of it actually narrows down to the institutions' priorities."
Beneficiaries of affirmative action like Augustín Fuentes, now a professor at Princeton University, expressed in his op-ed at the Daily Princetonian, "I was given a chance to "get in" because of a holistic and just set of admission criteria that recognized the complexities and inequities in American society." 
Constrastingly, Roger Severino, a Latino-American attorney and Harvard alum, wrote in his op-ed on Fox News, "I refused to risk taking a spot from a more-qualified student because they happened to be Asian American or White. I didn't check the box [Hispanic] because I wanted to be able to say, without hesitation, that I got into Harvard Law School because of my father's hard work, my mother's fervent prayers, and my own exertions. No stigma, no guilt, no self-doubt."
Regardless of the ruling, Westridge seniors continue to tackle the college admission process, while resident college counselors, too, remain cognizant of the case and potential court rulings. 
Despite the ambiguity and uncertainty around the future of affirmative action, Dr. Eguavoen said that no one at Westridge had yet inquired about the issue to her or the college counseling office.
However, concern over discrimination is certainly on the minds of Asian American students in the United States who feel pressured to mask their AAPI identities in college applications. In an interview conducted by the New York Times, Sally Chen, an Education Equity Program Manager at a non-profit organization called Chinese for Affirmative Action, claimed, "I know through talking to other Asian American students and families how harmful it can be for students to think that their experiences or their background are not compelling or not valuable." 
Furthermore, several Asian American students at Westridge revealed similar sentiments about disclosing their own AAPI identities in their applications. A Westridge senior who asked to remain unnamed, and who identifies as Asian, admitted, "I definitely don't talk about it [my ethnicity] directly in any of my applications…because I do feel like a lot of times it will count against me."
Another biracial Westridge senior felt pressure to adopt one parent's European last name as an alternative to the other parent's Chinese last name, specifically because of the surname's potential impact on her college application.
On the other hand, Uma J. '23 explained that she did not feel pressure to hide her ethnicity or cultural identity while writing her essays or completing her applications. She said, "I feel like I've done the opposite of hiding who I am. I've just kind of embraced it. Like…I'm not really thinking about how that's gonna affect [a college's] decision." Uma continued, noting, "I feel like there are other parts of an application. I don't really know how much race really goes into it. I know it's considered, but I don't think that it's a huge, major part of the decision."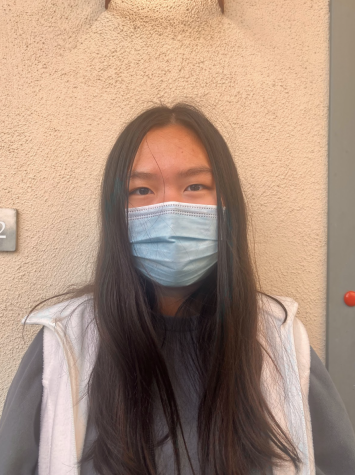 While some believe that race should be a factor in college admissions, others question how much race should be considered in applications—and how much of an impact it played in chances of acceptance.
Moreover, an unnamed sophomore claimed, "When you look at race, and you're emphasizing race, you disregard the individual means [of an applicant]." 
Emily L. '25 said, "I get that [colleges] are trying to encourage diversity, but the way that we're treating each race differently—it's not equity." 
The Supreme Court is expected to make a decision in the summer of 2023. It remains to be seen how colleges and universities can address the concerns over fair admissions policies and practices. Ultimately, the case boils down to the original argument for affirmative action and whether or not these justifications remain valid in court and with the Constitution. 
Regardless of the pending outcome, Westridge College Counselors continue advising students with their best interests at heart. Dr. Eguavoen said, "As the director of [the College Counseling] office, I have to have it in the back of my head that if something [the ruling] changes, [I] have to be able to adjust for that." 
For further reading, Spyglass recommends:
Can race play a role in college admissions? The Supreme Court hears the arguments
It's Time for an Honest Conversation About Affirmative Action
California banned affirmative action in 1996. Inside the UC struggle for diversity
Leave a Comment
About the Contributors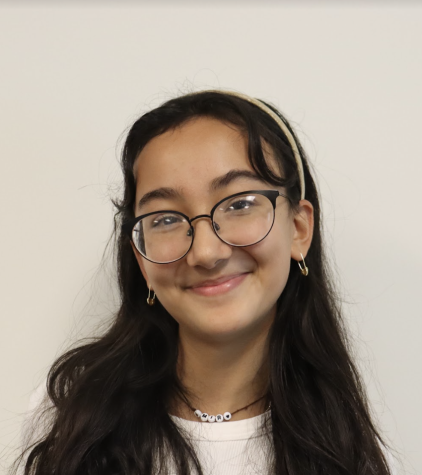 Mirella C., Staff Writer
Mirella is a sophomore and joins the staff as a first-year writer. You can usually find her reading, going on tangents, or listening to one of her pretentious...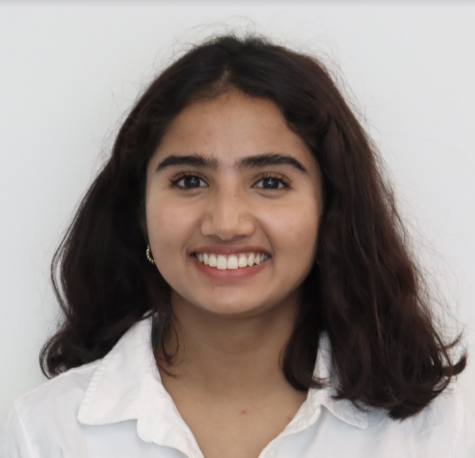 Tanvi C., Editor
Tanvi C. is a sophomore and returns to the staff for a second year. In her free time, you can find her baking, listening to music, or watching Selling...