New School Year Brings Commons Back to Normalcy
The Westridge Commons returns to normalcy as restrictions from the COVID-19 pandemic are lifted. The return to business has brought challenges for the Commons staff, but also paves the way for further additions to the popular eating area.
On Friday, September 16th, 2022 indoor masking at Westridge was no longer required. That change enabled the community to return to dining inside the Commons. The air conditioned area provided diners with more comfortable places to eat. Without the indoor dining option, the early-September triple-digit heat wave forced students to eat their lunches in their C and G block classrooms. 
Now that the Commons has opened for dining, many students are excited to be sitting inside again. Mason K. '26 said, "I associated being inside with a big table and a few friends in lower school. It was nice to finally eat in a sheltered place, and I missed being close to the cafeteria, and being able to get food easier. It's been a long time and I just wanted to see what it felt like to eat inside." 
Dining indoors also includes a return to reusable plates. Last year, cardboard to-go boxes were used in an attempt to mitigate COVID-19 contagion. Washing plates with a high-pressure sprayer could have led to the spread of the virus. It was not a risk the Commons staff were willing to take. 
Moving away from boxed meals has led to an overall reduction in wasted paper products. Serving 300 meals per day prompted the use of about 1000 plastic cups per week and upwards of 1000 paper plates per day. Another advantage of moving away from boxed meals is the overall quality of the food. "Because you put food in a box, it steams, you lose a lot of its flavor and consistency. And that's why we went back to doing the customizable. The quality of the food is much better," said Worrell. 
Students agree, finding plated meals to be much tastier. "I really enjoy being back in the Commons because there's a lot more food–like the popcorn–and the food seems fresher in comparison to last year," Lauren W. '26 commented, 
The additional options and ability to customize salads and sandwiches is a welcome return. Last year, students and staff could only choose from a list of pre-made meals. Director of Dining Services Brandon Worrell commented, "I really enjoy having our salad and sandwich station with all these choices, because there's something for everybody."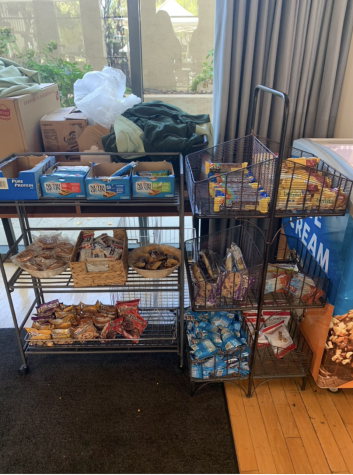 With the return of these dining options the lunch lines are significantly longer than what students have become used to. Students spend significantly longer waiting for made-to-order items. It's an issue that many students have noticed and is something on which the Commons staff are still working to improve. Some students spend the majority of their lunch period waiting for food, taking away from their time to eat, work, or socialize with friends.
 As a potential solution, Worrell mentioned possibly allowing seniors to pre-order their food, similar to the system Westridge faculty uses.  
Other new additions to the Commons snack offerings include a new snack cart, boba mochi, microwavable popcorn, multiple brands of granola bars, trail mix, seaweed, and bananas. 
Worrell is satisfied with how the Commons has recovered after months of hard work to restore it to its pre-COVID-19 operation. However, he notes that one of the biggest current challenges is inflation and challenges to the supply chain. "Where it hurts us the most is the cost of goods [and] the cost of supplies. The availability of supplies is actually harder [to deal with] than the availability of food. Things do cost more money, so I kind of have to change menu items constantly because of that," said Worrell. "I feel like the prices we're at now are very fair. I don't want to push that cost completely on to the students and their families because it's just a headache."
"
We have really high expectations for ourselves. And we can't dip down on that."
— Brandon Worrell, Director of Dining Services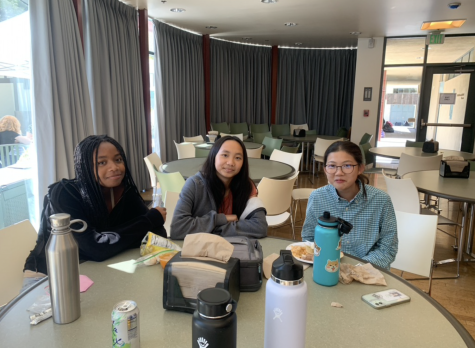 Despite the challenges, Worrell is determined to reimplement items that were removed during the COVID-19 pandemic, such as sushi and after-school snacks. Additionally, he would like to add nutritional labels at the requests of faculty members and student athletes.  He's also open to having the Commons play a greater role in the community. He commented, "I'm hoping one day we can create some kind of a Culinary Club, and we do some kind of cooking classes. I think if there's more people that want to do that, that might be something that we're able to do. We can always be much more than just the dining stuff. We can definitely be involved in everything, so I'm open to any discussions." 
Worrell mentioned that he purchased dried hibiscus during Latinx Heritage Month to celebrate with Jamaica drinks, a refreshing iced tea drink. He stressed his openness to feedback. "I am wide open for recommendations. If anybody says, 'Oh, I saw this, I would love to have this,' or, 'Is it possible for you to do this?' I don't mind working with groups, and if they want to do something specifically for their group, I'm all for it."
When asked about the role of the Commons in the student experience, he said, "I think [the Commons] are important because I think the school and the education pushes you pretty hard, and [Westridge] has a lot of high expectations for your education. I think it's nice to be able to take a break from that, come get something to eat, and have that little bit of enjoyment." 
Leave a Comment
About the Contributors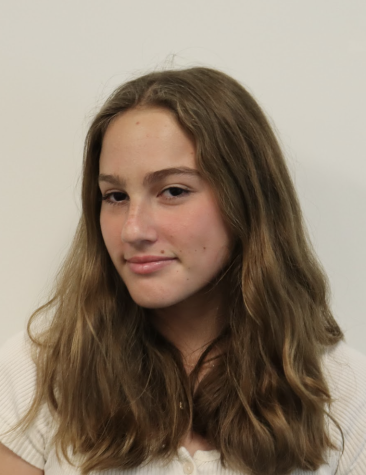 Sarah L., Staff Writer
Sarah is a sophomore staff writer in her second year on Spyglass. In her free time she enjoys playing sports, listening to music, and reading.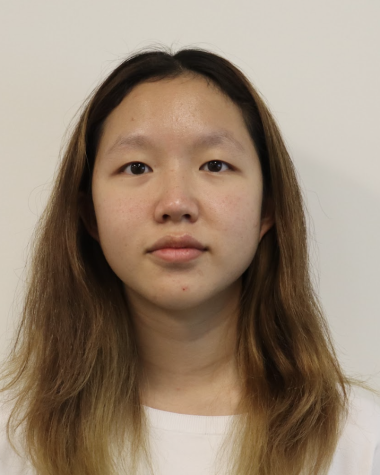 Kristin C., Staff Writer
Kristin is a current freshman and has been part of Spyglass since 7th grade during the pandemic. While she originally joined to improve her writing skills,...