4 Back-To-School Tips and Tricks
It's back-to-school season! Depending on which type of person you are, this reality could either send you into a downward spiral of anxiety and despair, or get you excited to spend all your money on an annual stationary haul and pretend to be productive by taking pretty notes. In any case, the first few months of school are tumultuous for most, so here are some tips and tricks to make your back-to-school (at least a little) better! 
1. (Try) getting up early!
Heavy emphasis on the "try." Embrace your inner That Girl and start waking up at a crisp 5AM! Here's a sample schedule that you should time-block in your Moleskine journal:
5:00AM — Wake up

5:01AM – 5:13AM — Gigi Hadid's skincare routine

5:14AM – 5:20AM — Put on your most beige workout set and curate a tote bag to show off at Pilates class

5:30AM – 6:15AM — Pilates!

6:25AM – 7:40AM — Unwind from your rough workout session by sitting in a bath garnished with rose petals and infused with healing crystals and other miscellaneous herbs

7:41AM – 7:49AM — Make a gorgeous cappuccino topped with some of the extra rose petals from your bath

7:50AM – 8:30AM — Update your Bujo (aka bullet journal, for those who don't know)

8:31AM – 8:38AM — Homework

8:39AM – Leave for school (or not)
How else are you supposed to get ripped, have amazing mental health (and barista skills, too, apparently), and be at the top of your class? If you're like me, and you decided on a schedule with zero free blocks and a sport that you're solely doing for P.E. credit every day after school, then this will come in handy. With such an early start to the day, you may be asking yourself when the appropriate bedtime would be. That's a great question. 
2. Use Notion
Instead of heading down to Paper Source and buying a real, physical planner, differentiate yourself by selling your soul to Notion—the ultimate online productivity tool. Think of it as a normal planner, but way cooler.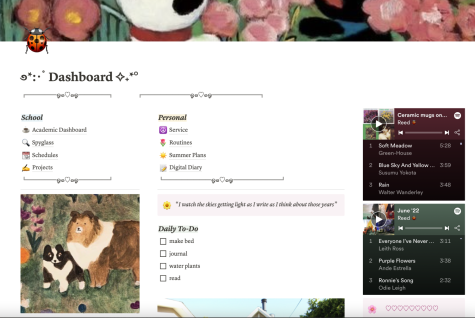 Notion doesn't cost any money, but it definitely will cost hours of your life. Scrolling through Pinterest in an attempt to find a bunch of aesthetically similar photos to spice up your dashboard, trying to align said unnecessary photos, and embedding useless widgets that you'll never use, are just a few examples. At this point, a single pumpkin at your local Vons could send you into a fall-themed Notion redecoration frenzy. After you spend a solid 12 hours "organizing your life" on Notion, you'll have a seasonally decorated planner, two mediocre pages that you consistently use (maybe), and ten late homework assignments. What's not to love?
3. Fancy School Supplies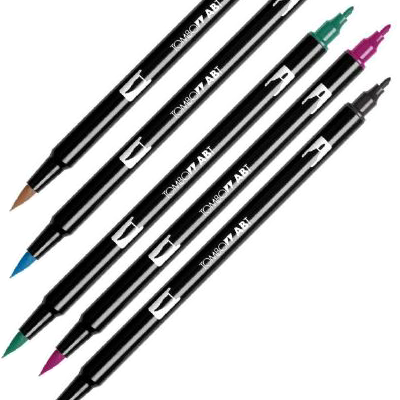 Everyone knows that the only acceptable way to take notes is with a Muji gel ink ball point pen or a $7 Tombow dual brush pen in your hand. Forget about that ugly graphing calculator you need for math this year—blow your school supply budget on calligraphy pens from Michaels like these. The best part is that you can trick everyone into thinking you're a good student, too. Why else would you have such pretty notes?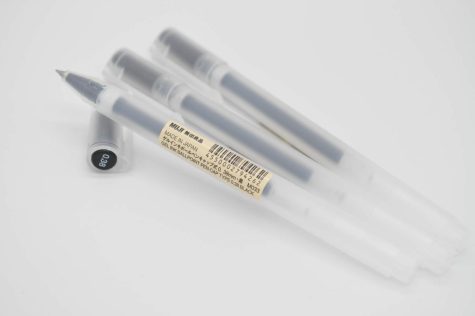 4. Buying School Books
Everyone knows that buying textbooks and English books is expensive, time-consuming, and a pretty irritating experience overall. Half the time, the ISBN numbers written on the spreadsheet barely exist outside of listings from 53-year-old men on Craigslist! Don't get me started on those awkward meet-and-greets. Luckily, this terrible annual ordeal doesn't have to be that bad. With these amazing websites, you should be able to find what you need in no time.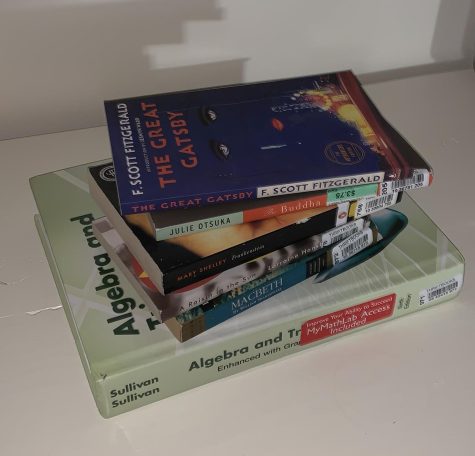 I encourage everyone to take all of this sound advice. Good luck!
Leave a Comment
About the Contributors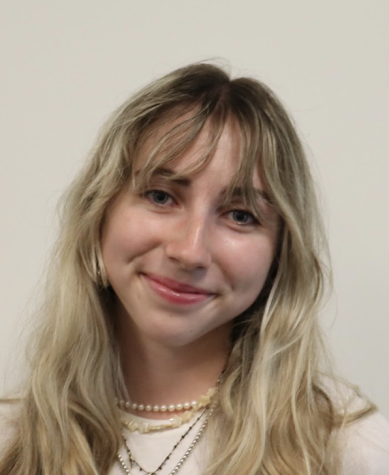 Reed D., Website Designer/Editor
Reed is a sophomore, and this is her third year on Spyglass and her first year as an editor and website designer. Outside of writing for Spyglass, you...
Cyana L., Design Team
Cyana is a junior and is new to Spyglass Design. She is super excited to work with everyone and hopes to explore different art forms through her work with...