Teammates of University of Pennsylvania Transgender Swimmer Lia Thomas Speak Out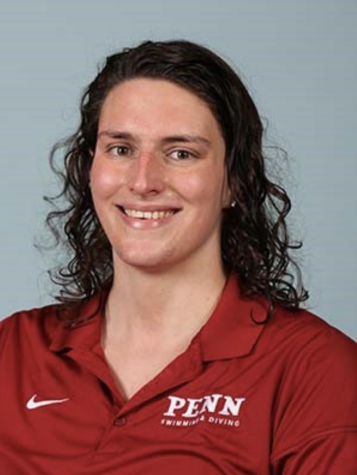 Lia Thomas, a 22-year-old transgender woman on the University of Pennsylvania swim team, has been breaking collegiate records in women's swimming and diving. Despite her success, Thomas's participation is causing upset for teammates and their parents and raising questions about fairness in athletic competition. 
Thomas realized she was transgender during the summer of 2018 and began her transition a year later. Despite knowing then that she was transgender and experiencing extreme discomfort in concealing her identity while on the men's team, she nevertheless competed in the 2018–2019 season for fear of causing tension among her male teammates. Subsequently, Thomas began hormone replacement therapy and came out to those teammates in the fall of 2019. In preparation to compete on the women's team going forward, Thomas was required by NCAA policy to take testosterone suppressants for a year in advance. 
As of this year, the NCAA also requires testosterone-level testing four weeks prior to competitions and regularly during the sports season. Despite compliance with the new policy, many of her teammates and some of their parents feel that Thomas has an unfair advantage because she was born a biological male. They argue that only women born with female anatomy  should be allowed to compete in women's athletics. "My daughter hates it. She doesn't think it's fair," a father of one of Thomas's teammates, who refrained from making a direct statement for fear of facing hate from the public, said in an interview with Fox News Digital, where he spoke about the controversy.
In a letter to the University of  Pennsylvania and Ivy League sports officials, sixteen of Thomas's teammates asked officials to request the NCAA recognize the biological advantage that Thomas holds and take necessary steps to make the competition fair for all competitors. 
The letter read in part, "We fully support Lia Thomas in her decision to affirm her gender identity and to transition from a man to a woman. Lia has every right to live her life authentically. However, we also recognize that when it comes to sports competition, that the biology of sex is a separate issue from someone's gender identity. Biologically, Lia holds an unfair advantage over competition in the women's category, as evidenced by her rankings that have bounced from #462 as a male to #1 as a female."
In a separate statement to sporting officials, more than 300 other elite collegiate swimmers and divers signed a document supporting Lia Thomas and all transgender athletes. 
 "With this letter, we express our support for Lia Thomas, and all transgender college athletes, who deserve to be able to participate in safe and welcoming athletic environments. We urge you to not allow political pressure to compromise the safety and wellbeing of college athletes everywhere."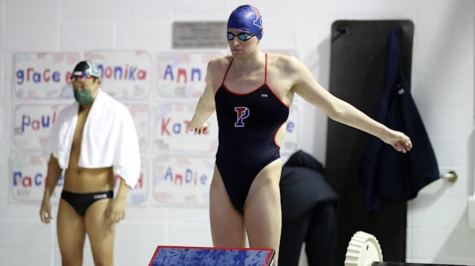 On a larger scale, 17 states have started incorporating policies like the NCAA's, which allow transgender athletes to compete after using gender-affirming hormones for at least one year prior to competition. "We just wanted to find a better way of moving forward," Martina Navratilova, a women's sports advocate and legendary tennis athlete, said in an interview with USA Today in regard to the recent NCAA policy. "We know there's going to be somebody that's not happy, but we're trying to make it as fair as possible. Now with transgender athletes, the rules are not clear. We need some clarity, we need some unity. We want to stay civil in the conversation and move the ball forward." Navratilova and some of her fellow women's sports advocates are proposing federal legislation to exclude girls and women's athletics from President Joe Biden's recent order that demands inclusion for all transgender female athletes.
Although Thomas's individual experience is important to recognize, it also brings to light the difficulty of providing sufficient support to transgender athletes while simultaneously upholding the equality of the athletic competition. As more transgender athletes are able to compete in their gender identity category, athletes such as the swimmers at Pennsylvania state are coming forward to ask that sporting officials find a way to retain equal advantage among competing athletes.
Striking the balance of providing support to transgender athletes and also maintaining a commitment to fair play is a challenge facing many institutions, Westridge among them.   Spyglass staffer Hannah W. '23 published an article spotlighting Z G. '22's success as a runner. Z is a transgender athlete at Westridge who, similarly to Thomas, chose to compete in the Women's section for CIF despite identifying as a male. Young transgender athletes face uncertainty regarding their athletic careers and how the NCAA policies will affect them in the future. "I do not want to lose this big part of my life yet [in reference to cross country], so I hope to keep running throughout college and even after," Z said.
Leave a Comment