Been there, Ran that: Cross Country Superstar Z Places 10th in CIF-SS Division V Cross Country Prelims
During a 93 degree afternoon on November 12th, Z Gutierrez '22 competed in CIF-SS Division V Cross Country Prelims with a finishing time of 14:30.3, placing him 10th out of 86 runners at Mt. San Antonio College. 
To prepare for this major race, Z spent six months continuously training and following a strict regimen in and outside of Westridge's cross country season. He began preparation during the start of the summer of 2021 and continued with the cross country team when school began. After the season ended, Z kept practicing for two more weeks until the race. "It was intense but necessary, but the training made sure I kept consistency with my racing the best I can."
On the day of the race, however, Z took a slightly different route in his training: relaxing. 
"On that day, seniors were supposed to work on college stuff, but I was so mentally consumed just about the race," he said. "I was nervous about the race and at the same time stressed about college; I didn't want to be buried in my stress. So, I ended up watching the new Jungle Cruise movie on Disney Plus while braiding my hair and messing around. My mom came up to me and was like, 'Don't you have a race today? Shouldn't you be doing something to prepare?' and I told her, 'I am preparing; I am trying to stay relaxed and stay in a calm mindset.'" 
After looking back at his entire training process, Z acknowledged that the best thing he had done was to take time for himself on the day of the race. "If you start stressing about it, you start second-guessing yourself. You know that you put the hours to practice for the last 3 months running; you put in the mileage. You don't want to tire yourself, and it is best for your muscles to relax so that for the race you can be in the best condition you can be."
Ever since he was a kid, Z loved running. He participated in soccer for the opportunity to run, and when his class would run the mile during PE, he would always have the fastest time. Since Z's middle school did not have a cross country team, he was first exposed to cross country by his uncle, who participated in it throughout high school. "I instantly knew that I wanted to be part of that community." 
To Z, running provides an outlet for self-reflection and relaxation, especially cross country as it involves running in nature. "Just being surrounded by [nature] and doing what I love at the same time is so nice and refreshing."
As a senior, this race was Z's final cross country event; however, after graduating high school, he plans to continue the sport throughout college and join running clubs. "I do not want to lose this big part of my life yet, so I hope to keep running throughout college and even after."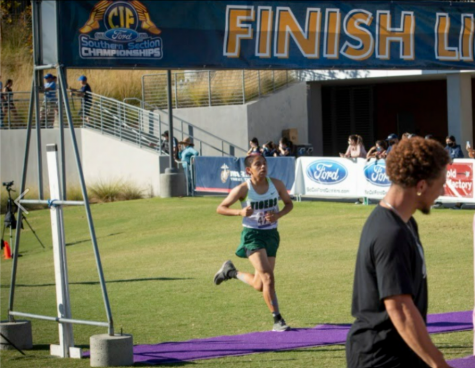 During the CIF race, even after much preparation for six months, Z faced many challenges. First, out of the week of November 7th, Saturday had the highest temperature of 93 degrees. Due to the high heat, the race was shortened to two miles from three. "I was really annoyed because out of all the days during the week, we had to have a race on a day that was 93 degrees. When they shortened the race to two miles, I was grateful because I was under direct sun, and the air was really dry."
Second, for this event, Z had competed in the women's division race, despite identifying as male. During the beginning of the cross country season, Z and the coaches discussed if he wanted to race in the men's division. According to CIF, California Interscholastic Federation, Z was allowed to race in that section; however, he could not run representing Westridge as the school does not have a men's team. Z had to choose to either continue running for Westridge and stay in the women's team or take the season off and not compete this year. 
"I didn't want to stop running; running is my life, and even though I knew it would be tough for me, I chose to run in [the woman's] section for CIF." 
Z faced instances of misgendering throughout the race. "It was hard to deal with it at the competition," Z said. "The coaches were yelling, 'The female race is starting now' or 'Okay ladies, are you ready to start the race' without acknowledging my pronouns. It was definitely upsetting to me to hear these terms I don't identify with."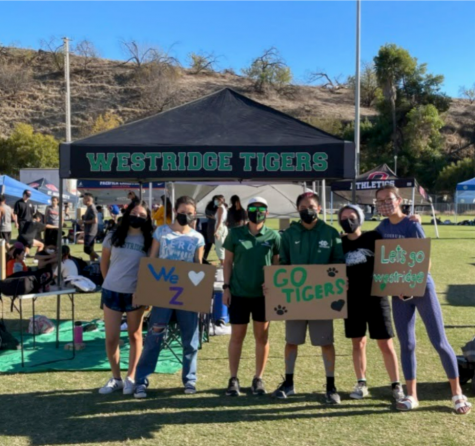 Despite these challenges, Z felt motivated to continue the race. His fellow cross country teammates, family, and Westridge were there to support him throughout the season.
"The entire team and I were super excited and very proud of Z for this event and throughout the whole season," said Atalanta C. '23, a fellow teammate in cross country. "He is such a great, encouraging, and inspiring athlete to run and practice with. Z's commitment to the team, not only to the actual sport but also for the teammates, makes it really fun and brings a positive experience for all of us." 
Z explained how important his teammates were for him. "My teammates were real motivators for me. At the race, a few of them came and brought signs cheering me on, but I was so happy for them to just come watch me race. My family also played a big part; they really wanted me to keep running because they know running is what I love, despite me not being able to run in the division I wanted to. Finally, the school really helped me a lot throughout the season. They actually bought my running shoes for me because at the time I didn't have the money for them, so the gift was really nice and supportive. Also, just the fact that they use my correct name and gender throughout social media and in school was really touching, and I am still grateful."
Leave a Comment