Andrea Kassar's Week At Westridge: "An abstract excitement became a really real excitement."
From November first through fifth, incoming Head of School Ms. Andrea Kassar spent her first week touring Westridge since accepting her new position. During the last hour of school before Thanksgiving break, she joined me over Zoom from her office at New York City's Nightingale-Bamford School to discuss her visit. As shaky wifi and overcrowded classrooms left me running around campus to find a quiet spot from which to Zoom, Ms. Kassar exercised her newfound knowledge of campus geography, proudly pointing out the art classrooms and Upper School science building in the back of my screen. She described her visit to Westridge as a busy, productive week of getting to know the Westridge community and exploring her new home, one that left her "…feeling really energized and eager [and with something that] was kind of broad and abstract in my mind feeling much more concrete and real."
Kassar first came to campus as a candidate for the Head of School position in April of 2021. With students only on campus part-time and tighter COVID restrictions, she spent most of the visit sitting in Pitcairn House, conducting virtual interviews and meeting with students over Zoom. For her most recent visit, her top priorities were to meet Westridge students, parents, and faculty and ask big-picture questions about the school. She was specifically interested in learning about Westridge's strengths–what's fundamental to the identity of the school–and asking "magic wand questions." Kassar explained, "Sometimes you can get in the weeds of why certain things aren't the way they are, why they don't meet people's dreams…but being able to say, let's wave a magic wand and see what you hope for, is kind of a nice way to begin. I think it's a way to listen and get a sense of what matters the most to the community."
In her time with the Westridge community, she met with student groups from all three divisions, sat in on classes and faculty and department meetings, and attended a Westridge Parent Association (WPA) meeting. Kassar got "the sense, kind of, that it is cool to be engaged in school life." She described the cohesion of the community and the excitement students, parents, and teachers alike apply to learning and to Westridge. Kassar walked away with "this deep sense of engagement…and just how much the school means to everybody." She also walked away understanding just how much food means to everybody. "When I asked [students], what is the strength, they talked about their food. And when I asked them what was a magic wand, it was that the food returns to normal again." Kassar confirmed that Westridge kept her well-fed and energized for her busy week of meetings. 
"
"…it is cool to be engaged in school life.""
— Andrea Kassar
She also enjoyed Westridge's October theater production, The Continuum Tales. She described the show as "a really fun, wonderful play [that was] quirky and fun and intellectual. Like, it was just a really fun night of theater." 
When she wasn't spending time on campus, Kassar used the minimal downtime on her trip to explore the shops and restaurants surrounding her new home. Current Head of School Mrs. Elizabeth McGregor invited Kassar and her husband to dinner at the historic Merwin House, which houses Westridge's Heads of School. Kassar enjoyed envisioning her three children, aged fourteen, eight, and five, living there and imagining her life after the big cross-country move. Aside from occasional visits with her brother, who lives in California, and his family, Kassar hasn't yet spent meaningful time in the LA/Pasadena area. 
"I'm really excited to…be a West Coaster and just see what that's like. I have to wear a little less black, probably. A lot of New Yorkers wear a lot of black. But the weather is incredibly beautiful, and I think I'll definitely get used to that very quickly." She recalled a misty day (it was "not even raining!", she noted) during her April visit when someone apologized to her about the bad weather. As a lifelong East Coaster, it was just fine for Kassar.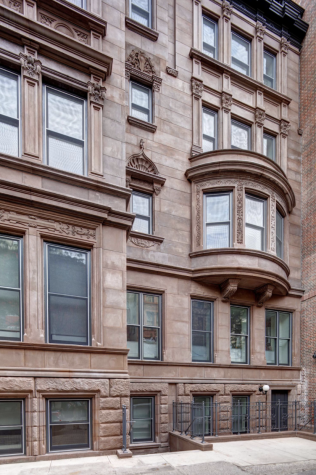 Kassar confessed that growing up in New York and attending college in Chicago, major metropolitan cities where most people rely on public transportation for everyday travel, she's not particularly accustomed to driving. Kassar has been taking driving lessons to gear up for LA's notorious traffic — but she's happy about her convenient new commute from Merwin House, which directly borders the school. 
One of the biggest differences between Nightingale and Westridge that Kassar observed was the uniquely West Coast layout of the campus. She took her turn to give me a little virtual tour of her school, explaining how Nightingale's Lower, Middle, and Upper schools are divided by levels in the school's nine-story building. The school's only outdoor space is a rooftop playground for lower school students. In Los Angeles, which is built horizontally rather than vertically like NYC, and where (actually) bad weather isn't as much of a concern, there's more room for outdoor space. "So I think that that outdoor space and that ability to connect with nature within the campus of the school is really exciting. And also really wonderful for me, certainly, in this moment of the pandemic, really wonderful…for health and wellness. And just that sense of connecting with nature is such an important part of kind of mindfulness and feeling [good]," she explained. 
Despite the newness of her surroundings, Kassar noticed a surprising familiarity between students at Westridge and at Nightingale. "Students are thinking in a really deep way about how to engage with their school, and thinking about what it is to be engaged, to be a responsible citizen in the country and in the world right now," she said. "…The kinds of conversations and the kinds of things that are important to students at Westridge are very similar to the kind of things that are important to students at Nightingale. And so in that way, it feels really familiar and interesting."
As Kassar prepares to take over as Head of School, she's looking forward to continuing to learn about the ins-and-outs of Westridge and leading a school. She's excited about embarking on a cross-country move with her family and hopes to visit at least once or twice more before she begins work next summer.  Kassar walked away from a week of listening to and learning from the Westridge community feeling "like an abstract excitement became a really real excitement."
"
…the kinds of things that are important to students at Westridge are very similar to the kind of things that are important to students at Nightingale."
— Andrea Kassar
Leave a Comment
About the Contributor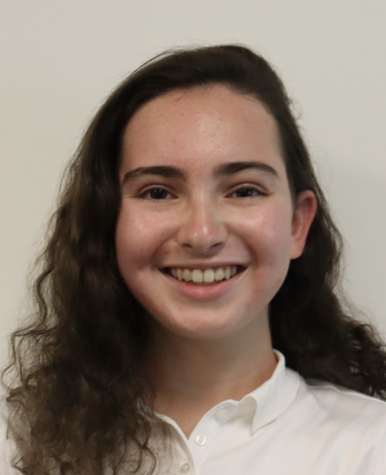 Ilena M., Editor in Chief
Ilena is the Editor-in-Chief of Spyglass. She's passionate about stories-- especially histories-- good snacks, and bad puns. Ilena is a junior and she's...