Two More Prep League Banners!: A Fall Sports Round-Up
Westridge records have been shattered with another sports season in the books. Despite fall sports being non-competitive last year due to the pandemic, teams still managed to make a big splash in the prep league this season. Westridge had a combined ten different teams competing in golf, volleyball, tennis, and cross country. "Fall sports was off the charts," said Athletics Director Coach Melanie Horn. "All four teams advance to CIF [playoffs] which is incredible. I don't remember the last time we had that."
For the third year in a row, Varsity golf is the Prep League champion. Westridge's golfers once again dominated their opponents with another undefeated season. Golf welcomed back a Junior Varsity team, too, after not having one last year during quarantine. The Tigers clinched the championship when they defeated The Buckley School 215-221. The Tigers defeated both league rivals Mayfield Senior School and Chadwick School by more than 50 strokes. For the first time in Westridge history, Varsity Golf broke 200 strokes in a game against Chadwick. Westridge sent three golfers to CIF this year: Captain Sara S-L. '22, Julia W. '24, and Elizabeth W. '24. The team finished 10th in Division 2.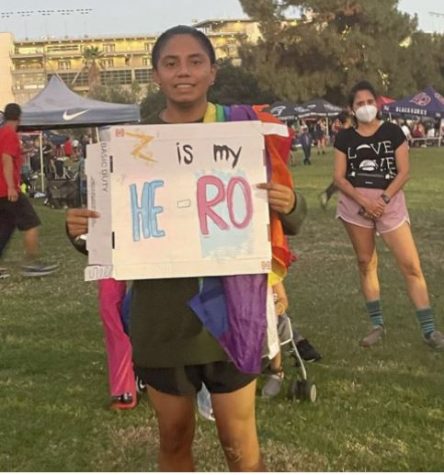 Coach Horn expressed pride in the entire cross country team and season, but put an emphasis on one specific senior. Z G. '22 was consistently the fastest member on the team, often placing in the top-10. This season was one of growth and gaining experience for many runners. Ximena A. '25, who had no previous experience competing consistently, placed high and constantly set new personal records. The team competed at popular meets such as Mt. Sac and the Cool Breeze Invitational. At Mt. Sac, Z placed 8th overall while the whole team ranked 6th. Most recently, the entire team competed in the Prep League finals where they had three athletes medalling. Z  once again shined bright at the finals, where he earned first-team all-star and earned a trip to the CIF preliminary round. In the preliminary race, Z placed 10th among 86 runners. 
"
Cross country was crazy good.
— Coach Horn
Westridge's decorated junior varsity tennis team continued their undefeated streak throughout the season and expanded it to 11 years. Coach Horn called JV coach Ginny Garofalo "truly the winningest coach in Westridge history, without question." The varsity team was also strong this season, picking up yet another prep league championship with a record of 8-2 in the regular season. Earlier in the season, the team lost to both Mayfield Senior School and Polytechnic School, but in later matches, came back and defeated them. Most recently, they had a CIF playoff match against Troy High School where they fell short 10-8. The team still brought home one banner to Westridge.
After a shaky start to the season, varsity volleyball pulled together a strong finish and was able to claim a spot in the CIF playoffs. According to MaxPreps, their overall season record stands at 8-13 which is a 38% win rate. In the Prep League, their wins-to-losses were slightly better at 5-7. Those records placed them 4th in the prep league and earned themselves a playoff game against the (at-the-time) undefeated Chaminade. They fell to Chaminade, (3-1) which ultimately ended their season. "I have to say of all the years I've been here watching a volleyball team play, one of my proudest moments was their game, first round at Chaminade…we were paired against the number 1 team in division four, undefeated number 1 team in division four, and all of a sudden, we jump out," Coach Horn said. "They were stunned when we took that first game." Horn also mentioned that she thought that senior libero Natalia L. had the best game of her Westridge career. The team saw many positives throughout the season. They were able to play in front of an audience and gained a large turnout for their "Dig Pink" game. Westridge has much to look forward to as star hitter Gracie N. '23 enters her senior season, all-around spectacular player Jade I. '24 improves, and impeccable server Jordan B. '25 gains more experience.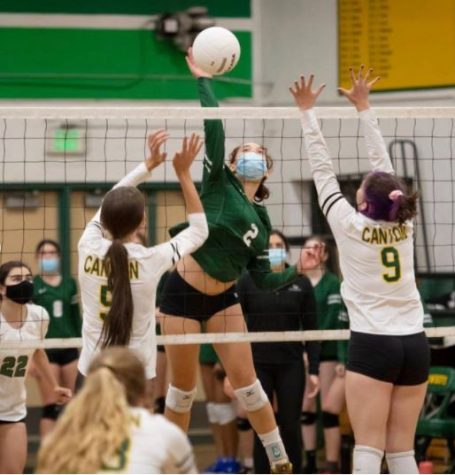 "Tiger athletes should be very proud of their accomplishments this season," Coach Horn said. As for the future of Westridge athletics, all she had to say was, "Let's keep it going."
View Comments (2)
About the Contributor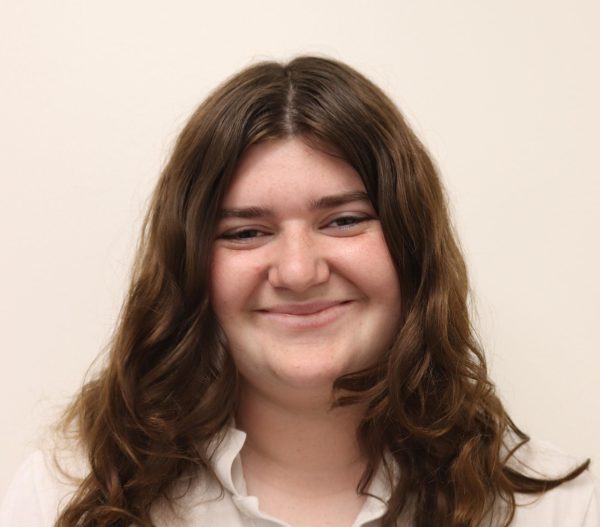 Ella B., Editor, Social Media Manager
Ella is in her fifth year writing for Spyglass, her second year as an editor, and her third year managing Spyglass' social media. When she is not writing...