"It's Just a Toxic Place to Be": Facebook Whistleblower Reveals Studies Confirming Instagram's Harmful Effect on Teens' Body Image
On October 5, Frances Haugen, the Facebook whistle-blower, testified to Congress, in which she provided information regarding the social media giant's negative impacts on society and democracy. Haugen, a former Facebook product manager, has been in contact with policymakers about implementing more stringent regulations in efforts to keep the public safe.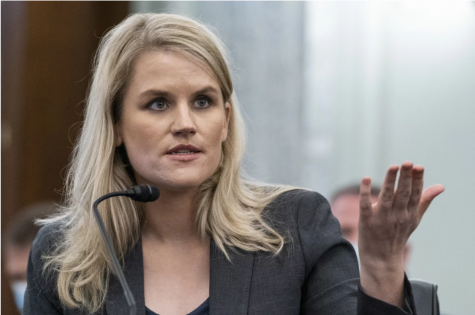 Haugen is a data scientist who has worked for companies aside from Facebook including Pinterest and Google. After years of experience working at other major companies, Haugen has come to understand Facebook's harmful impact on users. In a 60 Minutes interview, she said, "I've seen a bunch of social networks, and it was substantially worse at Facebook than anything I'd seen before." In May of 2021, Haugen quit, but not before she secretly copied thousands of pages that include information about Facebook's internal research.
A study disclosed by Haugen in a 60 Minutes interview found that 13.5% of teen girls believe Instagram, acquired by Facebook in 2012, makes suicidal thoughts worse. The study also concluded that 17% of teen girls believe that Instagram worsens eating disorders.
The New York Times recently acquired internal Instagram documents that illustrate how Instagram has been worried about the platform's popularity among teens. This year, in an effort to keep 13- to 15-year-olds engaged and entertained, Instagram allocated $390 million towards teenagers primarily through digital ads. It is considered unusual for a platform to devote so much time and focus to a particular age group.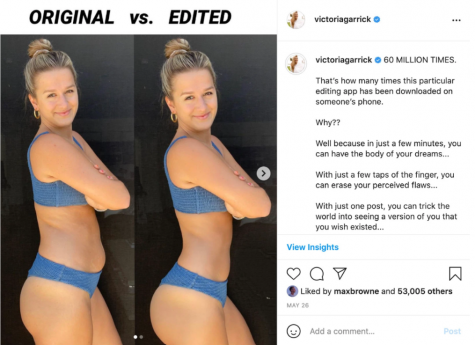 Throughout 2020, Instagram's popularity decreased among teenagers, who were instead spending more time on platforms like Snapchat and TikTok. A report done by Piper Sandler, an investment banking company, found that 34% of teens considered Snapchat to be their favorite social platform, 29% of teens chose TikTok as their favorite app, and only 25% of teenagers picked Instagram as their favorite platform.
As a response to declining users, similar to other social media, Instagram began heavily relying on prompting an emotional reaction to increase popularity.
In an attempt to test Instagram's algorithm, Senator Richard Blumenthal's staff created an Instagram account, where they registered as a 13-year-old girl. The staff followed a handful of accounts that encourage eating-disorder behaviors and extreme dieting. Instagram's algorithm began heavily recommending the staff's account to follow more pro-eating disorder accounts.
The idea to test Instagram's "toxic" algorithm was driven by The Wall Street Journal's recent findings. The report is based on Facebook's internal documents that demonstrate the company is conscious of the negative effects young people experience due to the platforms, specifically Instagram.
Facebook also makes the most revenue when users consume more content. Facebook's own research has shown that users interact with content that triggers emotion. Haugen commented, "It's easier to inspire people to anger than it is to other emotions." According to a recent study from The Wall Street Journal, to make a bigger profit, Facebook purposefully creates its algorithm to present content that angers users and, as a result, allures people to stay on the platform.
According to Haugen, Facebook allows its content to make its users angry, and sets up its algorithm in a way to make more money, regardless of how the content affects its users. This is the main reason why Haugen believes Facebook prioritizes profit gain over the public good.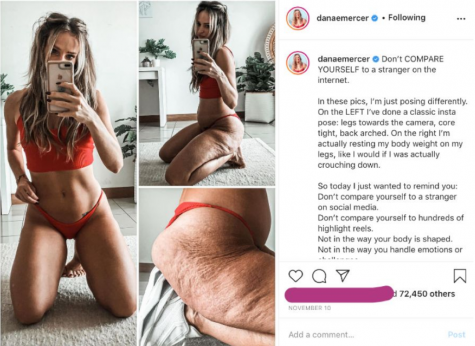 As Haugen mentioned in her interviews and testimony, Facebook's own research demonstrates that when teenage girls are shown a large amount of dieting content, they begin to hate their bodies and, consequently, spiral into a cycle of self-loathing. But then this also leads to another cycle where they want to continue using the app.
"Part of the app and the system is that even when you feel terrible about what you are seeing, you still have the drive to see one more post, and then that becomes three more posts, and then 10 more," Christina S. '24 said.
"Like a lot of other people, sometimes Instagram makes me feel really happy and good about myself," Christina said when asked about how Instagram affected her self-esteem. "Other times though, I go on Instagram and it's just a toxic place to be. It's not a true representation of how people are all the time. So sometimes it makes me happy, but other times it impacts my well-being in a more negative way."
In order to combat the negative impact of the false reality and toxic content that Instagram presents, Ashley Z. '24 says that she frequently deletes Instagram. "A lot of the time I will just delete Instagram from my phone because it was just taking too much of my time. It also was definitely draining on my mental health too. I kept seeing people posting about themselves doing all these fun things, and it made me feel bad that I was just doing homework. It definitely creates a false reality, and I just don't want to participate in that sometimes. I delete it to give myself some time and to have some peace of mind."
"I think there is a connection or correlation between the healthy body image especially when a young person is excessively engaging in social media," said Ms. Sheri Johnson, a Counselor at Westridge. "Many of the images, especially directed toward children and adolescents, are unrealistic or unattainable body images that can make it difficult for young people to discern what are healthy body images."
"Teens are still experiencing physical and emotional development that is often not praised or honored by many of these platforms and when you do not see yourself it can be difficult to believe your worth," Johnson said.
Dr. Lisa Carruthers, Director of Counseling and Student Support, agreed. "We spend a lot of time looking at photos that have been perfectly curated. What we see isn't that person's reality, but as the consumer, we don't know that most of the time. Teenagers are working so much on their identity development, and they are trying to sort that out. This makes them so much more susceptible to what they see on social media. In a way, social media disrupts the developmental tasks that teenagers are trying to get through, [like] figuring out who they are."
Students are unsurprised about the information released by Haugen regarding how social media exacerbates eating disorders, along with negative body image.
"You see all these new people, all these people who modify their body or do specific things to look the way they are, and then girls or anyone, in general, sees this, and they think, 'Oh, why don't I look like that? They can do it, why can't I?'" said Holly N. '25. "But, in reality, these people are taking these extreme measures and surgeries and doing all these things to look the way they are."
Although social media has been widely regarded to have a negative impact on mental health, a report from Common Sense Media found that teenagers "are far more likely to say that using social media makes them feel better rather than worse when they're depressed, stressed, or anxious, and that rate has gone up substantially since 2018." Additionally, a large 2021 study done by the University of Colorado Boulder found that "the small effect sizes observed suggest that increased screen time is unlikely to be directly harmful to 9-and-10-year-old children."
Even so, evidence indicates that Instagram is strongly linked to struggles with mental health, body positivity, and eating disorders in teen girls.
An organization that assists those with addictive behaviors, Project Know, investigated the connection between social media and eating disorders. They concluded, "Social media can increase a person's exposure to body shaming as well as promote body obsessions, comparisons, and competition, all of which can contribute to disordered eating."
So how should teens stay on social media without letting it negatively impact their mental health?
"Approach social media with the attitude and acknowledgment that social media is not necessarily a reality," Dr. Carruthers said. "So maybe when you find yourself comparing yourself negatively to others you can catch yourself and remind yourself that it isn't necessarily real."
"[Teenagers should] do a self-audit of who they follow and ask how they feel when they are engaging in that page or even platform," Ms. Johnson said. "If you do not feel comfortable or good about yourself while viewing a particular page, I encourage you to unfollow and find pages or influencers that make you feel good or inspire you."
Leave a Comment
About the Contributors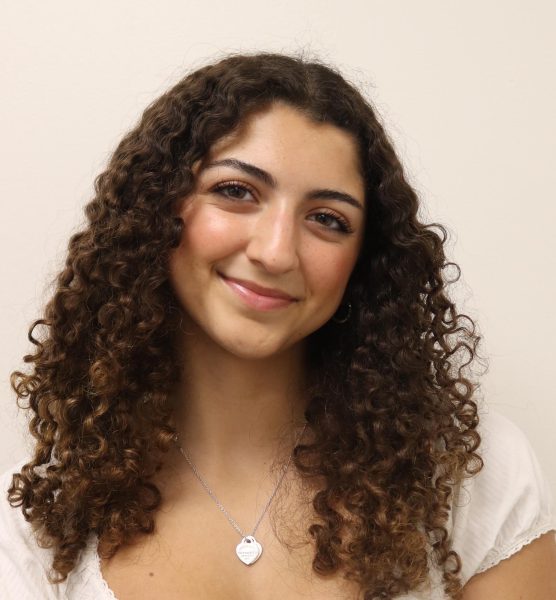 Daria H., Editor
Daria is a senior in her fourth year on Spyglass and third year as an editor. Outside of Spyglass, you can find her reading, studying in coffee shops,...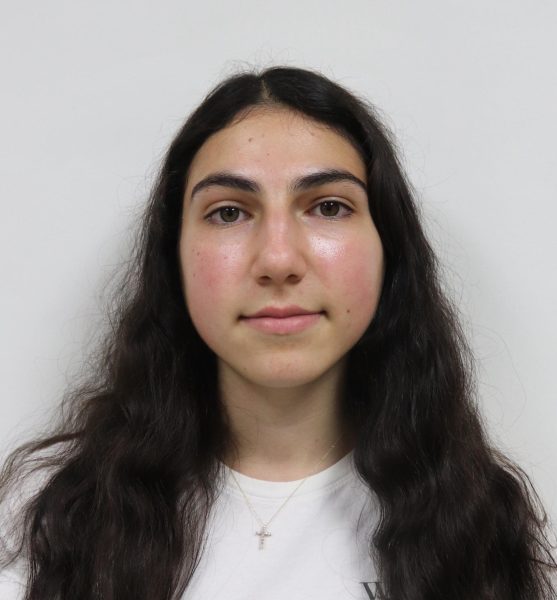 Sophene A., Managing Editor
Sophene is a junior and in her fifth year writing for Spyglass. She serves as the Managing Editor of Spyglass this year. In her free time, she enjoys baking,...