Click Here for October Editor's Note…
Welcome to a new year of Spyglass. We are excited to be back! This new school year comes with a lot of change—we have returned to campus, and all of us are trying to reacclimate to in-person learning (and socializing). Although this comes with a learning curve, I can feel the energy and excitement in our Spyglass staffers during classes and meetings. We have a strong team of 23 students officially enrolled in the elective, not including our designers, copy editors, columnists, and middle school club. Altogether, we have an incredible team of 40 plus students.
Since we last published at the end of the 2020-2021 school year, our Editorial Board has been hard at work behind the scenes building the infrastructure for this year's paper. Over the summer, we created a Spyglass Staff Manual, which outlines all of our editorial policies and procedures. If you see an error in the paper, look to our editorial policies for guidance on how to reach out and report the mistake. If you want to submit a Letter to the Editor, all instructions can be found in our manual. With these new policies, we've established a clearer and more organized way of communicating between readers and the Spyglass team.
Each year, Spyglass has taken a significant step forward in our growth as a paper, whether that be transitioning from print to online publishing or streamlining our publishing process. This year, we see our natural next step to be officially stating our editorial independence as a school paper. In other words, we are working to establish ourselves as an independent public forum for student expression. Real leaders and journalists need real responsibility. I can tell the Spyglass team is ready for this next step—our reporters are trained in journalistic ethics and values, and we recognize our responsibility as student journalists.
We hope to continue to build Spyglass this year, making our program more robust and the best it can be. You, the readers, are essential to Spyglass's growth. The more our readership expands, the further we can inform and reach out to our community. We have a lot of great journalism this edition, ranging from one staffer's reflection on 9/11 to a feature on Westridge's vaccine mandate. We are also rolling out a new series called Humans of Westridge that interviews Westridge's unique students, staff, and faculty. We're so excited for the year ahead, and we hope you enjoy this first edition!
Leave a Comment
About the Writer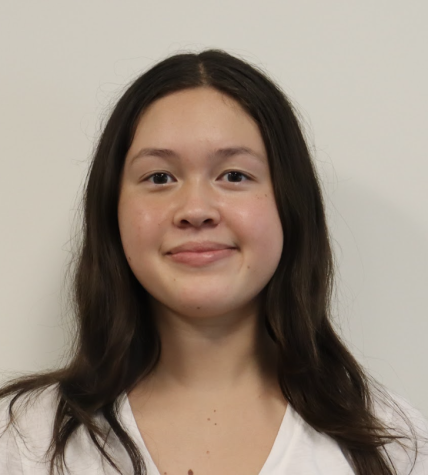 Katie S., Editor
Katie is a senior, and this is her fifth year on Spyglass and third year as an Editor. In her free time, she loves playing guitar, writing, and doing calligraphy.