As the First Month of School Comes to an End, Students Reflect on Their Mental Health
Everyone's lives seriously changed from 2020 through 2021. With online school, social isolation, and coping with the fears and anxieties of the pandemic, many have struggled with their mental well-being. As the second month of school begins, students reflect on their mental health and the transition to full-time in-person school.
Since school was online for over a year, some students had a difficult time transitioning. Simone O. '22 said, "I will say it has been a little bit difficult to transition to being in person again, since we were at home for so long."
Morgan H. '23 also found the transition from online to in-person overwhelming. As a junior in high school who had online school for sophomore year, she now has a heavier workload. She explained, "I think the transition from online to in-person has been a lot for me, considering that the workload is a lot more because it's junior year and also being able to be in school and learning material has been a lot more tiring and a lot more work than what I'm used to compared to last year since we didn't really have to do much."
Being in person also means that there are no more Wellness Wednesdays. Now, students have an additional day of classes and lose an extra day to rest and recharge. "In-person's been a little difficult because we had that Wednesday off. And now they got rid of the Wednesday and I'm in 10th grade now, and it's not ninth grade, and classes are harder. So everything's a lot more stressful, a lot more work and I have to stay up a little later to do homework," said Lauren K. '24, "Homework has been something on my brain that's definitely depleted my mental health."
However, Lauren continued to explain how being in person also has its benefits. "What's kind of made it better is that you get to talk to people again. And… you're looking forward to the weekend, which is kind of nice."
Simone O. '22 reflected on the positive aspects of in person socializing. She said, "I think, seeing friends and teachers in person, being able to walk up to people and start a conversation or ask questions. That has definitely been a huge, huge help and has helped me a lot." 
Lauren K. '24 finds that interacting with people helped her feel less isolated. "I'm glad I get to talk to people, and you get to talk about what's going on in your life, rather than just being cooped up in your house worrying about your own problems by yourself."  
Some other benefits to in person school include the new 8:40 a.m. Upper School start time. An extra 40 minutes allows students like Lauren to get more sleep. "…I wake up now at maybe 7:30, 7:45, it's kind of great, it's good, I feel more rested," she said.
Morgan H. '23 still wakes up at the same time, but the late start time allows her to get to school early and have time to do her homework for an extra hour: "So that's been really helpful in the way that if I don't finish all my homework the night before, I can do it at school in the morning, so I don't have a lot of time like staying up late."  
Through thick and thin, from the struggles of in-person school, such as the workload, to the benefits, such as socializing in person again and the late Upper School start time, students have gone through so much. The first month of school was a large transition with many lessons learned and struggles still to overcome.
Leave a Comment
About the Contributors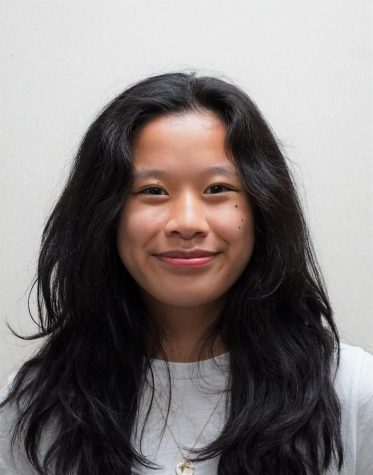 Verena W., Staff Writer
Verena is a sophomore staff writer in her second year of Spyglass. She loves eating chocolate cake on Friday nights, writing poems at 2:48 am, and surrounding...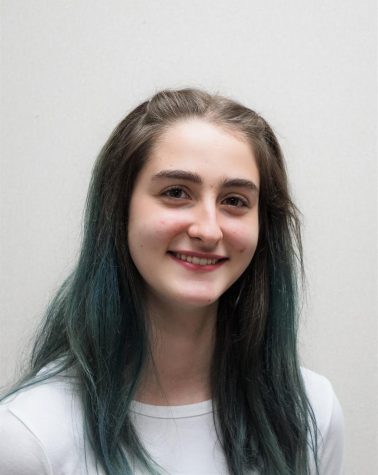 Bellamy S., Design Team
Bellamy is a junior and has been in spyglass design for two years now. They enjoy Outshine popsicles, music, and discussing Dungeons and Dragons. They...